The 10 different types of Nottingham students you'll find on Valentine's Day
There's always that one friend trying to set everyone up
January and exams are finally over, term is starting and that can only mean one thing, Valentine's Day is fast approaching. It is either the most loved up event of the year or the most depressing, there is no in between.
Each year is different and everyone has experienced a range of different Valentine's days throughout the years. Only one thing is for certain: you are bound to bump into these kinds of Notts students every year.
What kind of person are you when it comes to Valentines?
1. The one trying to set everyone up
This is usually someone who is in a relationship themselves and are committed to finding their friends suitable matches for the big day.
You're not too bothered and not too keen on going on a blind date somewhere with couples everywhere but its better than spending the night alone. Whether it's a success or not at least you know you have someone looking out for you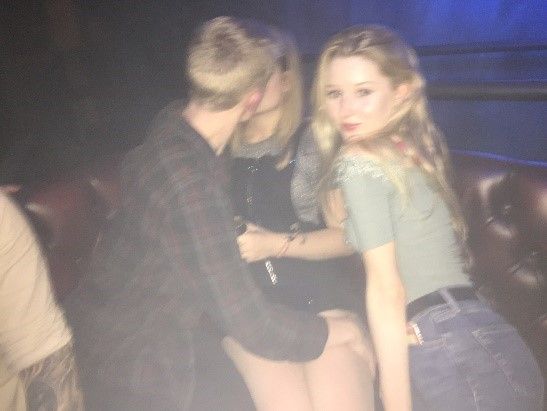 2. The ones  in committed relationships
From weeks of banging on about trying to find the perfect gift to Insta stories and endless montages on TikTok in the morning, letting absolutely everyone know how many years they've been together and how grateful they are for each other, these couples make sure you know that they are in fact celebrating with 'their one true love'.
You're bound to spend the whole day dodging the socials of these couples so you don't have to face the succession of tributes reminding you how alone you really are.
3. The ones focussed on self care
Who needs a man? These students are saving themselves the hassle of trying to find themselves a last minute date and instead treat themselves to a little TLC.
From making the most out of the £3 club card price of Häagen-Daz in Tesco to homemade face masks, both enjoyed in a candlelit bubble bath, these people really know the essentials for some self love.
Luckily The Notebook is back on Netflix  just in time to spend the big day by yourself on a quiet night in.
4. The group of girls committed to 'Galentines'
Arguably better than Valentines Day even when you are in a committed relationship, these groups of girls make sure to keep the day free for their besties.
With matching facemasks and a whole lot of snacks to enjoy while watching rom-coms they make sure to post reels on their Insta making sure everyone knows that they don't need a man to celebrate. Who needs a man when you have your girls with you?
5. The one who doesn't know if they have a Valentines or not
This person has met the right person at the wrong time. Maybe they've met someone at a recent house party or swiped right on Tinder, and the conversation is flowing. They now find themselves in the awkward position to try and establish whether or not it's serious enough to celebrate valentines with them or whether it is way too soon.
How are they supposed to work the subject into conversation? Should they ask or wait for the other to make the first move? Let's hope someone clears the situation up soon.
6. The one dealing with a recent breakup
Even though it is one of the most romantic days of the year, for those having recently gone through a break-up it can be really hard. With couples everywhere, its hard to avoid the holiday, but hopefully with lots of wine, chocolate and a little help from their friends, they may just make it through.
Look out for your friends in this position and make sure that they don't accidentally like one of their ex's recents photos as they attempt to see if they're having an equally bad day.
7. The one who is constantly bragging
This person is experiencing the honey moon phase of their relationship at the right time and their partner has pulled out all the stops: roses, chocolates and a romantic meal at Sexy Mamma Loves Spaghetti, maybe even a giant teddy.
In an attempt to show everyone how spoiled they've been, it's been plastered all over their socials.
8. The one who forgot what day it is
This person wakes up on the day and instantly have that 'sinking feeling' realising it's the day. They need to come up with something fast and not let down their significant other.
It's too late to order any presents so promise that 'its on the way' and in an attempt to make up for it, they try and secure a table at Picolino hoping they save the day.
9. The one who plans on drinking all day
These people have no plans other than drowning their sorrows in cheap wine and mixers. Sadly this year Valentines does not fall on an 'Ocean Friday' but lucky for some, Pryzm will be ripe and ready for those wanting to drown their sorrows and find someone for a kiss.
One thing is for sure, there will definitely be a few people missing from their 9ams on the 15th.
10 . The chocoholic
This person has decided that Easter is not enough to celebrate their one true love – chocolate. They want to make the most of the deals on offer in the local Saino's and buy as much as they can carry. Who needs men when they have chocolate?
Related articles recommended by this author:
• Bored of Wollaton? Here are the best places for a first date in Notts
• Seven ways to have a wonderfully platonic Valentine's Day in Notts
• Stuck indoors for Valentine's? Here are some creative ways to spend the day in Notts