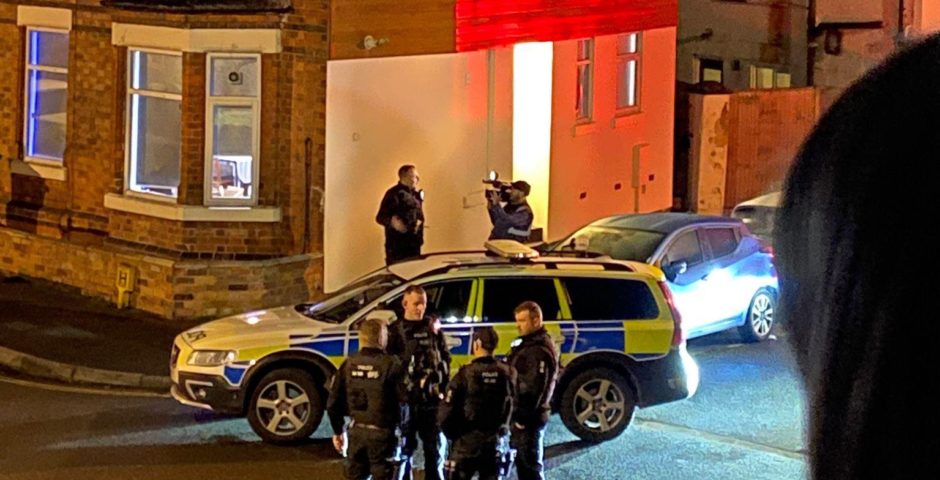 Lenton 'gunman' was actually a student with a BB gun
Two men have been arrested
Following reports circulating on social media that a "gunman" was out on the streets in Lenton, it has since emerged that the man was actually a student with an imitation gun.
Two men have been arrested after allegedly brandishing imitation guns in the street.
The pair, aged 19 and 20, were held on suspicion of possession of an imitation firearm with intent to cause fear of violence after armed police responded to reports that two men on the street were pointing guns at each other in Lenton at around 8pm today.
The Tab Nottingham has learnt that pair are university students from outside of Nottingham and were reportedly guests at a birthday party.
According to a host of the party, people were playing with BB guns in the house before someone went outside with one. They told The Tab Nottingham, "We didn't anticipate the police coming because to the depth of our knowledge BB guns are safe and not a threat to life."
Chief Inspector Amy Styles-Jones, of Nottinghamshire Police, said: "Whilst these guns are basically harmless they do look very realistic and in this instance have caused alarm to people who saw two men carrying guns in the street.
"Police acted very swiftly to contain the area and arrest the two men involved and we would like to reassure people that the incident has now been dealt with. This should serve as a warning to people that carrying weapons – including imitation weapons – is taken extremely seriously."