All the famous people you had no idea went to uni in Notts
There will never be a fitter Notts boy than Theo James
Managing to stick uni out and graduate with a degree is mega impressive in itself, but not, unfortunately, impressive enough to make it onto your uni's page of notable alumni.
However, the two universities in Notts have produced some impressive household names over the years. From olympic athletes to comedians, politicians to musicians, the universities have seen them all.
When you came to Nottingham did you ever wonder who else lived in your halls of residence? Who else sat in your lectures? Who else danced on the sticky floors of Ocean? and, was it anyone famous?
If the answer is yes then look no further, we've done the research so you don't have to. Below is a list of all the celebrities who studied, but not necessarily graduated, in Nottingham.
Ruth Wilson – Actress
Definitely the most A-list celebrity on our list is Ruth Wilson. The actress best known for her roles in The Affair and Luther, studied History at University of Nottingham and graduated in 2003.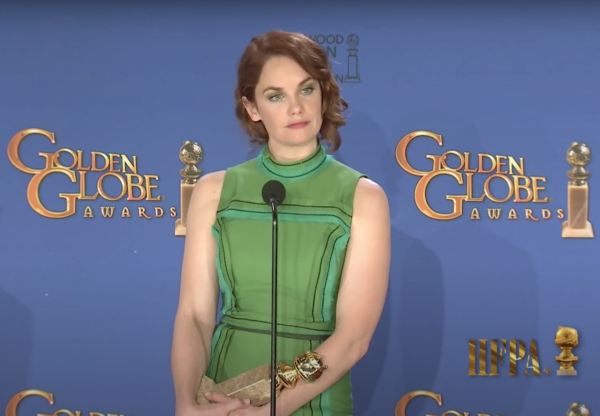 She has since gone on to win a Golden Globe award for her lead role in the BBC adaptation of Jane Eyre. The budding performers among you may be excited to know that during her time at the university she was a part of the Nottingham New Theatre.
DH Lawrence – Poet
If you've ever taken even one English module at UoN then you probably already knew about this one. Local legend DH Lawrence was born and raised in Nottingham before going on to attend the university from 1902 to 1906 and received a teaching certificate for his time here
Tia Kofi – Drag Race UK
A few months ago, The Tab wrote how an SU campaign video from Lawrence Bolton, aka Tia Kofi, known for appearing on the second season of Drag Race UK, had suddenly resurfaced.
In the video Lawrence is rallying for votes to become the SU's Activities Officer. He sings his own made-up campaign song to the tune of Kesha's Tik Tok whilst making his way around some recognisable sites such as Portland Building, Mooch and Jubilee campus. If you haven't seen the video, I'd recommend giving it a watch as it is quite something.
Tim Martin – Founder of Wetherspoons
No you haven't misread this, Tim Martin, the devil incarnate himself, did in fact attend the University of Nottingham, receiving a Law degree in 1979. With Spoons being such a student staple I guess we can only feel pride to have alumni such as the likes of him. Maybe not.
Theo James – Actor
Potentially the fittest boy to ever grace the likes of University Park Campus, Theo James graduated from UoN with a degree in Philosophy. If only he were a student here now so I could be the Tris to his Four.
Jonathan Van-Tam – Government Scientist
The Tab Notts reported four months ago that Jonathan Van-Tam had graduated from UoN's Medical School in 1987 before returning to Notts in 1997 as a Clinical Senior Lecturer. Since then, he has gone on to become England's Deputy Chief Medical Officer in 2017 but even more important that, he is also a meme king.
Van-Tam went viral after appearing on This Morning with Holly and Phil branding the vaccine as "not a yoghurt" and the internet lapped it up. For you aspiring Doctors and Internet Sensations alike, Jonny-boy is one to look up to.
Matt Berry – Comedian and Actor
Matt Berry, a true icon of British TV and known for his booming voice, graduated from Nottingham Trent University in 1997 with a BA in Contemporary Arts.
London Grammar – Band
London Grammar have received international recognition as a band after they met in Ancaster Hall at University of Nottingham during their first year in 2009. Lead singer Hannah Reid graduated in 2011 with a degree in Art History and English, whilst members Dan Rothman obtained a degree in Economics and Philosophy and Dot Major graduated with a degree in English in 2012.
London Grammar aren't the only British band to have members attend university in Notts, however. Ed Macfarlane, lead singer of Friendly Fires, obtained a BA in Photography from Nottingham Trent in 2006 whilst two members of Amber Run met here at UoN studying Humanities and Law before abandoning their studies in their second year to pursue a career in the music industry.
Related articles recommended by this author:
• One of the queens on Drag Race UK was a Notts student and made a jokes SU election video
• Hold up: Gov scientist and meme king Jonathan Van-Tam went to Notts Uni