Portland evacuated after false fire alarm in The Den
They made freshers stand in the rain
Freshers, SU staff and WeekOne Reps had to be evacuated from the Portland Building this morning after smoke was seen coming from The Den.
Notts Fire and Rescue confirmed that a crew was dispatched to the scene, but arrived to find it was a false alarm.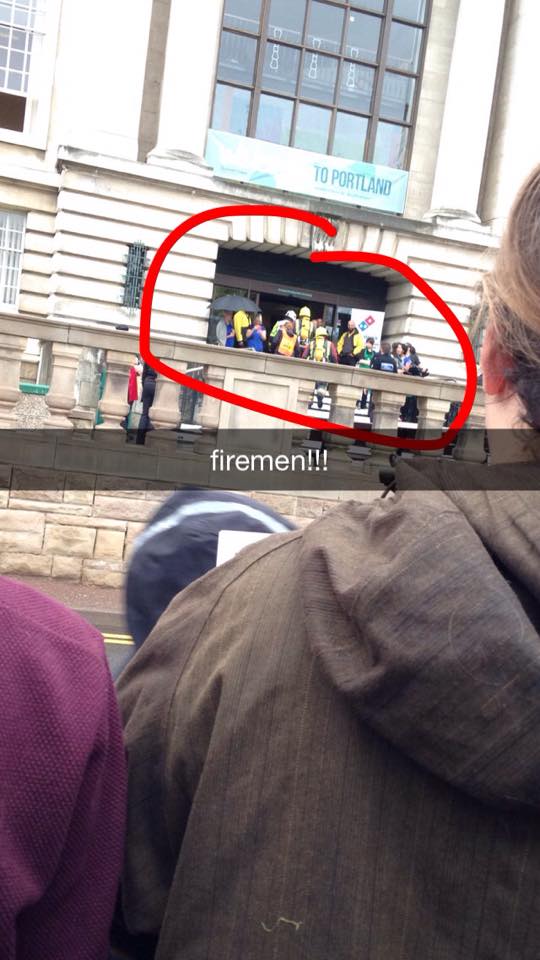 Fresher's festival, a freshers fair with stalls all over campus, was set up in the Portland building but was interrupted at around 10:10 this morning, by alarms going off all over the building.
Over 100 people were evacuated and were directed to both sides of the building.
Freshers were kept in the rain for over 45 minutes, before being allowed back in.
It is thought that the alarm was first raised in The Den, leading some to believe that it was the source of the alleged fire.
There is not thought to be any damage to the building and the fire engines left the scene after establishing it was a false alarm.