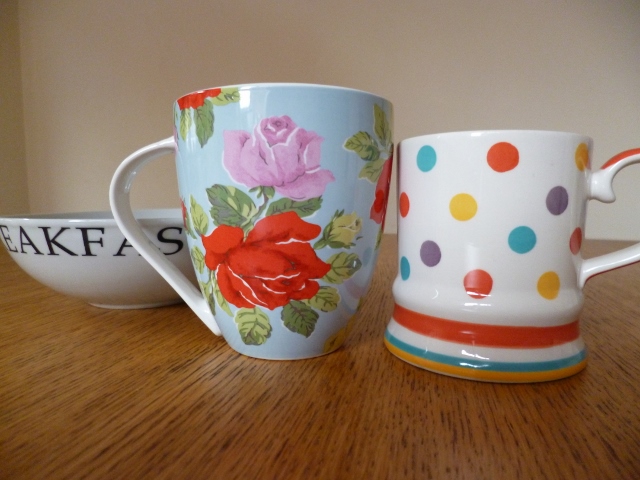 Crockery Personality Test
Wondering about your new housemates? The Tab tucks into a psychologically proven* personality study.
Is your flatmate really who you think they are? Only inspecting their plates will show their true colours…
So you've just moved into your new home; whether its your first year at uni in self-catered halls or you're in second year cosying up in Lenton with your new housemates.
Some are strangers, others are friends you already know. But you really need to know what these people are like, after all you'll be spending a year with them. What's the best way of doing that? By silently judging all their kitchenware, obviously.
Everything is white. And plain. And also still in its wrapping. This guy is fairly laid back and secure in himself.
Likes: Nights out
Dislikes: Coursework deadlines
Most likely to cook: Beans on toast
2. The Cath-Kidston wannabe
She's got one Cath Kidston mug that she guards with her life. The rest of crockery…well it LOOKS like Cath Kidson but look how she's stowing away that Matalan receipt! This girl will be domesticated, studious and girly.
Likes:  The Great British Bake Off
Dislikes: Anyone using her Cath Kidston mug
Most likely to cook: Cupcakes
You've seen an assortment of electrical devices dotted around the kitchen but you're not entirely sure as to what their function is… and neither does Gadget man. They will sit and gather dust whilst he plays with his iPad.
Likes: Angry Birds
Dislikes: Anything done by hand
Most likely to cook: Pot Noodle, with a hand-blender.
There seems to be a collection of children's crockery in your cupboard amongst the flowers and patterns. One beloved Mickey Mouse cereal bowl, stained but sturdy has made it all the way to uni with its owner along with some Scooby-Doo plastic cups. This person likes their home comforts, just make sure they don't act like a child as well!
Likes: Disney
Dislikes:  Confrontation
Most likely to cook: Coco Pops
5. V.V.O.C.: Very, Very, Organised, Colour-coded Friend
You opened their cupboard by mistake and stagger backwards in surprise. Everything is stacked so neatly and nearly everything is the same bright colour. Even the collander. This person likes things tidy and matching so just leave them to it.
Likes:   Highlighters
Dislikes: People leaving their washing up
Most likely to cook: Something that looks amazing but seems to create no mess…HOW?!
6. "We were supposed to bring stuff?!" guy
This guy has no clue. He pitched up to uni with one rucksack of clothes and is now getting quite a few nasty surprises. He'll always have an amusing anecdote of face-palming quality but watch out he doesn't nick all your stuff and leave you to tidy it up! Not compatible with V.V.O.C.
Likes: "Winging it."
Dislikes: The cleaning rota.
Most likely to cook: Takeaway. Always takeaway.