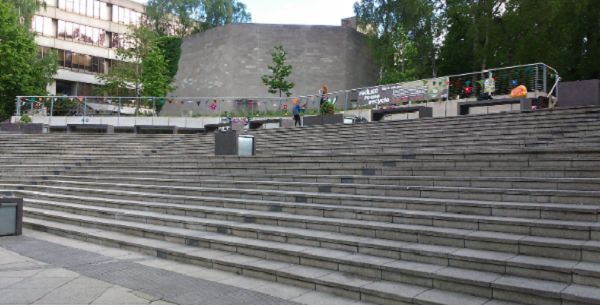 'We share your view that things need to get better here': SU organise gathering in response to student death
An event will be taking place in The Square tomorrow afternoon
The student union officers have released a joint statement today (14th March), addressing the student death, and the steps they will be taking to put pressure on the university to take action going forward.
As part of this, an event titled 'We Will Be Heard' will be taking place tomorrow (15th March), from 1pm, as a way to bring the student community together on mental health, with hundreds of students expected to attend and continue to make noise towards the university.
Welfare, Community and Diversity officer, Georgina Burchell, told The Norwich Tab:
"We have created an event for students to come together and show the strength of feeling about mental health at UEA.
"Students will collect an item from the Hive and write their name on it and the come together in The Square. At the end of the day, we hope to have a big display with lots of student's names, all of whom care about the support available to UEA students.
"It's so important for us to offer the opportunity for us to come together and show this is something we really care about."
This can be seen in an official statement released by the SU officers here.
Anybody affected by the news can contact UEA Student Support Services on 01603 592761 and [email protected]
The Samaritans helpline can be contacted on 116 123