Severely asthmatic student plans to run the London Marathon
Once he had an attack in the LCR
asthma
marathon
uea
First year History student Nick Deacon has suffered from severe asthma all his life – but in April 2016 he plans to run the London Marathon. 
We interviewed him to find out what it's really like to run 26 miles with a condition that has left him hospitalised many times.
When did you first start thinking about running the marathon?
Me and my best friend were sitting in the pub on the Sunday of this year's marathon and we talking about how we would both love to do it one day. By the end of the night we were filling in our applications for our respective charity places, so it was very much a spur of the moment decision.
Why are you running for Asthma UK?
It's affected three generations of my family. My mum lost her older brother when she was just a little girl. Personally I have suffered from asthma since the age of three, between the ages of three and seven I was seriously ill three times with asthma attacks hospital.
Although I don't remember the first incident my parents have told me I was starting to go blue through lack of oxygen and that quick action of the doctors saved my life. I remember the other two occasions pretty well and it was just scary knowing you need to breathe but can't.  I still have minor attacks that need the blue pump now and then.
Do you feel your asthma holds you back?
My asthma is not exercise induced so it has never really affected me playing sports. Haile Gebrselassie is asthmatic and he used to be a marathon world record holder, so I have always kind of used him as a motivation. I just want to be able to meet my fundraising target of £2,000.
Have you ever had an asthma attack at uni?
I did once have an attack in the LCR when the smoke machines set it off. I didn't have my pump on me so I had to go back to the flat, it was a right mare! I've had a few minor ones in but luckily nothing that I have needed more than my inhaler for.
How's your training going?
I'm up to about 10 miles. The asthma will start to become more of an issue over the winter as the cold can potentially trigger it so I have to run with a snood over my nose and mouth so I'm not overly exposed to the cold air.
What time are you hoping to complete the race in?
I'm hoping for under five hours but to be honest I am not really worried about time, I just want to try and enjoy the experience as much as I possibly can. I've not run 10 miles for a while as it's hard to find time with deadlines looming and stuff so I am going to have to hit training hard over Christmas.
Do you think you might have an attack during the race?  
I hope not, although I must admit the irony would be quite funny.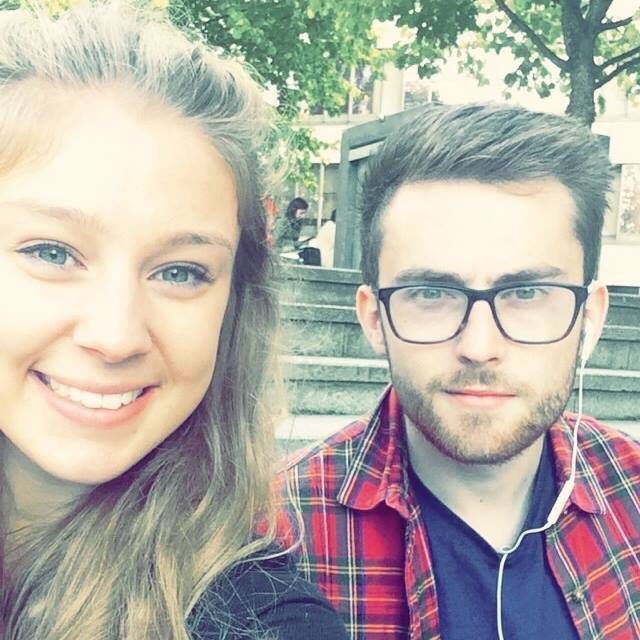 What would you say to other asthmatics considering doing something like this?
Everyone's asthma affects them in different ways but my advice would be don't ever let it stop you doing anything you love doing, especially sport. From my experience keeping fit has actually helped my asthma.
If someone can break the marathon world record with asthma, why can't any of us other asthmatics run one in five hours?
To support Nick in running the London Marathon, you can donate here.