UEA's Top Model: We sat down with UK Top Model finalist Kendall Kizz
'My dad's seen me in underwear on the side of a London bus'
beauty
girl
kendall kizz
model
modelling
rugby
top model
uea
uk top model
Woman
Kendall Kizz isn't exactly the type you'd usually see strutting around campus.
That's because the Geography and International Development second year balances her degree with modelling for big brands such as Urban Outfitters and Jack Wills.
Kendall is now a grand finalist in the UK Top Model competition – so The Tab sat down with her to ask what's next in store.
Kendall said: "I actually got invited to join one of the selection castings in London because of my previous modelling experience.
"All they do is ask you to walk, take your measurements and interview you. It was nerve-wracking because it's such a big competition –  but exciting at the same time."
Kendall admits she never expected to be as successful in her modelling as she is now, but she has always had lots of support from those around her.
She says: "Everything moved very quickly which was a bit overwhelming, as I never ever saw myself as being one of the girls you see on the cover of magazines.
"I think my parents found it difficult to adjust sometimes, especially when I started doing underwear shoots and stuff – safe to say my dad wasn't too impressed at having his daughter in her underwear on the side of a London bus!
"But they've always been there and my friends have been amazingly supportive the whole time."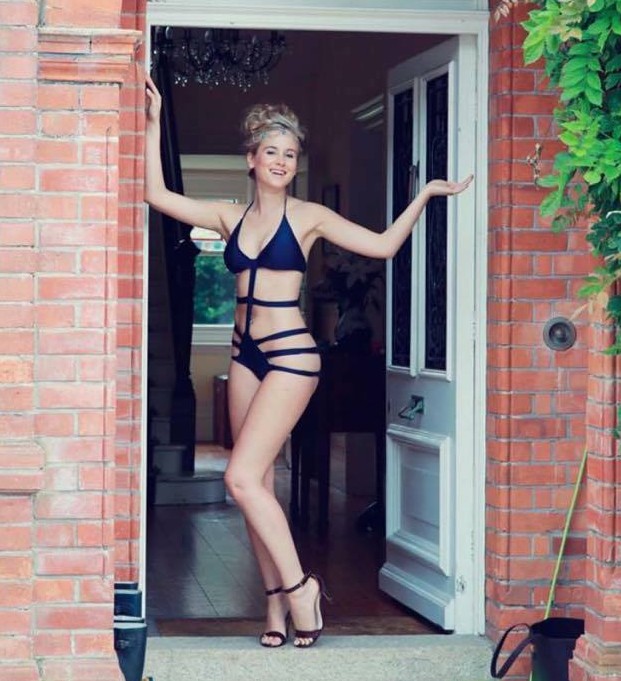 Kendall also keeps to a strict diet and exercises a lot, playing in the UEA rugby team.
She said: "I have to keep a very balanced high protein diet because of some health issues and, as for working out, I love the gym and to swim so I just do that as much as I can."
Despite her modelling success, she still won't be following it as a career once she leaves university – instead, she's hoping to join the Navy.
"It's just something I've always wanted to do," she explains: "I think it started from my dad being in the forces."
The grand final takes place early in April 2016, so Kendall still has plenty of time to perfect her catwalk strut.