It's time to address how cases of violence against women affect us as young students
How many tragedies is it going to take for us to stop dancing around the issue of women's safety?
| UPDATED
TW: violence against women
Whether it's the very recent Ania Jedrkowiak tragedy or the Goldsmiths student arrested on suspicion of rape, all the public saw were flashy snippets of news that failed to address what these cases mean for young women.
The concerning pattern of recurring domestic and sexual abuse happening to women across the globe is not quite "unique enough" each time to warrant an appropriate discussion of this whole topic in media.
I only need to look at the lack of believability and the appalling amount of judgement a family member who brought me up received when dealing with this topic. Many even think they have to learn to live with abuse due to the lack of faith they attribute to the courts and the structure of society.
It's as if we are waiting for these horrific cases to occur, only to launch repetitive investigations in which we tiptoe around the subject of women's safety.
For example, what is there to say about Ania Jedrkowiak? She, like Sabita Thanwani, is another young woman who came to this country and was murdered.
Or Charles Goodwin, the Uni of Liverpool student who just couldn't learn, comprehend or acknowledge the simple parameters defining consent, and that no really does mean no?
And Sabita Thanwani? She was only in the first year of her psychology degree at City, University of London when she was murdered in her student accommodation. She was believed to be in a relationship with the man charged with her murder.
Or Sarah Everard? Dressed in bright clothing. Ready to get home safe. But was brutally raped and murdered.
There have been 11 women "stabbed or beaten to death" in our city alone merely five months into 2022. What do these tragedies reflect about being a young woman in our society right now?
In the 1800s, being a woman meant being married off by 20 and taking on the role of a stay-at-home mother.
In the 1920s, we began to recognise the right of women to vote.
Then in the 21st century, we came down to our current, more broad definition of what it means to be a woman: you can be that LGBTQ+ South Asian woman in STEM, enjoy an outdated cigar or a glass of scotch, an aspiring novelist, or a career-focused married mum recovering from postpartum depression. You can dress in baggy hoodies or joggers every day, or wear the tightest thing you want because our streets are no longer catwalks for the patriarchal eyes.
But before we pat ourselves on the back for giving women the basic rights and freedoms, we can't forget that embracing a feminine identity comes with some inherent pre-requisites – there is a list of actions women are forced to take in order to get home safe which we all intuitively know. These might include:
Having a cut-off time depending on how dark it is outside (you don't know what's out there in the grim winter, and I'm not talking about the infamous amount of London foxes)
Walking near busy crowds and roads
Dressing like a glowstick at night
Texting "I got home safe" and telling others to do the same
Avoiding eye contact and acting unbothered when you feel people ogling at you like you're a piece of meat
Only going out at night with a group
Sure, these precautions are good ways to protect ourselves, even though we shouldn't have to take them. But what does it mean when even the most comprehensive safety measures taken don't work?
For instance, what about Sabina Nessa, who was merely jogging in broad daylight near her own home?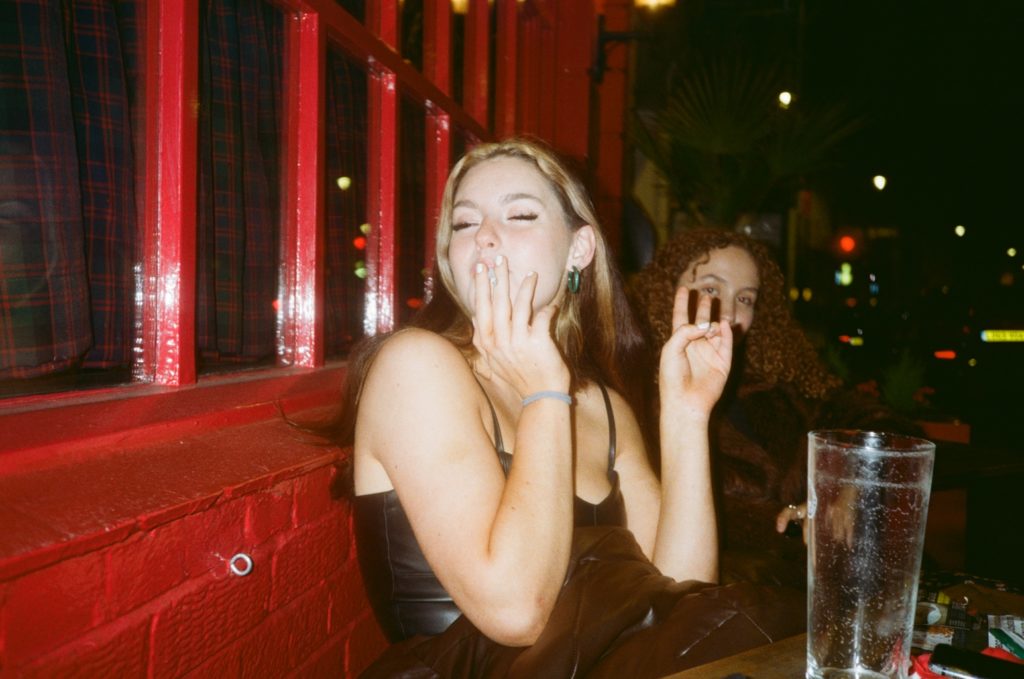 When we see these cases in the news, all we see is endless tragedy. Women are reduced to their victimhood and stripped of their complexity. Even if they are lucky enough to survive assault, they become a victim first and a multifaceted human being second.
We need to reflect on what makes the nights menacing for someone who just wants to enjoy a fun evening, what position is a woman at in a relationship, and whether the supposedly "progressive" definition we have for being a 21st century woman is really what we think when we see one walking down the street.
Now, for any young women reading: London at night is truly incredible, so as long as you take necessary precautions (i.e. take a phone), don't fret over these tragedies and let them ruin your physical and mental health. Go on your spontaneous nights out and don't stop living out of fear.
So channel that 80s padded power suit vibe into everything you do and enjoy life as we deserve.
(Even if you are having a breakdown nearing the end of exam season – shh, no one has to know, girl. You got this.)
Related stories recommended by this writer:
• Man charged with murder of London uni student at her accommodation
• The police violence at Reclaim These Streets is an insult to women everywhere
• We spoke to the founder of LSBU's newest Women's Safety Society