Women's Hockey set to take King's down
A contest between David and Goliath
This Friday at the Lee Valley Olympic park the UCLU women's hockey 1st XI are all set to make history and earn the victory they narrowly missed out on last year.
We're quietly confident that our mix of old and new faces can take it to Kings and give the crowd some fast-paced, entertaining hockey to watch. Kings may be in a higher league but only one of us are unbeaten this year in BUCS (hint, it's not them)
What can you expect to see? Reverse hits, first time passes, epic defending, inspirational play, goals, goals, and more goals.
In terms of BUCS leagues we're definitely the underdog in this match-up, but last time we checked David beats Goliath…
Here's the team
Serafina Di Felice, Forward, 3rd year Chemical Engineering.
They don't call her the Northern Sergio Aguero for nothing. This will be her 3rd Varsity, and 3 is exactly the amount of goals she plans on scoring on Friday.
Kate Rawson, Forward, 2nd year English
The nutmeg queen herself. You have been warned Kings. You know it's coming but let's face it, no-one can resist falling victim to this skilful part-Asian beauty, just ask dej.
Bethan Baxter, Forward, MSc Conservation
"People say that the Oxford Cambridge rivalry is the biggest in the world, they're wrong. Since I've joined UCL I've never witnessed such an epic battle between two universities. I'm ready to show the Olympic park and KCL what I'm made of."
Annabel Weingart- West, Forward, 2nd year Russian and German
"cash me ousside howbah dat"
Ellie Barker, Midfield, 2nd year History
Ellie is our multi-sport extraordinaire, cricket, football, hockey she does the lot. What's more is she's pretty good at them. Word is if Kings get lippy she's willing to slide tackle them.
Cristíona Martin, Midfield, 2nd year SSEES History
She scored at varsity last year (there will be a sign if you forget that) and our money's on her wowing the crowd once more and grabbing a brace against that Kings defence.
Annabel Smith, Midfield, 2nd year Law
"Kings winning varsity last year was criminal, I'm here to make sure they don't re-offend"
Esmee Mitchell (Captain), Midfield, 2nd year Law with Hispanic Law
"UCL is back this year with a vengeance and I'm ready to lead us to a historic victory on Friday. I'm known for quality chat but watch my hockey do all the talking on Friday"
Dr. Alice Howe, Midfield, Masters Reproductive Science
Alice dedicates her days to saving lives and helping people, but for one night only watch this granny brake some bones and brake some Kings' hearts.
Ellie Kearney-Mitchell, Midfield, 1st year Human Sciences
Everyone knows Moo's allergic to dairy but do you know what she's also allergic to? Losing. But don't worry. Put away that EpiPen because there's no plans for any allergic reactions on Friday.
Rose Evans-Baker, Defence, 1st year English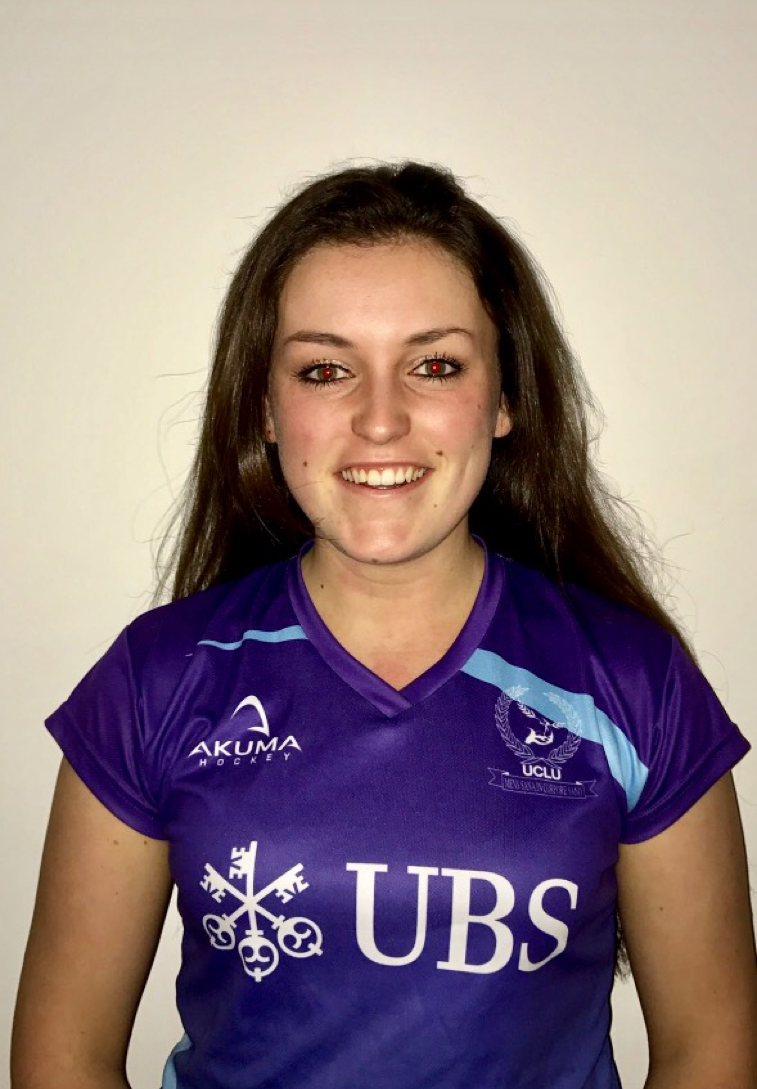 What is the ultimate fresher you may ask? Meet Rose. Does she attend every training session, every match, every Loop? Why don't you ask her? JK, there's no need as she's probably already told you. Only thing better than her commitment? Her hockey skills people. Just you wait Kings forwards.
Libby Linfield, Defence, 2nd year Natural Sciences
She decided to take a year out from the game last year, call it a sabbatical if you will, but soon she'll be sabbat-tering Kings.
Cait Davies, Defence, 2nd year Architecture
Dave's used to building things but come Friday she's ready to tear down King's misguided dreams. They don't call her psycho Dave for no reason.
Annie Hall, Defence, 4th year Russian language
пошел на хуй Kings
Mimi Rogers, Defence, 2nd year History
Look at that battle scar Mimi proudly sports. Is she ever afraid? No. Kings watch out, Mimi may look cute and cuddly now, but she takes no prisoners on the hockey pitch.
Nicole Hayes (Vice-captain), Goalkeeper, 2nd year History
The only way truly is Essex in the battle to be the best goalkeeper any London university has to offer. Not only has she been breaking hearts since announcing that she's taken, but she's also set on breaking poly dreams come Friday.