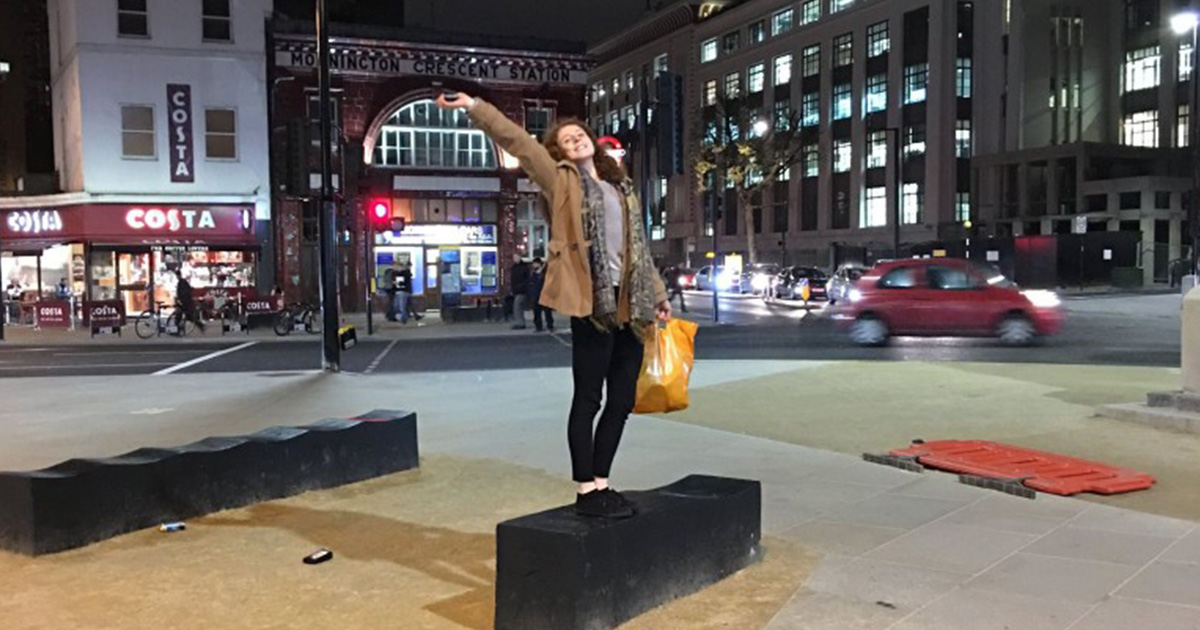 Where should you live in North London?
We tried to contact South London but the expeditionary team never returned
national
London's a pretty big place. With this in mind we've invited UCL students to offer their pearls of wisdom.
Ben Foreman, Philosophy, Shoreditch
If you've done halls, you've done Camden, and I think we can all agree it's shit. Camden is the kind of place an estate agent would call "diverse", but for those in the know, "diverse" is synonymous with crap. Yes, there's a diverse mix of coke-heads, grimy shops and shit clubs, but that's about as diverse as it gets.
Now, imagine Camden without the crazy people and with better clubs and you've reached Shoreditch. Shoreditch neighbours the City, so the investment's spread this way in recent years meaning everything is new and nice and people actually want to live here. Yes it's a little far from uni, but I'd rather sit on the Tube for 15 minutes than walk down in the sleet from King's Cross any day.
It also provides so many club options, you can hit the countless bars in Shoreditch, have a classy few drinks in the City or head towards Hackney and Dalston for some wavey nights which aren't to be missed.
Laura Russell, History, King's Cross
There's not much of interest, to be honest. Living near King's Cross station is great for getting all around London and we're only a 15 minute walk from UCL. Our road can occasionally be a bit dodgy, my housemate Julia saw someone giving head in a car outside our flat the other day, which was lovely though. But as grim as that is, it's probably the single most interesting thing that's ever happened round here.
Lizzie Fry, Classics, Camden
Far from being a familial destination, Camden instead manifests the supreme student living experience. The vast array of relatively inexpensive rented property invites second-years to flock here every year, and it certainly does not disappoint. As soon as you enter the celebrated Camden markets you are immersed into an atmosphere abundant with pervasive smells of incense and street food, whilst the thumping speakers and vintage clothing lure students in further. The transport system is straightforward: we've got two Tube stations and the reliable old 29 bus route.
The lovely urbane and scenic canal walk is enjoyable, as long as you don't expect more than algae-infested water and the occasional approach of a drug dealer. Unless Proud is your idea of clubbing Valhalla, it's best to leave the clubbing scene to the likes of Shoreditch and Dalston. Saying that, for those who enjoy something a bit different, Camden is unrivalled with its copious comedy clubs and live music venues.
Hattie Leigh, English, Mornington Crescent
For those London newbies, Mornington Crescent might sound like a pleasant seaside town, reminiscent of lazy sunrises on a Sunday morning and the playful sounds of an arcade. However, the reality is more like cold left over kebab and cheesy chips after a heavy night. The home of the overhyped and overpriced Koko and an utterly useless tube station, Mornington Crescent is a paradoxical place.
You can purchase fried chicken every ten paces and there are stalls selling every piece of crap you could never want, but being the butt of Camden high street has some benefits. There are cool cocktail bars, up and coming food joints and there's always a buzz. Plus the 15 minute walk to uni and the central London transport routes aren't too bad either. And there's a Lidl.
Ali Nowill, Civil Engineering, Greezdale
I live in the glorious Regent's Park Estate between Euston and Regent's Park. The area comprises numerous post-war era council blocks. The residents are mainly students and families, with UCL a 10 minute walk away. Despite the preconceptions some have for council estates, it's a relatively safe area and I've always felt comfortable walking through it at night. Some may disagree, but I feel the kids setting off fireworks in the streets and the roadmen trying to sell you weed add to the charm of the estate. In summation, I would say I am proud to live in this most illustrious area.
Will Orton, History, Hackney
Hackney is fucking awesome – don't listen to whatever anyone else tells you as they're wrong. Yes, London Fields on a sunny day is basically a hipster apocalypse but it's got an amazing outdoor heated lido I've never visited. Remember that epic trip you took to Nest? Yeah, we live next door. We've got the Moth Club, the Shackwell Arms and beer nicer than the shit you've got where you live. And yes, the Pembury Tavern does cost a million pounds per pint and they have shit cider, but the pizza there is the best hangover cure in the world. East is best: deal with it.
Elena Brea, Philosophy, Euston
My area is a bit outmoded, somewhere that used to be cool but is now kind of falling to pieces. There are still a lot of nice pubs to go to, like Camden Head or the Blues Kitchen. Camden Market is close by which has some good food stalls but is a bit of a tourist trap.
The area feels pretty safe, I mean there are a few crazy people shouting around at night but I think they're pretty harmless. It's also got wicked transport connections and is super close to uni so there's no need to camp out in the library at exam time. Also there's a really nice fruit seller close by.
Lucian Smith, Anthropology, Islington
What can I say? Islington is a pretty darn good area to live in. I'm a stickler for architecture and I really appreciate the turn of the century suburban buildings: it sort of characterises London's historical nature but at the same time offers functional living space for the modern man. We live on a main road, so I often hear a lot of sirens but generally speaking the area feels pretty safe to me.
There are loads of places to buy organic and responsibly sourced food, meaning there's no excuse for buying factory-farmed kale. However, following a large Loop sesh – every week, am I right!? – there's also countless kebab and fast food shops to choose from.
[polldaddy poll=9198987]