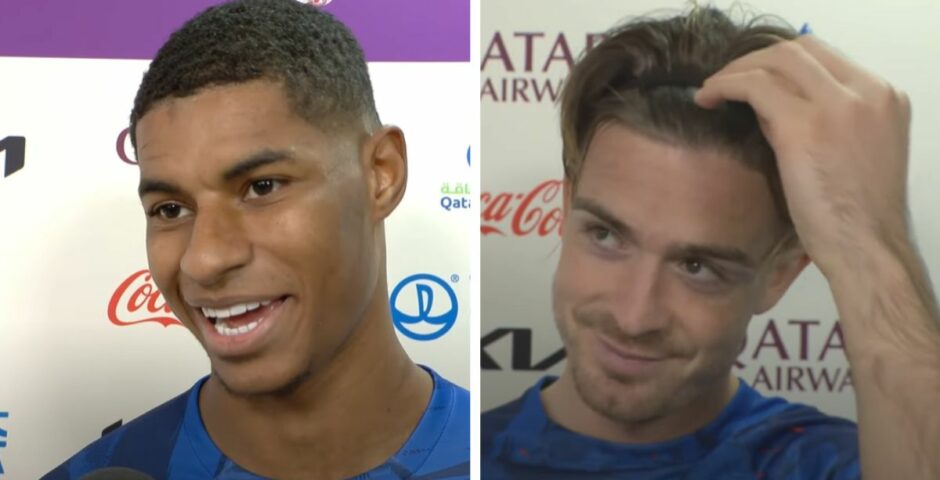 Where would each England footballer drink in Lincoln?
Imagine Jack Grealish singing Three Lions at Home
| UPDATED
After England win this years World Cup (which we definitely will end up doing), we feel it's only right that Gareth and his boys make a pit stop in little old Lincoln to celebrate and enjoy the night life we have to offer. From stripper polls at Scene to steins at Bierkeller this is where we think the England players playing at the World Cup this winter would drink in Lincoln.
Jack Grealish- Home
Imagine Home announce a Jacky G club appearance where everyone gets a free hairband. Girls will flock to see the heart throb and the lads won't be far behind admiring his calves. Realistically if any England player is going to bring the energy and get the whole of Lincoln excited it's going to be Grealish and after all he does want to become a DJ when he retires.
Harry Kane, Raheem Sterling, Bukayo Saka- Trebles
Hopefully, Trebles will give Gareth's front three plenty of chances to keep up the chemistry that they've built. Kane, Sterling and Saka will have a great time at one of Lincoln's best pre spots and the blossoming friendship might finally mean that Kane passes to Sterling unlike against Croatia.
Kieran Trippier, Harry Maguire, John Stones, Kyle Walker, Trent Alexander Arnold- Red Five
With a similar vibe to Trebles but this time it's for our back five. These are the squads' heavyweights when it comes to alcohol, so all grab yourself two pitchers for £12 and try not to be sick when you get home, so you all keep a clean sheet.
Jude Bellingham- Bierkeller
As a Borussia Dortmund player Bierkeller will remind him of Germany in all the best ways (mainly being the big bubbly steins) and he'll feel like he never left. He never got to experience the uni lifestyle, so this is his chance to let loose and feel like a proper English 19-year-old.

Nick Pope- The Magna Carta
For big Nick, we've put him as close to the cathedral as possible so he can have a nice drink with the locals and meet his father…
The Pope.
Jordan Pickford- Towers
England's penalty shootout hero loves a drink as we know from the drunken videos online so Towers will let him get mortal for a reasonable price, even though he doesn't have a student card. The Everton badge also has a tower on it, so he'll feel right at home
Declan Rice and Mason Mount- Atmosphere Karaoke bar
West Ham's captain loves a good sing song as we all know from when he came on Twitter Spaces and belted out a tune. Because of this he'll probably be in the Karaoke bar and his bestie Mason Mount won't be far behind doing his celebratory dances he's learnt from Chunkz.
Luke Shaw- Hunter's or any kebab shop
Shaw is known for liking his food so he would definitely leave the group early to grab some cheesy chips and a kebab even if the nights just started. And I'm sure if he scores another goal in the final any boss man in Lincoln will give him free chips for life.
Reece James- Scene
Even though Reece is injured and won't be playing this winter we still think he'll be up for a night out with the squad. With his bright coloured hair, lime green The North Face x Gucci puffer jacket, flashy earrings and his stylish looks he'll fit in to Scene perfectly. England's most well rounded right back will be getting in early ready to welcome in all the other lads at the end of the night as they sing It's Coming Home together around the Scene poll.
Featured image via Youtube
Related articles recommended by this writer:
• Nominations are now open for Lincoln's Fittest Student 2022
•Clubbers of the week: Getting in a state for week eight
•Student members of Plant-Based Unis took over a Lincoln Uni building on Friday