You can now unsend your Instagram DMs, and the message will even delete on the other person's phone
lincoln
When WhatsApp brought in a new feature which meant you could delete your message from the chat and it would reappear as "this message has been deleted", it felt revolutionary. But that is now nothing compared to what Instagram just introduced, as you can now unsend your Instagram messages and DMs, and the message will also disappear from the other person's phone!
As if the conversation never happened, you can now unsend any message you've sent via Instagram messenger. So if you accidentally reply to someone's story who you didn't mean to, you can remove the evidence before they even get a chance to read it. Some people are calling it gaslighting, I'm calling it genius.
Alongside being able to mute someone's Instagram story and posts from your profile, and secretly watch their story without them knowing, this is the latest Insta update which is seriously answering our prayers.
This is how you do it:
Go on direct messages and find the message you want to remove. Hold down on the message and tap 'unsend'
Once you've tapped unsend, it will disappear and the first message on the chat will now be the message which used to appear before the one you just deleted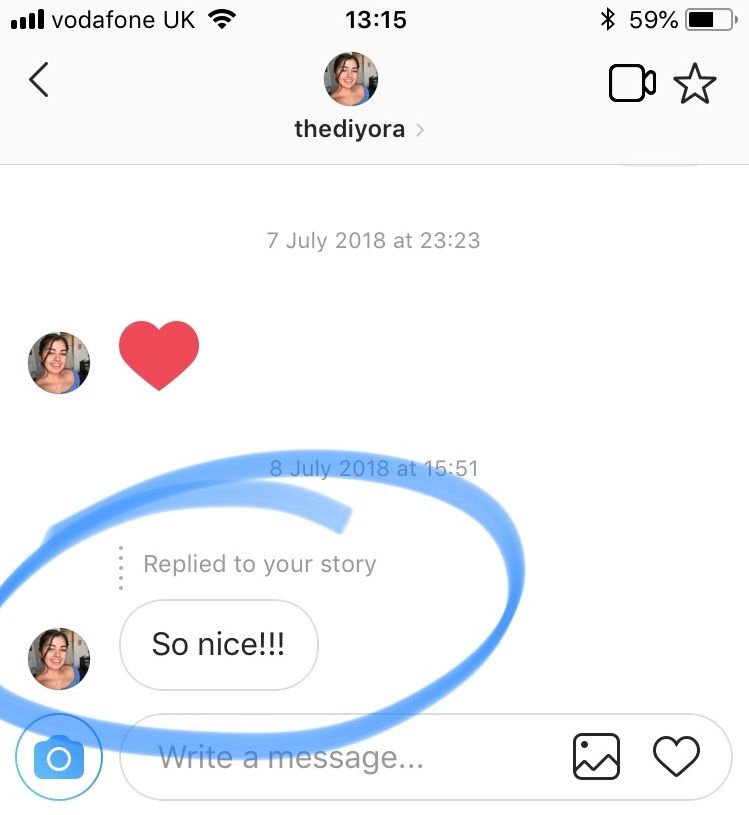 Not only will your screen look like this, but the other person's chat will have removed your message too
The person will not be notified you've deleted the message
But if they're on their Instagram feed and see a DM has come through with the messenger icon going blue with a '1' in it, and then you delete a the message, the blue icon will go back to as if there's no message.
For example, this is when a new message has just been sent
And this is after the other person has unsent their message
Once you've deleted your message, there's no way of retrieving it back. The only way they'll ever come back to haunt you is if the other person has screenshot before you got the chance to delete – fingers crossed you get there first.
Other articles about Instagram:
1) This is how to hide someone's Instagram story from your feed without unfollowing them
2) Here's how to watch someone's Instagram story without them seeing you've seen it
3) How to get a blue tick on Instagram, Tinder, Facebook and Twitter
4) This is how Instagram ranks the viewer order on your Insta story