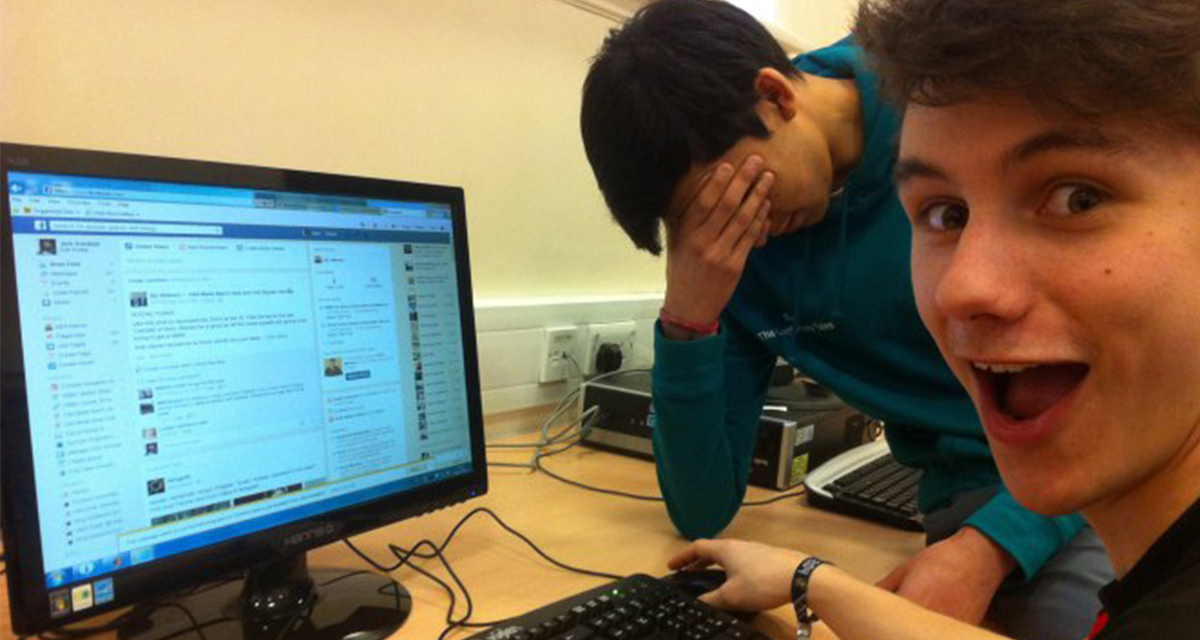 How to get a blue tick on Instagram, Tinder, Facebook and Twitter
Do you want a verified Instagram, Twitter or Tinder? A symbol which marks you above everybody else?
They're usually reserved just for celebrities, politicians and people who have something to sell – but you've still got a chance as a normal person. Twitter, Facebook and Instagram are obvious starting points, but now even Tinder are in on the act.
It's far from easy, but here's how to get verified according to the social networks themselves.
Instagram
Instagram's first priority is to crack down on fake profiles and make sure nobody's pictures are used to catfish other people.
Unfortunately unlike the generous Tinder and Facebook, Instagram won't actually let you directly ask for a blue tick.
Their stuffy statement on verified account reads: "Right now, only some public figures, celebrities and brands have verified badges. It's not currently possible to request a verified badge.
"Only Instagram accounts that have a high likelihood of being impersonated have verified badges."
Short of making yourself somehow internet famous, getting your pictures stolen might be the only way to get a blue tick if you're not a celebrity. Other blogs have recommended gaining notoriety on other platforms like YouTube or Twitter be
If this is you, the place to go is here – Instagram's page for helping people who are being impersonated.
Unfortunately it would probably take quite a few catfishing attempts before they would hand out a blue tick to someone who isn't famous.
Tinder
Nothing screams swipe right because I have a big, giant blue tick like getting verified on Tinder.
There's something more alluring in the fact that you need to make your profile official because so many people try to steal your attractive pictures.
Unconfirmed celebrities started popping up on the Tinder, like Harry Styles in Newcastle, so they started verifying accounts.
Now even the CEO of Tinder uses his own dating app, with a very visible blue tick.
Tinder's VP of Global Communications and Branding, Rosette Pambakian, said they're reviewing requests for verification "on a case-by-case basis."
She said: "A limited number of requests will be taken into consideration to start – others will be added to the wait list."
The way to do it is by emailing [email protected] and begging your case, but don't expect an instant reply.
Tinder are specifically looking for singers, models and athletes to fill their blue ticked ranks – but having a few thousand matches probably wouldn't hurt.
The first celebrity to be offered a blue tick was Ed Sheeran, but turned it down because he apparently doesn't have time. Having a girlfriend was probably also a factor.
Twitter
There's a not-so-secret verification account which gets hundreds of desperate tweets every hour.
It's even been known to mute people for pestering them too much, but having the prestigious blue tick is worth it.
Verified people on Twitter have exclusive access to account analytics, and and can choose to only see messages from other verified people, namely their celebrity mates.
Apparently it's more about who you are than the number of followers, retweets or favourites you're bringing in – but it never hurts to ask.
A Twitter statement said: "Please note that follower count is not a factor in determining whether an account meets our criteria for verification.
"If you think you meet the criteria for verification and have not yet received a badge, please be patient. We are working within key interest areas to verify accounts that are sought after by other Twitter users."
Facebook
Getting a grey tick on Facebook is easy, but your account has to be set up as a page and not a person to make it happen.
Go on settings, general and then page verification. Click call me now and you'll get an automated ring where they'll read out a verification number.
But all of the appeal of a blue tick is because they're notoriously difficult to get, and Facebook is no different.
Here's their official blue tick request form – thought they'll put you through more scrutiny than the average bouncer, asking for your drivers license, passport or birth certificate.
Unfortunately, they say they only want the elite – sports stars, people in the media, entertainers or politicians so at least make yourself sound impressive.
Friends and likes apparently aren't important, but it's unlikely they'd accept anyone with under 5000 friends – which is the maximum allowed.
FB will address it and might, if you're lucky, let you be verified.
At least it's easy to get a blue tick on WhatsApp – all you have to do is read a message.
Other articles about Instagram this writer recommends:
1. This is how Instagram ranks the viewer order on your Insta story
2. How to get 1,000 Instagram followers, by people who've done it
3. Here's how to watch someone's Instagram story without them seeing you've seen it
4. Here's how to secretly download anyone's Instagram story before it disappears