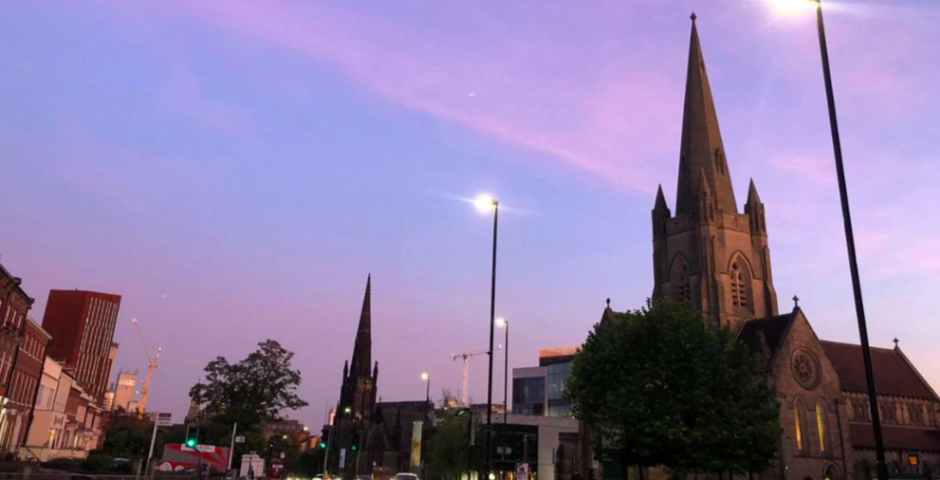 A vigil for Sarah Everard will be held on Parkinson steps this Saturday
Reclaim the Night Leeds organised the event in memory of Sarah Everard
Reclaim the Night Leeds have arranged a vigil for Sarah Everard to be held on Saturday 13th March on Parkinson steps.
The event will take place outside the Parkinson building at the University of Leeds at 6pm and will also be live streamed on a Reclaim the Night Facebook event page. The vigil will honour the deaths of Sarah and the many women who have suffered before her at the hands of male violence. The event will also include the stories and testimonies of those who have experienced sexual harassment and violence.
The event page on Facebook says: "From 6pm this Saturday, 13th March, we will be live-streaming a vigil for Sarah Everand. The physical event is taking place at Parkinson Steps. All elements will be live streamed on facebook and instgram. This will include stories and testimony from those who have experienced sexual harassment and violence."
Almost 500 people have already responded to the Facebook event, with 142 saying they are "going" as of 3.30pm today.
The vigil has been organised by Reclaim the Night Leeds and the LUU Feminist Society following the recent disappearance of Sarah Everand who went missing on the way home from a friend's house on 3rd March from Clapham, south London. A serving Met officer has since been arrested on suspicion of her murder.
This will be the second Reclaim the Night event held by LUU Feminist society within the last six months, the first held in November following a surge of attacks and sexual assaults down an alleyway by the Headingley Carnegie Stadium. As a result, The Leeds Tab revealed, as of October 2020, there were 4,622 violent and sexual offences in Leeds student areas since Octover 2019. Reclaim the Night Leeds state their mission is "asserting women's right to feel free from the fear of rape and sexual violence".
One of the event organisers, Catheryne Alicia Sturgess-Fairburn, will be on Radio Capital Heart this Thursday afternoon and Saturday discussing women's safety and it's progress in the last 50 years following the murders of Peter Sutcliffe in the 70s. She said on Facebook: "We have pulled together a vigil this Saturday at 6pm in memory of Sarah Everard and all of the women who went before her (and will sadly come after)".
The link to the Facebook event can be found here.
Related stories recommended by this writer:
• Leeds MPs are 'looking into' increased CCTV and lighting at 'assault hotspot'
• Leeds student protest set up to 'reclaim Headingley stadium alleyway'
• Petition launched after ex-student assaulted near Headingley stadium