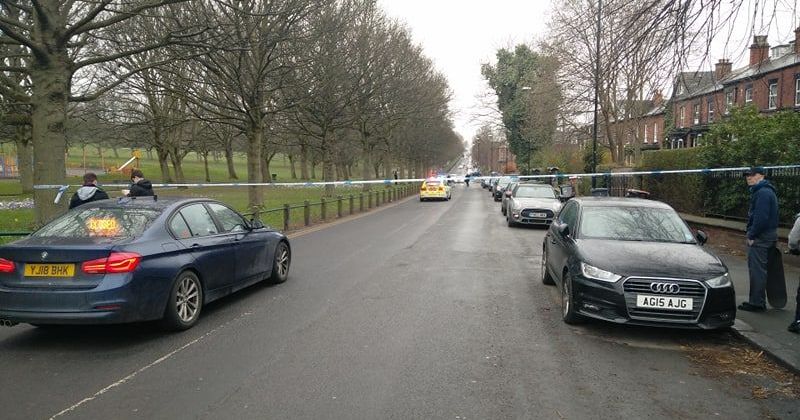 Hyde Park Road partially closed off after motorcycle accident
Police and ambulances present at the scene
At around 1pm today emergency services rushed to Hyde Park Road to attend a motorcycle crash just near One Stop.
The road accident happened just meters away from a children's play area.
A witness claimed to have seen the motorcyclist doing a 'wheelie' up and down the road before the crash. Details of the crash itself are unknown at this point; it is unclear whether the motorcyclist was knocked off by another driver or if it was just an accident.
Police were first to arrive on the scene before the ambulances, cordoning the road off from shocked onlookers.
Clothes could be seen scattered on the road and another witness claimed that there was 'lots of blood'.
Details of the crash victim are unknown, but it could be likely that they were transported to local Leeds General Infirmary, as there are reports of an air ambulance being seen.
Updates to follow.