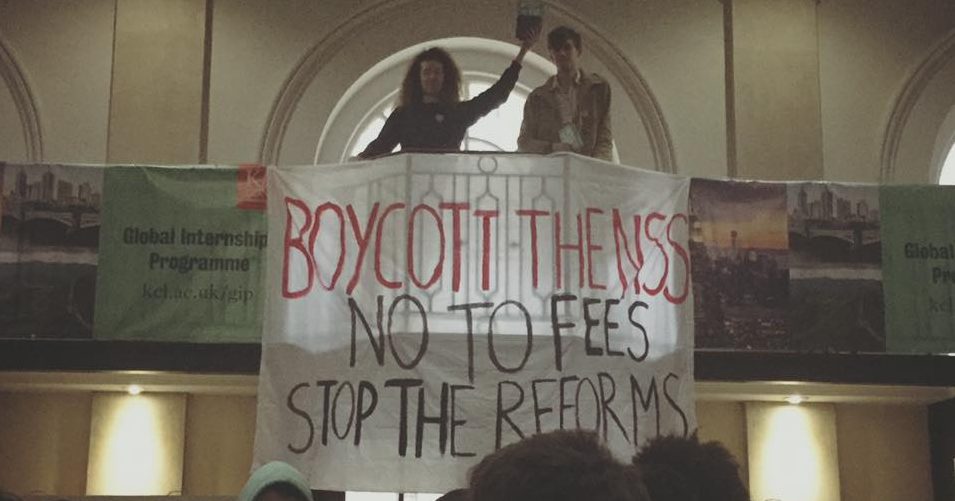 LUU votes against NSS boycott
It was a unanimous decision
On Thursday night, a Leeds University Union forum made up of 16 students voted overwhelmingly to oppose the NUS boycott of the National Student Survey (NSS), 16-0.
The NUS argued that the NSS was being used by the government to raise tuition fees through the Gold, Silver and Bronze rating of the Teaching Excellence Framework. However, earlier this week the House of Lords voted against linking the TEF with fee raises which was a significant defeat for the government in their plans for Higher Education.
The LUU exec were all opposed to the boycott and Community Officer Jamie Ali spoke at the forum last night. He said, "LUU is currently at capacity, we've got staff overworked and services being stretched. We've just had a Leadership Race where students on this campus voted for candidates pledging to double the block grant we receive from the University of Leeds.
This is up for negotiation over the next few months and guess what the chances would be of us getting more money if we boycotted the NSS? More money to represent students; for more socials; for your societies; for big events like Black History Month and the Leeds Ball? The chances of all this would be ZERO."
As the forum voted unanimously against the boycott it will not automatically go to a referendum, however it still can do if the person who submitted the original idea gets enough signatures in a petition to the Union.