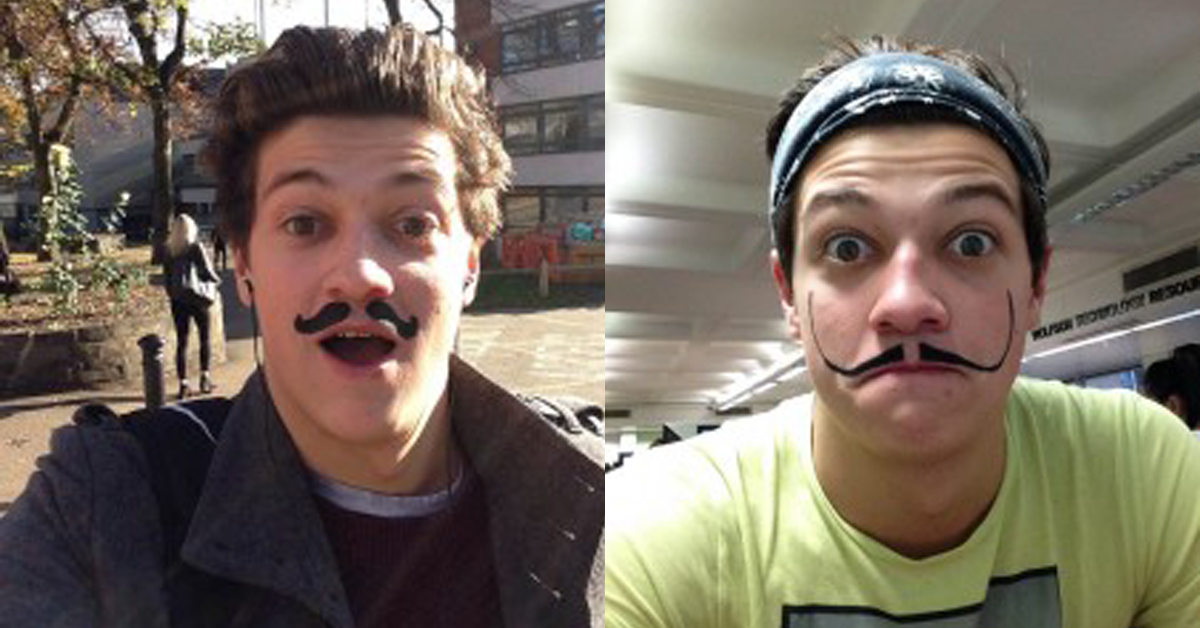 I can't grow a moustache for Movember, so I'm drawing one on
Anything except a Hitler is fair game
When Charlie Ramage-Johnson's house decided to pool their efforts for Movember this year, he was left in a difficult situation.

He can't grow a moustache and assumed he wouldn't be able to do it.
But inspiration was at hand for the folically-challenged third year.
Charlie said: "My housemate asked me why I didn't just draw one on… so I did."
Since the decision, Charlie has launched his "False Movember" crusade, where charitable fans can choose his 'tache by donating.
He added: "If you donate, you get to choose what style I draw on that day. I think I'm getting more donations because of it."
But there is one style that Charlie won't be donning.
He said: "Someone I used to work with asked how much they'd have to pay to get me to do a Hitler.
"I decided that there are some lines you just don't cross."
Charlie added: "I've hit my target which was £300, but people are still donating so it's great."
If you want to support Charlie and help tackle prostate and testicular cancer, you can visit his donations page here or check out the event on Facebook.