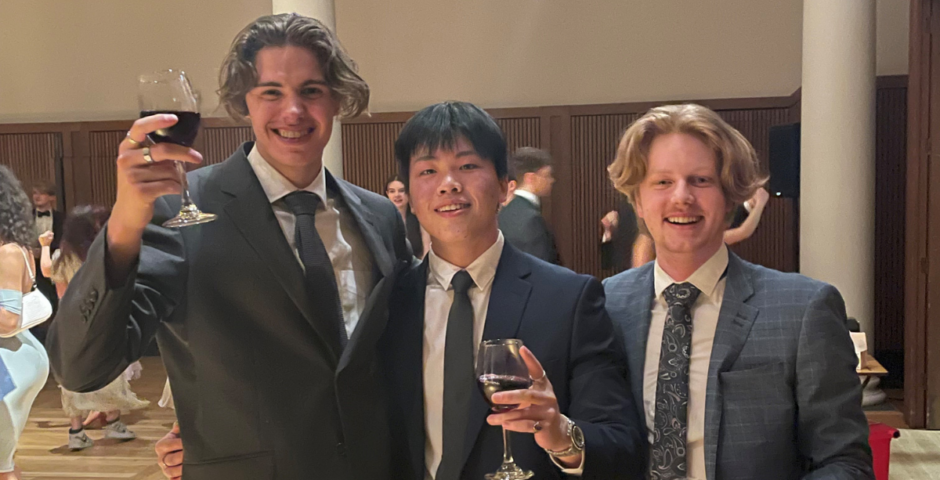 Here are all the types of people you'll meet at King's during your first semester
Are you really a fresher at King's if you haven't encountered these people at least once?
It's the time of the year where thousands of fresh faced newbies are trying to navigate their way around King's.
The heavy clubbing period is over and you now have to actually familiarise yourself with campus. You can expect to be forced into so many awkward seminar introductions and icebreakers that you'll be reciting them in your sleep. You'll also meet a lot of people who you'll likely spend the next few years with, for better or for worse. Here is a list of people you are bound to encounter in the first few weeks at King's.
The person who knows London like the back of their hand
Need help finding your way around? This person will know every single detail of your journey, even down to what carriage you need to be in to have the quickest exit from the station. Need a recommendation for brunch? This person can give you a list in alphabetical order. They can navigate you to the most remote parts of London and will never be wrong in their advice, their knowledge is like a London superpower. Hold on to them!
The person who has never stepped foot in a kitchen before
This person will ask you whether their leftover pizza still wrapped in aluminium foil is safe to be microwaved. They have never used a frying pan and will likely be the reason for the fire alarm ringing as often as it does. They will be on a first name basis with every Deliveroo driver and know where to find discount coupons for every cuisine available.
The person who rises early and puts everyone to shame
Where their motivation comes from to do a 5k run at 5am every morning we shall never know. This person has submitted every essay early, wakes up at the crack of dawn just for fun, has meal prepped for the entire week and can still make a 9am lecture after stumbling in at stupid hours of the morning. We all aspire to have even a smidge of the willpower that this person does.
The person who swears they are a tidy housemate
There is always one flatmate who talks about cleaning and taking out the bins regularly, but they can never be seen when the chores need to be done and their washing up pile never seems to disappear, in fact it only keeps growing. If by some sheer luck you catch them cleaning up after themselves, they will likely give you a lecture on how everyone should be pulling their weight with the cleaning.
The person you only see on nights out 
It's like fate, every night out no matter what day it is or which club or bar you're at, it is guaranteed that you will bump into this person. You'll become accustomed to a friendly nod whenever you walk past each other with a drink in hand. However, when it comes time for class they are nowhere to be seen. It's as if they are a ghost.
The person who is the life of the party
Fancying an early night? That's not happening with this person around! They are a social butterfly and will drag you along to every social and party that's going on. They were in the Freshers' Fair queue as soon as they got out of bed. They'll somehow manage to convince you to join them at the pre drinks at the flat upstairs. This person knows everyone and everything going on at all times.
The person who runs every group chat
Get ready to be hunted down for your contact details, this person will not let you leave their sight until you've exchanged details for that group chat which they will spam as the admin. This person is relentless in their networking and a lifesaver to connect with, they are organised on another level and thanks to them you will never forget a deadline again.
The person who took a gap year
In every social situation this person will make themselves known. They love every opportunity to talk about their gap year and which countries they travelled to. As soon as you hear the words "gap year" leave their mouth, be ready to listen to a 20 minute retelling of their adventures.
Related articles recommended by this writer: