Streetstyle: Winter coats
Because it's pissing it down
When everyone's favourite season of wet snow followed by drizzling rain comes, and turbulent winds make any attempt to hide under an umbrella miserable (to say the least), it's hard to not wear your cozy, baggy, waterproof jacket. Of course, you could convince yourself it's Edinburgh's "new look" and forget you've ever considered yourself an actual fashionista.
However, there are a few brave trendsetters who have managed to stay warm without hiding under the knitted duvets we call jackets. They've done this in a variety of styles, from pairing rhinestone embellished turtlenecks with big statement coats, to combining classic cardigans with minimalistic normcore or double-breasted jackets. An impressive tartan scarf (which can make any outfit look stylish) and a vintage brown clutch were also spotted on campus.
In a nutshell, there are some great responses to the disaster outdoors.
Emile, fourth year, Economics & Maths
Elya, third year, Architecture
Candace, third year, Economics
Ellie, third year, Economics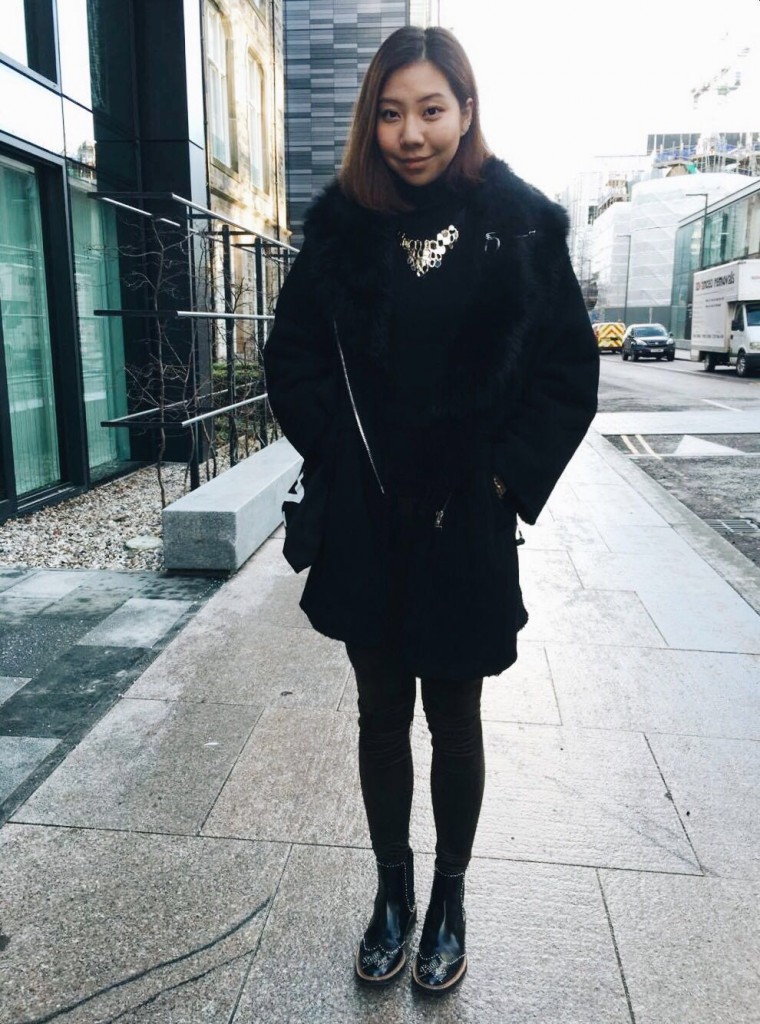 Rhiannon, third year, Architecture
Krishnan, third year, Philosophy and Politics
Misha, fourth year, Geography
Martin, International Student, Comparative Literature
Donata, third year, Economic History
Cagri, masters, Finance and Investment
Nick, fourth year, Philosophy