19th Century medic wrote chilling note in serial killer Burke's blood
Just like from that film Burke and Hare
A classic 19th Century medic is thought to have written a note in the blood of William Burke, as in notorious serial killing duo Burke and Hare.
The note, which is part of a scrapbook about the murderers' nefarious deeds, claims to be written in Burke's blood after his execution on the Royal Mile in 1829.
It will go on display in the anatomy museum from the 15th of May.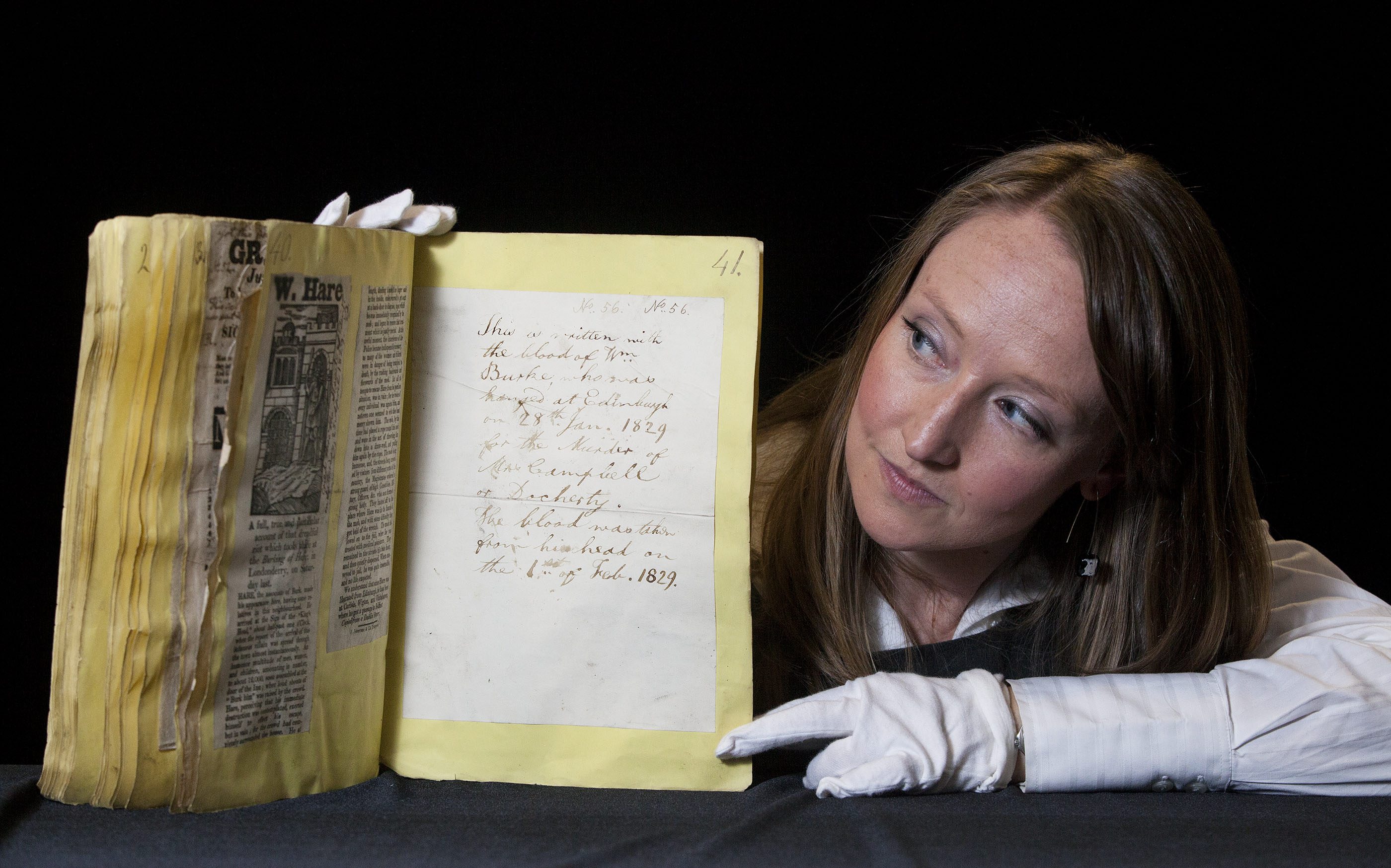 Infamous Burke and Hare committed a series of murders where they sold the bodies of the victims to the uni's medical school for anatomy lessons.
Burke's body ended up being used for an anatomy lecture, in one of history's wonderful ironies.
The note reads: "This is written in the blood of William Burke, who was hanged at Edinburgh on 28th Jan 1829 for the murder of Mrs Campbell or Docherty."
The author of the note remains anonymous but is thought to have been student.
Learning and Engagement Curator Sarah Deters said: "This will go on display next Friday and it is a document that is written in Burke's blood.
"It was done during his dissection that happened in February in 1829.
"I think it's rare just because it is such an unusual item to have on a piece of paper, written in a person's blood especially of the notorious killer William Burke.
"We've had a really large response to putting this on display and I think it adds to the fact people are still quite curious about Burke and Hare.
"It was recently re-discovered in our archives. We have a scrapbook of the Burke and Hare murders but we didn't realise that this note was in the scrap book. So when we were just recently cataloguing, it was rediscovered."