I'm watching all three Lord of The Rings films for the first time in one sitting
He's probably gonna go nuts
University is the perfect time to become a more well rounded well being. Learning from some of the best academic minds, access to thousands of books, the opportunities are endless to sharpen your mind.
That's why, from 11am, I am watching about 9 hours and 20 minutes of Middle Earth for the first time, from the comfort of my room.
The casual mention that I've never seen any of the Lord of the Rings films usually results in disgust and then aspersions are cast on my social aptitude and sanity.
I'll be live blogging my entire viewing experience so check back to this page for updates.
After today, I'll be able to join in on any conversations about Leegolas and his best friend Aragog.
And I can't wait to see where all those memes came from.
22.41
All in all, I kind of enjoyed the films. They were quite exciting but I just didn't care about the characters. Frodo was a knob and Legolas and Gimli seemed like just shells of characters. The only ones who seemed to go through any kind of character development were the other Hobbits. I can see why people enjoy them but they're not my favourite films ever. Or maybe they would be, just not for 11 straight hours.
22.40
FINISHED.
22.37
Frodo's going too and the Hobbros are devastated.
22.35
Bilbo, the Elves, and Gandalf are going on a boat somewhere.
22.31
Why is Bilbo being such a dick about the ring. Surely everyone in Middle Earth knows about what Frodo did.
22.29
My man Sam gets the girl!
22.28
One man in the pub getting lots of attention cause of his huge pumpkin but dese boys destroyed Sauron.
22.23
Aragorn adorning the waviest of royal garms.
22.21
Everyone gathered round Frodo's bed. Sam took his time though. I feared the worst.
22.13
Ring has been destroyed!!!!!!!!
22.11
Gollum just bit off Frodo's finger??? Like I said at the very beginning, surely wearing  the ring should stop that from happening.
22.09
Sam, just push Frodo in the fucking fire.
22.08
Eagles have come. Apparently that's a good thing. I don't know why. This has become a recurring theme.
20.00
Great, rousing speech from Aragorn there. Huge battle coming. I can feel it.
21.48
Relationship goals: Merry and Pippin.
21.41
The blonde princess (?) of Rohan just pulled a Macduff on the big thing with the spiky helmet. "No man can kill me." "I am no man."
21.35
There is a battle. I'm not sure who between and I don't know why.
21.24
Lesson I've learnt from today: listen to the hobbit especially when he seems wrong.
21.15
Angharad brought me wine!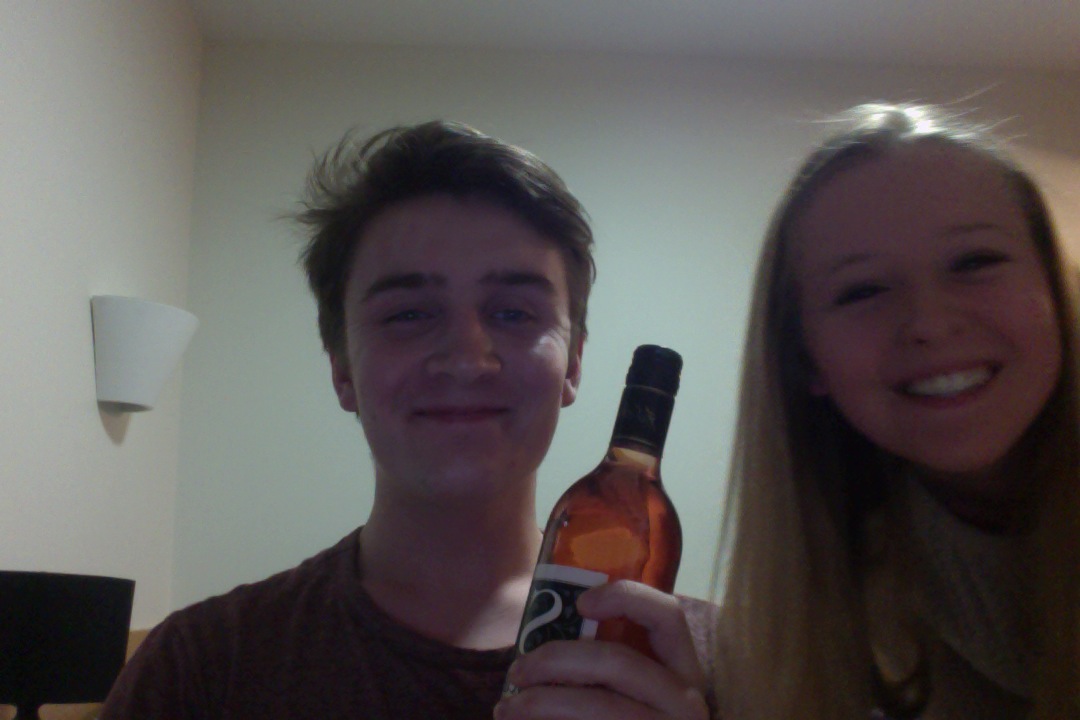 21.13
Woo, Frodo has left Gollum behind!
21.10
Middle Earth is absolutely terrifying. They have big huge scary spiders and Orc farms.
21.05
Slowly but surely losing all interest in this story.
20.54
Massive soft spot for Gimli.
20.47
Aragorn is gonna take Isildor's sword from Dark Haired Lucius Malfoy and then, as king, he will return. Callledddd ittttt.
20.36
Faramir has daddy issues.
20.33
Sam could eat Gollum for breakfast.
20.27
Quite a lot of slave words used in relationships in these films. Both Gollum and Sam call Frodo "Master" or "Mr Frodo" and it's quite weird. Also, Pippin is now Boromir's dad's slave. And he's also a dick.
20.18
Why is it the Age of Men and not the Age of Elves or whatever? Why do the Men take precedence?
20.14
You can almost set your watch by these interruptions in the film.
20.07
I can see why these films pumped so much money into the Kiwi economy. The scenery is absolutely stunning.
20.06
Pippin set a beacon on fire. Gandalf thinks this is good, I don't really know why it's happened.
20.01
iTunes decided to be a dick for the last 25 minutes. Spirits are low. Dad is demanding a shout out.
19.34
Peregrine Took, Guard of the Citadel, sounds like the lead singer off of Belle and Sebastian.
19.31
Ok, Jackson may have won this round. Me 2-1 Peter Jackson.
19.28
Back to business again. Pippin and Gandalf have left the rest of the Wu Tang Clan to head to Gondor.
19.13
Keysurf is definitely working brilliantly at the moment and not making me want to cry.
19.07
Gandalf telling Pippin not to mention Boromir's death to Boromir's dad. Yeah that's gonna go well. Can I go 3 for three with predictions?
19.01
Arwen is having a Common White Girl moment where she imagines her future husband and child.
18.55
It's best practice in the future for all Hobbits to avoid all contact with magical objects.
18.52
In my ongoing battle with Peter Jackson, I called that Aragorn wasn't dead and that it wasn't wise to trust Gollum. Hand over your Oscar, please, Mr Jackson.
18.50
Smeagol refers to himself as "My love" in one of his schizophrenic episodes which is creepy as hell.
18.48
Merry and Pippin's song about the Green Dragon is a banger.
18.44
And we're back to regular programming!
18.38
Itunes has decided to balls up for some reason. It's not letting me watch it and it's making me sad.
18.24
How much provision did Sam bring? He's got an entire bakery in his rucksack.
18.21
So Smeagol was quite a chill hobbit with a best friend with a rhyming name until he found the ring? Surely the signs were there.
18.17
Gollum backstory time!!!!!
18.12
Predictions for this film: The ring will be destroyed, Aragorn will return at some point and I will lose my mind.
18.06
Pizza is here. Laura is gone. Dark days ahead.
17.57
TWO THIRDS DONE.
17.54
Samwise the Brave and Frodo are in a sub/dom relationship.
17.50
Frodo just tried to kill Sam but Sam forgives him which is adorable.
17.48
Frodo's going through a massive emo phase. He's off to listen to the Black Parade.
17.44
Gimli has a massive trumpet and I'm not sure why.
17.35
Pippin is one of the finest minds of his generation.
17.27
Shout out to Ethan who came with beer.
17.15
I reckon that it's gonna be 50 minutes of fighting which is like the Castle Black GoT episode and I enjoyed that.
17.13
Aragorn teaching little long haired boy about swords. Also, please call me Ed, Son of Graham from now on.
17.08
I really like that Treebeard has been carrying Merry and Pippin all this time. What a stand up guy.
16.57
Full disclosure: haven't really paid attention for the last ten minutes but Smeagol is being interrogated again.
16.44
ARAGORN'S ALIVE. CALLED IT. PETER JACKSON 0-1 ME.
16.39
Hey, those kids' mum is still alive. I would have bet all my money that she was dead. 10/10 plot twist. Also, RIP Aragorn but I don't think he's dead…
16.35
Gimli's small-man syndrome is of endless comedic value.
16.29
Aragorn is in an intense relationship with Arwen. As my interest and motivation wane, my posts get shorter.
16.26
Gimli's small talk is crap.
16.22
Smeagol doesn't understand cooking. He's a wretched creature.
16.20
Gollum has gone full schizophrenic and it's making everyone uncomfortable.
16.16
Aragorn is a big hit with the middle earthling ladies.
16.14
Rohan is kinda dragging now.
16.08
King of Rohan looks like Bill Bailey.
16.04
The evil advisor man is called Wormtongue. That and his skin colour make him a terrible person to put in a position of power.
16.02
Gimli's right, Rohan's really, really depressing.
15.56
Quite a lot of things that happen depend largely on the stupidity of the evil characters.
15.52
Laura is still here, so well done her.
15.50
Gandalf is back with a whole new outfit change.
15.45
Frodo is having 'Nam flashbacks cause Black Riders are still kicking about.
15.43
Gollum saved Frodo from the creepy dead water and not Sam? Feel this is gonna drive a wedge between them.
15.37
Aragorn doing some Nancy Drew shit and now there is a walking, talking tree who's carrying Merry and Pippin!
15.35
What a beautiful day to not be outside.
15.29
Surely Hobbit meat would be a lot tastier than Orc meat? Bad call by the head of the Orc army.
15.25
Pasty faced man has banished someone for something.
She's not wrong.
15.22
Saruman is having a great time with his orc gestation tanks which are beyond grim. Also the people of Rohan seem nice.
15.16
Frodo deciding to trust Gollum is just one of the endless list of terrible decisions in these films.
15.14
Sam and Frodo have enslaved Gollum for no discernible reason.
15.10
Sam carrying his pots and pans up a hill like he's doing Duke of Edinburgh.
15.08
Frodo dreaming about Gandalf fighting the demon in a terribly CGId scene.
15.05
Just starting the Two Towers. My predictions for this film are that Frodo will find a girlfriend and break Sam's heart and that Merry somehow ends up swallowing the ring.
15.03
Next one's downloading. I've seen four other films this week, and this one ranks third, behind Reservoir Dogs and 300 but ahead of Chocolat and the Digimon Movie.
14.57
Fellowship of the Ring is done! Thank the fucking lord, only two more to go now.
14.54
Inevitably, Sean Bean has died. RIP Boromir.
14.53
Frodo finally does something proactive by saving Sam who is in love with him.
14.50
Legolas and Gimli watch as Aragorn and Boromir have an intimate moment, all very odd.
14.40
Despite being a massive dick to Frodo, Boromir has the best lid in this film.

14.31
Surely somebody would notice the big, huge orc factory that Saruman built. It's really, really extensive to be hidden.
14.28
Absolutely no one reacts well when Frodo offers them the ring.
14.23
Sean Bean is being a massive downer to everyone
14.18
It must be a great novelty for Gimli, as a dwarf, to be taller than somebody
14.15
Double meme alert
14.04
Pretty sure I've seen the cave troll in Hive.
14.02
Pippin just knocked a skeleton down a well and everyone is so fucking done.
13.56
If this was told from Pippin's perspective and was a Friends episode it'd be called "The One with No Breakfasts".
13.54
Giant octopus outside the mine, everyone dead inside in the mine. It's not great odds for the gang.
13.51
Eye contact between Sam and Bill the Pony was just a bit too lingering.
13.49
Telling Frodo to make a decision without telling him about all the bad shit down there? Another great decision from Gandalf.
13.44
Why are the evil things in this world so crap at looking for things? Those birds just flew right over the gang as they hid under rocks.
13.40
The Fellowship of the Ring is made up of four hobbits, two men, a wizard, an elf, and a dwarf. Seems like a really, really crap buddy cop movie.
13.36
MEME ALERT!!!!!!
13.33
Strider is Isildor's heir. He's also kissing Elf woman and I'm gonna assume that inter-race relationships are not something that everyone gets behind in Middle Earth.
13.29
Elven king hates men. Gandalf is all #notallmen. Also, Ned Stark has pitched up which is always a good thing.
13.25
Massive support from the fam:
13.22
"A Hobbit's Tale" by Bilbo Baggins. Available in all good retailers!
13.19
Brief interruption from Megan, Angharad, and Emily who are checking up on me. All three hate Lord of the Rings and apparently the wraiths are gone now and I missed why.
13.12
Saruman has an Orc factory apparently. Also, Frodo has been stabbed by one of the Wraiths and things don't look great. Sad times for everyone.
13.06
I've decided that the four Hobbits are the Inbetweeners. Frodo is Will, yet to decide the others.
13.02
Sorry for the brief interlude. Black Riders deceived into thinking that beds with feathers in them were Hobbits. Strider seems cool.
12.37
They have a peep hole especially for Hobbits in Bree which is good. Excellent equality legislation in Middle Earth.
12.33
Merry and Pippin are fun.
12.27
"If you do one marijuana you will die and all your children will be cursed."- Saruman, probably.
12.25
Sam and Frodo's lives are about to be changed more than Will Smith's when he moved to Bel Air.
12.16
Some guy just grassed up Frodo to those big scary guys on the horses. What a dick.
12.10
Gandalf is the Dad of Middle Earth.
12.06
People in Middle Earth have absolutely no concept of fire safety. Two of them just set off a big fuck off dragon firework inside a tent?
12.03
Gandalf and Bilbo smoking only the dankest of kush.
11.58
Gandalf just aimed shit tonnes of fireworks at some Hobbit children???? Losing respect for this wizard.
11.55
The stream doesn't want to let me skip to where I left off so I'm watching Gandalf arrive again.
11.50
After more faff, the film has been downloaded but without sound somehow. Also Laura from the Tab Edinburgh is here now too.
11.46
After a whole lot of faff, decided to rent the films from iTunes. I'm also like 20 minutes behind schedule which is quite grating.
11.30
Ok the stream is now frozen and it's not Keysurf's fault.
11.26
Keysurf is being fucking Keysurf so the stream has frozen. If I had the ring then this would never happen.
11.23
Gandalf is a "disturber of the peace" which is Hobbit speak for wicked cool man who does cool shit.
11.20
Full disclosure: I have seen the first two Hobbit films so know how good ol' Bilbo got the ring.
11.18
Isildor didn't destroy the ring? Lol, that seems like a good idea.
11.17
Surely if the ring is so powerful then your fingers shouldn't be able to cut off whilst you're wearing it? Seems counter intuitive.
11.15
That ring sounds like something that really shouldn't be falling into the wrong hands….
11.12
After some issues with Sky Go, currently setting out on my journey through Middle Earth. Here we, here we, here we fucking go!