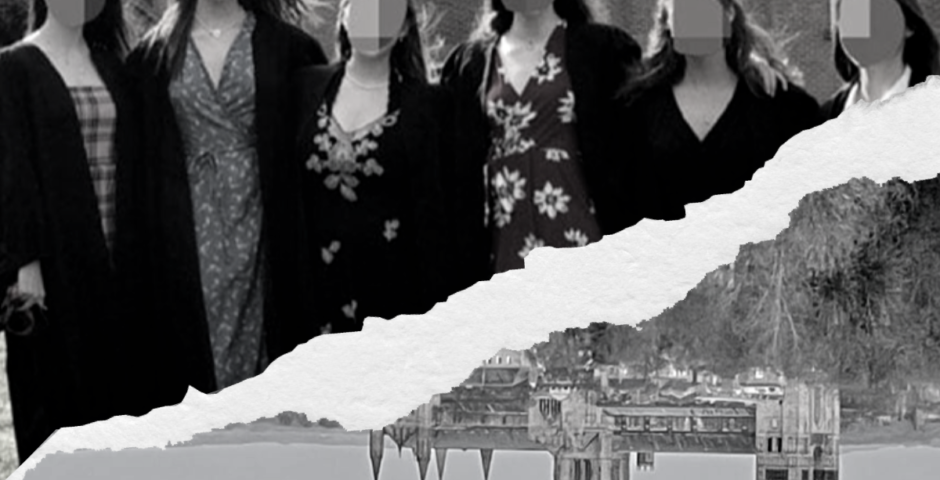 The housing crisis is 'pushing working class students out of the city', says Durham student
Students are deferring, dropping out and transferring, and one student has shared it has made her 'ill'
| UPDATED
It is undeniable that all Durham students have been affected by the current housing crisis.
The sky rocketing rents and early release of properties have sent shockwaves through the student community, resulting in overnight queues outside estate agents, and groups of students signing properties with the wrong number of rooms.
The sudden and extreme increases in price have no doubt affected the majority of students, but this has posed the most serious issue to self-supporting and working class students, with many finding themselves at risk of being priced out of Durham.
One student said that this housing crisis is "effectively pushing working class people out of the city", as students this year have reported having to live in Newcastle instead. This risks efforts to "destigmatise not living centrally", with areas such as Gilesgate traditionally being the cheaper options. Gilesgate is a two mile 40 minute walk away, whereas Newcastle is an entirely separate city involving a train plus bus commute at an over £6 expense per day.
In a collaboration with The 93% Club, The Tab Durham spoke to students faced with being 'priced out' of Durham.
Marcus* is living in Newcastle with his girlfriend, and they are both commuting into Durham every day. With a return train ticket costing over £5 (with a railcard), they are each spending well over £25 a week on transport. The long commute makes their 9am lectures difficult, and with the last train leaving before midnight, there is little chance of taking part in socials and Durham nights out.
Rose is a first year student and is from the local area. She has loved living in college and experiencing a new life at university, meeting new people and having her first taste of freedom. However, the housing crisis has meant she cannot afford to live with her new friends in second year and she will have to move back home and miss out on some of the highlights of the university experience.
Dilan is also currently living in Newcastle with her boyfriend, and has had to sign a house in Newcastle again for next year, as they weren't able to join the queues outside the estate agents to secure a house in Durham for next year. She says: "The journey time is insanely long and isn't ideal when you have a 9am", and even though they can split their rent between them, she says "with everything else increasing, we're not any better off than if we were to live in Durham. It's unfair to the students who can't afford £200pppw (without bills) when they're being priced out. Having to rule out Durham shouldn't be an option".
For Harriet, the housing crisis has severely affected her health. She says:
"The housing crisis has cost me so much mentally. I've lost friends as I've been ditched so others could cover their backs. I was passed around like a pass the parcel trying to find someone and somewhere that would take me in. I've had to consider deferring and even looked into seeing if there was any way of transferring. It's made me ill; I should have spent the first few months worrying about embarrassing drunken confessions or last minute tutorial prep, but instead my main worry has been if I will have a roof over my head next year and if I'll have to go hungry to pay the bills. I work part time and come from a working class family and I don't have the privilege or genuine luxury to choose where I want to live".
Other students have even shared that they are "no longer doing a fourth year", are having to defer a year, and have dropped out of Durham entirely.
University is a place to make new friends, socialise in sports and societies, and make the most of what a student's university city of choice has to offer, but this housing crisis raises the issue: is it possible to do all of this and get the promised 'full university experience' whilst significantly tightening the already short student purse strings? For students forced to live outside of Durham City, live at home, or even defer a year due to the housing crisis, the 'full university experience' is even more at risk. 
This even has a knock on effect to friendship groups, as with the vast range of economic backgrounds for Durham students, issues are caused between friends and housemates with disparities and disagreements about who can afford to live where in Durham, or even if they can live in Durham at all. Students should not have to be worrying about whether they can afford to live in a student house with their friends, and face feeling ostracised if they find they cannot.
Across the country, UCAS has seen a jump of 35,930 more students accepting their university offers between 2019 and 2022, with the 2022 academic year seeing 275,390 students starting university. Shockingly, an investigation by Stripe Property Group found that there are three students for every university bed in the UK. 
This means increased numbers of students in universities without the housing to match, and when coupled with 2,100 students having deferred their places at Durham University for the 2021-2022 academic year alone this is significant. Durham is a small city that cannot sustain increased growth of the student population. Just a few years ago there were around 15,000 students. Now there are over 20,000. It is no wonder there is a housing crisis, and Durham University has admitted they "anticipated" this happening.
The North East is supposed to be one of the cheapest places to live in the UK. If so many students are currently struggling to pay rent, the question is: who will be able to truly afford a Durham degree in five years time?
Related stories recommended by this writer:
• Durham SU forced to apologise after making ASMR video about its student food bank
• Durham University launches £2 meals on Too Good To Go
• I'm a fresher and the Durham Uni housing crisis is especially frightening for us