The Dragtime Diaries
Want to know what it takes to look this fabulous? Look no further….
#cambridge
cambridge drag
Cambridge University
drag
drag culture
drag queen
dragtime
There's nothing more bleak than the thought of Week 1 starting tomorrow. So, ahead of their run at the ADC Theatre which kicks off tonight, we asked some of the shining stars of Dragtime to spill the tea on what drag means to them and the secrets behind their sickening looks.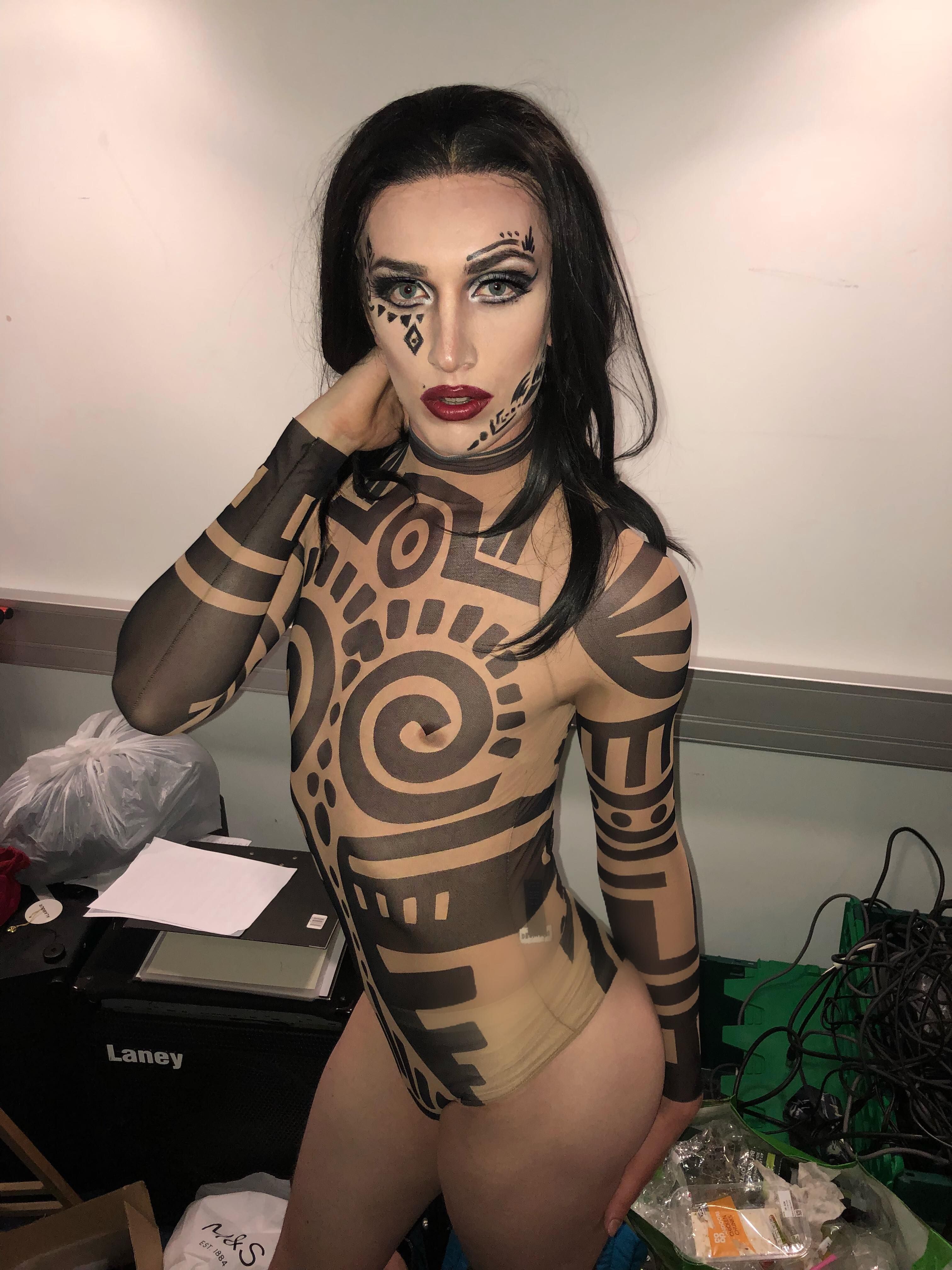 I personally have the advantage of being Dragzilla (over 2 feet in heels) so I already stand out. That means I don't really feel the need to be too over the top; I like subtle details. I'm very much about my silhouette, the materials and interesting concepts.
That being said I've not been doing drag for long and I'm learning about my style all the time. You just have to try things out and styles that you like and eventually you'll start refining your look. I constantly try to push myself to try new things and see what works for me, my face, my body.
When it came to constructing this tiger look, I saw this t-shirt and immediately thought "that's so me." I've always had a weird relationship with cute things; I loved them as a child but was always seen as this big, awkward, lanky boy. That gave me a complex about being cute and here I found this tiger trying to be Hello Kitty, one of the cutest characters around. Now I'm older I'd rather look like a fierce tiger than a cute cat.
I took that and made a performance based on trying to be cute, with a gold skirt, space buns and a red bow to mimic Hello Kitty, then ripping it all over to show a more androgynous tiger look underneath with my natural hair. It was so empowering to develop a cute concept in my own style and tell that story. The makeup was so much fun as well!
Spartaca (AKA the Rt Hon Theresa May)
So you want to know what it takes to do a sickening impersonation? Well, you're in luck because I, the omniscient Spartaca, am here to share a few tips and tricks to help you on the path of mastering the masquerade.
First, build your impersonation around their most infamous quirks. Mimic the way they speak. Do they have a strange walk? In the case of Madam May, absolutely. But, blessing upon blessings, not only are her strides uncomfortably awkward, her dancing is unbearably more so. LGBTQ+ Gods, I thank for you for continuing to give me these gems of pure comedic gold.
Now about content. If you're struggling for jokes of your own, look back at some of the things that your celebrity, in their never-ending, mortifying (yet nonetheless endearing) folly, has unbelievably uttered in real life. Need I remind you of the naughtiest thing our Prime Minister has ever done?
Last but not least, the look. If you don't possess a large personal endowment (my apologies you unfortunate plebeians), hunt through a charity shop and find something stereotypical of their style. If you've prepped right, this won't matter much, particularly if you're a baby queen, we'll be generous with our praise.
Butch Sassidy
I tend to base my looks around 'classic' male styles and fashions as I really like the idea of taking mainstream looks and giving my own perspective on them as a queer person. As a drag king I have comparatively few role-models or stereotypical styles to follow, so I can be really creative and make the performance my own.
In terms of makeup, I usually emphasise contouring to produce the look of a more masculine bone structure, while in terms of performance I like to add in a lot of improvisation and audience interaction to my lip-syncs. I also want to develop more colourful and flamboyant looks, and to incorporate different styles of performance, such as live music, acrobatics and magic, into my drag.
For drag kings, don't be put off by the popular dominance of queens; my experience as a woman in the drag scene has been really positive and there's never been a better time to be a king, a bio queen, a non-binary performer or someone who rejects the gendered conception of drag entirely. Be confident and put yourself out there: the more you really go for it the better your performance will be and the more fun you'll have.
Persephone Porcelynn is an amalgamation of all the icons and matriarchal presence that defined, and continue to define, my life. I am inspired by strong women who pave their own destinies, from deviant drag performer Divine to bold and brash Bette Davis.
I adorn myself with more classical pieces of attire like clown braces, vintage swimsuits, and petticoats. I usually paint a little paler than my skin tone, before adding dark contour and blush that blend up toward the apple of my cheeks. Pouting out from the face is the bright blue cut crease and Cleopatra cat eye that gives Persephone her signature eye look. And with a sharp Harlow brow, Lepore lips, and some lavish 301s, I feel like a true forgotten beauty.
My performances contain quite disheveled undertones in regards to social sadness and ugly sexy pop numbers. It's where I feel most powerful. Combine that with the wardrobe founded on a tight budget, and you have a compelling catastrophe to watch perform.
I like to use leotards and detachable skirts as they are easy to move in and make for quick 'reveals'. Whites and pastels are my usual go to colours, as they normally compliment my white/blonde hair colours. I aim to make sure Persephone looks like she's glowing, but not for the right reasons…
So there you have it. Life can be, well, a drag, but follow these tips and you'll find your inner sparkle!