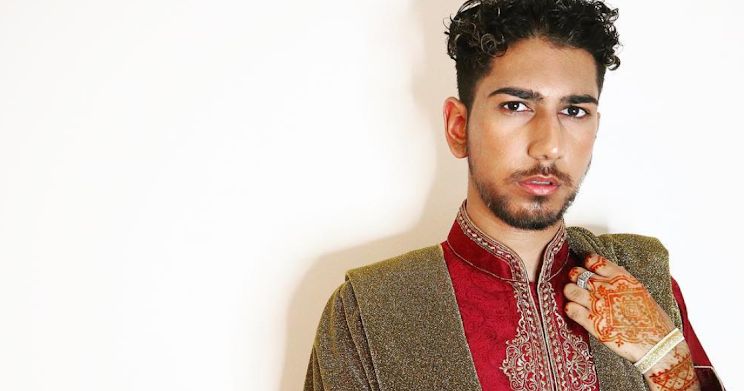 The Tab talks to: Ibz Mo
Cambridge's hottest YouTuber
access
BME students
cambridge students
currys pc world
ibz mo
interviews
student life
University of Cambridge
vloggers
youtubers
Third year PBS student Ibrahim Mohammed rose to digital fame when he started vlogging his experiences as a working-class ethnic minority student during his first year at Cambridge.
Now with over 85,000 subscribers, he uses his channel to motivate and inspire students from similar backgrounds to aim high and reach the UK's top universities.
What do you think of the vlogging community in Cambridge?
It's one of a kind. No shade to any other uni, but there isn't a Vlogging community as big, diverse, or as supportive as Cambridge's one. Jake Wright really set a bar, but for me it was Nissy Tee and Courtney Daniella who made vlogging into a powerful source of inspiration.
Why do you think the job of a vlogger is important?
The reach and influence we have on young students to inspire them to apply to top unis (especially from low income or BME backgrounds) is something that the university could NEVER attain.
What is your advice for 2018's freshers?
Never be afraid to challenge something you don't agree with. That was a lot of my first year life.
What do you think of the new Stormzy scholarship?
IT'S AMAZING! It already has inspired people I know to apply to Cambridge, so clearly it's working.
As a vocal BME voice in Cambridge student life, what more can and needs to be done to improve access?
A lot has already been done! Since the ACS 'Black Men of Cambridge' photo came out, there has been a lot more collaboration with organisations dedicated to help BME students. I do think that more pressure needs to be put on individual college staff members to understand and acknowledge the unique limitations that some BME students may experience. I think more needs to be done with working-class BME Students: I grew up dirt poor, and the struggles myself and my friends as working-class BME students faced are not identical to those of middle-class BME students.
You're at a mature college (Wolfson): do you think there are college disparities?
Yes I do. I didn't apply to Wolfson, I got pooled. Initially, I loved the diversity and the friendliness of the college (and I still do). However as a vlogger who has impacted 'access into Cambridge', there have been times where I have clashed with Wolfson admissions staff. But there can only be so much done with such comparatively little funding. Though I wouldn't trade the porters for anything! And let's be real, Wolfson lets me get away with a lot more than Trinity would.
As a student who switched degrees (from HSPS to PBS) what advice would you give to those thinking of doing the same?
Be prepared for the shift in workload! I had to play catch up, and no one ever told me it would be this hard. I seriously had 25 assignments to do in 8 weeks…
Any regrets as a finalist?
No regrets. Only challenges that have turned in to lessons.
You are working with Currys PC World, can you tell us what this project means to you?
I remember being told when I wanted to start YouTube that being a Muslim would never allow me to work commercially. But when the first ad came though and it went down as well as it did, Currys wanted to keep doing it. I'm so grateful for the opportunity! But it's really annoying when I'm trying to watch my friend's snapchat stories and my bloody face keeps popping up!
Which dystopian novel or film is Cambridge?
1984! Being censored and monitored by staff who think they have more authority than us. Girl bye.
Do you have any improvements for Sidgwick site?
Lower the prices of the bloody cafes!
Would you rather graduate with a 3rd or be forced to get to Cindies each Wednesday for 9pm?
Cindies 100% — but in the John's Bar!
Gardies or Van of Life?
I don't eat from a van anymore, so Gardies all the way.
Jesus Green or Parker's Piece?
Parker's Piece because it's near Mill Road, the halal food and diversity. Also I can escape the bubble on the coach.
Snog, marry, avoid: Land Economy, ASNAC, AMES?
Avoid ASNAC, snog AMES and marry Land Economy because they are likely to make the most money.