Students of the world, spice up your life with a little bit of colour
Bring your wardrobe back to life
accessories
bags
Cambridge
Cambridge University
denim
fashion
floral
jeans
Leather
leather jackets
lipstick
nail varnish
pastel
shoes
Tab
the tab
The Tab Cambridge
university
Throughout winter I tend to find myself trapped in the grip of the all-black look, spending extortionate amounts of time rifling through my pile of clothing, trying in vain to find that one black item I have in mind. But with the changing of the seasons, I realised I needed to change my ways.
Spring is well and truly underway which means it's time to try and start bringing some colour back to my wardrobe. I find this harder to do than it should be. If you associate with this struggle, hopefully these steps will help you too.
Shoes
When are shoes not a good place to start? A coloured choice will immediately bring a 'pop' to your outfit.
Accessories
Another super easy way to incorporate some colour without having to make too much of a change to your wardrobe. Plus you can use it to experiment with colours which are a bit scarier to wear. That's why I love this bubble gum pink bag from Kate Spade (below).
Floral prints
Or any prints at all. But I am enjoying floral in particular at the moment, as the saying goes "April showers bring May flowers". I understand that this seems like a bold way to go but a navy or black base to the print makes it a whole lot less scary.
A coloured jacket
Love a leather jacket? So do I. But there is no need to stick to black as Zara provides a wide range of coloured ones which have the very rare combination of being cheap but not tacky-looking.
But of course there are no guarantees in Britain that spring/summer weather will actually be warm and if you are as cold-blooded as me a warm jacket is needed all year round. But of course I don't want to compromise in the style stakes and look like I've just walked out of the Ice Age, so a pastel-coloured puffa jacket is a great way to keep the warmth without looking unseasonal.
Blue jeans
Denim is a colour in my books, so why not just swap out your black jeans for some blue ones? Topshop has an amazing range, and some really decorative ones are now available, for example with pom-poms on the hems or embroidery on the sides. Now jeans are by no means a boring option.
Beauty
Why not get some funky colours on your nails to show your embracement of the seasonal changes? Or even go all out and add some nail art?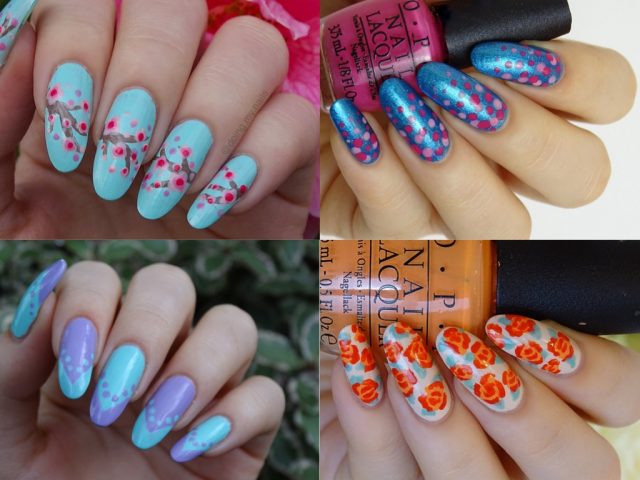 If you're feeling extra bold why not rock a bright lip, which is all the rage at the moment. A bright red is always a great place to start, but I personally love experimenting with more out-there colours like purple and blue. MAC has an amazing range of matte coloured lipsticks. My collection is now officially at unhealthy levels as a result.
Now there is no reason for your wardrobe to look drab this exam term. I always try and dress how I want to feel, and believe it or not a little bit of colour can make a real difference.