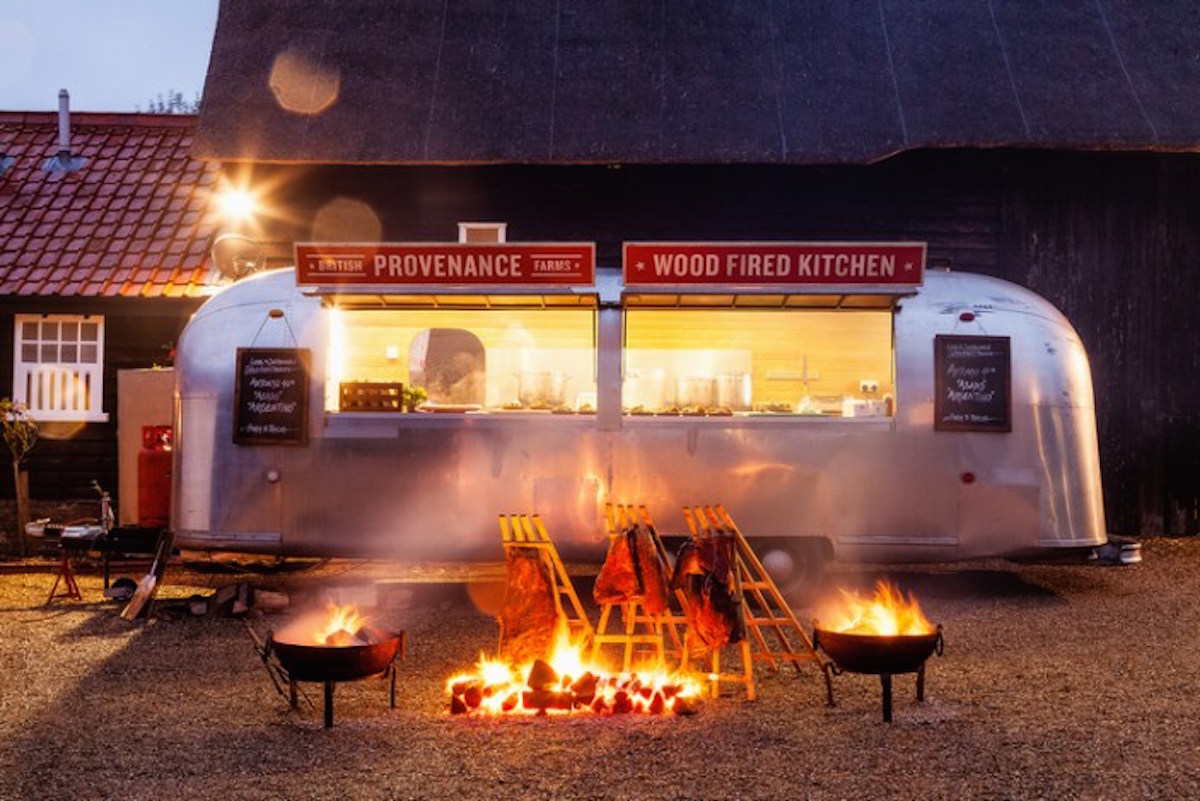 Strawberries and Creem: The banquet explained
Get your Feast on: Strawberries and Creem Festival's food line-up revealed
Banqueteers
British Sausage Company
Churros Bar
Duck Rotisserie
festival
Fired Up Pizza
food
Guerrilla Kitchen
Lick Cambridge
Provenance Kitchen
Steak & Honour
strawberries and creem
With less than three weeks to go until Strawberries and Creem Festival 2016, it's time to start getting hungry.
The foodie line-up is almost as much as a draw as the music if not more (but then I'm greedy).
Some of Cambridge's greatest street food traders will be feeding the hungry crowds when the Festival returns to Haggis Farm on June 11, from the likes of Mexican favourite Nanna Mexico, gourmet burger van Steak & Honour, Asian delight Guerrilla Kitchen and popular The Lick Cambridge. If those weren't temptation enough the Festival will also feature the best from Fired Up Pizza, the Great British Sausage Company, Duck Rotisserie, Churros, Provenance Kitchen and the Banqueteers.
Check out the full list of food traders pitching up at the Festival below to plan your feast in advance. Experience has taught me you can never be too prepared for these things. Luckily for you, we've done the research for you so all you need to do is read, take notes and execute. Get your Feast on!

Nanna Mexico
The popular student favourite will be working their magic to serve up their Big-Ass Authentic Mexican Burritos. They'll fill your Chihuahua state born wrap with anything from chicken to beef, pork belly to lamb, chicken and chorizo to slow cooked pork. If there's something that Nanna Mexico do well, it's fresh, delicious and authentic Mexican food and just what you need to nourish you for the party ahead.
Steak & Honour
If you've been at West Cambridge Site on a Wednesday, or near the train station on a Friday, you'll know exactly who these guys are. One of the best burgers you'll eat these are a seriously big deal. Leo and David – both Michelin trained chefs – will be serving their proper, gourmet burgers from their Citroen H Van. With Riverside beef, lettuce, onion, gherkin, french mustard and Heinz tomato ketchup inside a brioche bun, it takes just one bite and you'll be hooked.
Fired Up Pizza
The wood-fired mobile pizzeria creates authentic, amazing wood fired pizzas, fired up to perfection, on their hand-crafted, portable brick oven. The traders use only the finest ingredients including homemade dough, imported Italian tomatoes, virgin olive oil and artisan cured meats and cheeses. These delicious, rustic-style wood fired pizzas are not to be missed.
Guerrilla Kitchen
Food revolutionists the Guerrilla Kitchen have been seizing vacant lots and festivals across the country and forcing hungry patrons to eat delicious food. The culinary freedom fighters will set up base to bring hungry festival-goers access to fine dining. Their Classic Steamed Bao – Pork Belly, cucumber, hoisin, mint, spring onion – is pure joy, whilst their Miso Bun – Salmon, miso, caramel, cucumber, ginger, spring onions – has been described as a 'revelation'. Keep your eyes peeled for this Kitchen, you'd be a fool to miss them.
Great British Sausage Company
The Great British Sausage Company will be serving up their range of six outstanding, British pork and wild venison sausages. These are not just any sausages, these are award-winning sausages that won 9 gold stars at The Great Taste Awards from The Guild of Fine Food and they support local farmers. Make sure to track these guys down as they lovingly serve their wares proudly wearing their 'I Love Sausage' t-shirts.
Duck Rotisserie
Duck Rotisserie is the second offering from the Great British Sausage Company, and new this year. The exciting arrival will be serving up crispy duck roasted on a rotisserie with lots of fun and flare and served Asian style in a wrap with duck fat chips. Worth getting up at the quack of dawn for these beauties.
The Lick Cambridge
You may recognise The Lick Cambridge from Market Square. If you do, you'll associate it with buzzing crowds and heavenly smells wafting from the West Indian Fusion Cuisine. 100% organic, home-cooked, flavoursome and healthy, you'll be able to stop by for their roti, vegan fillings, curries and salads. Festival fuel at its finest.
Provenance Kitchen
Provenance Kitchen are friends of Haggis Farm and have been serving the polo club events for many years. The fresh, local ingredients help to design their snazzy and delicious menu! If you want healthy, guilt-free nourishment this is the place to stop off.
The Banqueteers
The Banqueteers are curating a Mad Hatters tea party especially for the Festival. Expect strawberries, scones, cream and tea coming out of everywhere and anywhere. Stimulate all the senses and indulge in some sugary fun.
Churros Bar
Churros Bar return for a second year to the Festival and their French-inspired doughnuts come back with a bang. Their Strawberries and Creem dish combines rum, white chocolate, cream and strawberry flakes. Extremely popular and out-of-this-world delicious, who would want to miss out on this sweet doughy treat with its light, fluffy centre and crunchy exterior!
Strawberries and Creem Festival. Saturday 11th June. Haggis Farm. Be there and be hungry.