Beauty PHOTOSHOOT: Winter is Coming
Through step by step tutorials, THE TAB presents two dramatic beauty looks, perfect for elevating your ordinary makeup when the dark nights set in.
beauty
Cambridge
Tab
winter
(Both these looks just focus on the eyes and lips: make sure to apply your foundation/tinted moisturiser beforehand if using.)
LOOK 1: Dark eyes and lips
Wash over eyelids with a medium-brown eyeshadow, following on with a darker brown shade on the outer corners of the eyelid. Follow this by lining your eyes with a dark eyeshadow pencil or soft, thick, and smudge-able eyeliner pencil.
(For the lids, we used the Urban Decay Basics Palette in Naked 2 and Faint. The brush is a Real Techniques Shading Brush.
We then lined the lids with By Terry's Ombre Blackstar in Black Pearl.)
Add mascara to the top and bottom lashes. (We used Max Factor False Lash Effect in Black.)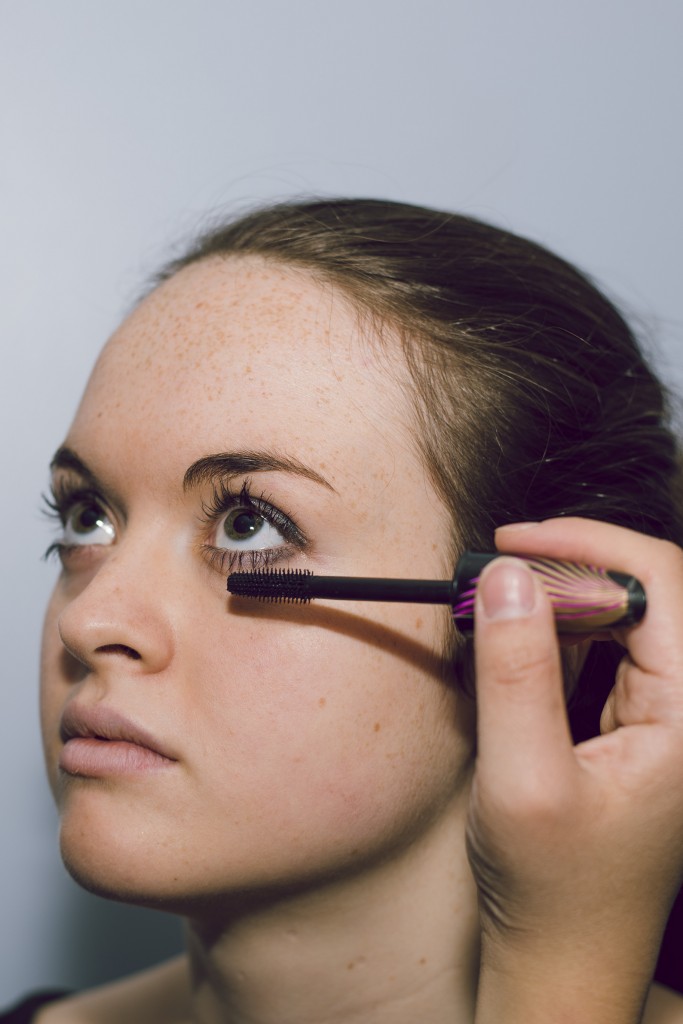 Apply a dark brown/purple lipstick to the lips. (We used Charlotte Tilbury's Matte Revolution lipstick in Birkin Brown.)
The finished look:
LOOK 2: Gold eyes and red lips
Wash over eyelids with a gold or rose gold glittery eyeshadow: the more pigmented the eyeshadow, the more effective the look! (We used a mix of the shade Fiery in MUA's Undress Me Too Eyeshadow Palette, topped up with Laura Mercier's Metallic Creme Eye Colour in Rose Gold, which you can apply with fingers.)
Add mascara to the top and bottom lashes. (We used Maybelline Wonder Curl Mascara in Black.)

Add a dark red lipstick to the lips. (We used MAC's Russian Red lipstick, followed by Nars' Satin Lip Pencil in Majella.)

The finished look:

Stylist and Director: Georgina Wong
Co-Director: Vicci Nelmes
Photographer: Aman Sahota
Models: Eloise Poulton and Nene Ch