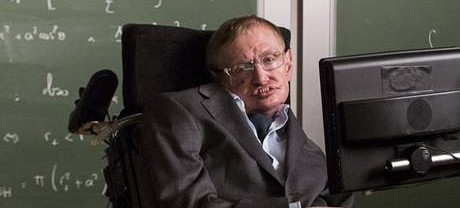 Cantabs in cinema
MICHAEL DALTON explores the movies featuring famous Cantabs who made it to the big screen
Alan Turing
Alastair Campbell
Benedict Cumberbatch
Cantab
Chariots of Fire
Charles Darwin
Christ's College
Creation
eddie redmayne
Gonville and Caius
Harold Abrahams
In the Loop
Keira Knightley
King's College
Peter Capaldi
stephen hawking
The Imitation Game
the theory of everything
The Imitation Game may well be the best film made about a Cantab to date.
Starring Benedict Cumberbatch and Keira Knightley, The Imitation Game tells the story of Alan Turing, a student and fellow at King's College.
Turing essentially invented the computer to help us end the Second World War and save millions of lives. His post-war reward was chemical castration on account of his homosexuality.
An important, shocking and yet inspirational story, The Imitation Game is a must-see and sure to be a big Oscar contender.
In the Loop
A tenuous one but let's face it, Malcolm Tucker is Alastair Campbell and therefore In The Loop is about the former Gonville and Caius student.
This film and this character will still go down as Peter Capaldi's crowning achievement to date, no matter how good his first series as The Doctor may have been.
Creation
Starring Paul Bettany, Creation tells the story of former Christ's student, Charles Darwin (He's the one on the ten pound note).
The film focuses on his struggles to write and finish The Origin of Species, a first edition of which resides in the Christ's College library. It isn't as entertaining as In The Loop or as good as The Imitation Game but…Darwin's kind of a big deal.
Chariots of Fire
Whilst many may know Chariots of Fire for the iconic opening scene shot in St. Andrews, the film's protagonist, Harold Abrahams, was a Cambridge University student.
Harold Abrahams was a student at Gonville and Caius from 1919 to 1923. He was President of the Athletics Club from 1922-23, as well as being a member of the University Liberal Club, the Gilbert and Sullivan Society, and the infamous Pitt Club.
With The Theory of Everything due for release in January, it will be interesting to see where it ranks amongst these films about illustrious former Cambridge students.
Expectations are high, and the Oscar race for Best Actor could well come down to a battle between two portrayals of former Cambridge students.
Cumberbatch vs. Redmayne, Turing vs. Hawking.