Football Cuppers: Jesus reveal their lineup for the final
We run through the Jesus team that will take to the Grange Road turf on Friday evening to battle it out for the biggest prize in college football.
Cuppers
final
football
grange road
jcfc
jesus college
Pembroke
pictures
player bios
Goalkeeper:
Joshua Gertner
This imposing figure stands strong between the Jesus sticks. Taking over as the Jesus number one this season hasn't been a difficult task for Josh. He loves his football so much that he once walked to Homerton and back on a Saturday morning because of the Sabbath.
Centre Back:
John Crawford
Captain Crawford was an unquestionable choice to lead the Jesus team this year despite his famous hatred for the football. His lanky limbs are the perfect tools to satisfy the age-old adage of 'if in doubt, boot it out'. He's also not afraid of putting in a crunching tackle if the need arises.
Danny McGrath
The sweaty, red-faced and socialist president of JCSU will be starting at the back alongside Crawford to provide the pace that is undoubtedly needed in a college defence. McGrath believes his experience dealing with the ruthless nature of college politics will enable him to deal with anything the Pembroke attack can throw at him.
Right Back:
Kwesi Peterson
Kwesi's first love is, unusually, not football, but instead mathematics. It remains to be seen whether he'll actually show up for the final on Friday night, as he doesn't want to be late for lectures on Saturday morning. When he does concentrate on his football he can be an explosive wing-back who loves a quick break into the opposition half.
Left Back:
Preye Crooks
Son of Garth. Does anything else need to be said? Jesus's resident promoter and Chris Jammer wannabe, Crooks is a dangerous left-back who will surely make the team of the week if he can bring one of his signature performances on Friday evening. The question on everyone's lips: will the ex-Spur's legend be making an appearance for the big game?
Centre Midfield:
Udi Gabbai
A Jesus institution, Udi is the very definition of a legend. The thirty-five year old is on his third PhD at Jesus, mainly because he wants to stay a Jesus long enough to enjoy cuppers success. Some say he once dated Miss Denmark 2011 and snuck into three consecutive Harrod's Christmas Parties. All we know for sure is that he lives to dominate the middle of the park.
Connor Emerton
Connor has successfully filled the large cavity left in midfield after the departure of Will Sheldon last year. The clammiest man ever to grace Grange Road, Cemerton will be hoping to showcase his immense footballing abilities at the principle of college sport. He loves heading more than anyone else in the squad.
Centre Attacking Midfield:
Andreas Gorm Müllertz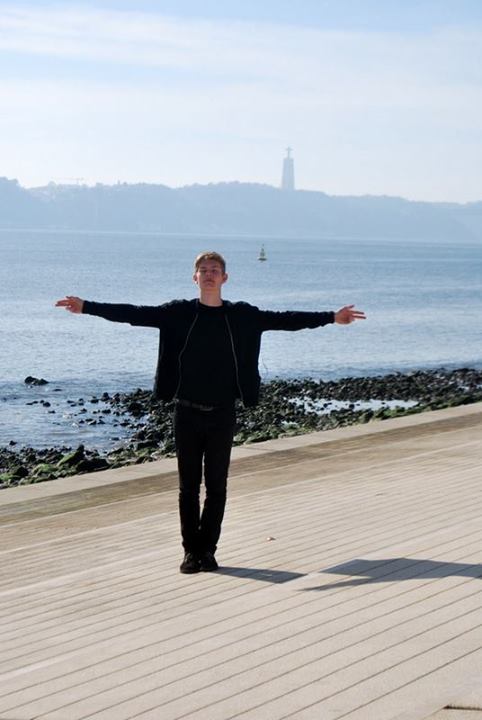 Andreas is the resident European militant with the Jesus squad. His training drills and fitness sessions are as terrifying as they are exhausting. Gorm's elusive sense of humour matches his quick feet and skilful play. Keen spectators might catch a rare smile on Andreas' face if he can pull any of his usual spectacular play.
Right Wing
Ritchie Ashmead
Fresher Ritchie has not exactly been an original member of Jesus College Football Club. He is, after all, the second ex-academy player to join Jesus in two years, although he is the first who can actually play football. The ex-Darlington player is also the second-best looking Geordie lawyer in the team. He has, however, been a revelation for Jesus this season with a series of unbelievable performances.
Left Wing
Tom O'Loughlin
Tom O is, by his own admission, a graduate who spends most of his time moving small amounts of liquid from one tube to another. As a northern grad it is doubtful that he has ever played a weekend match without a hangover. He is also a brilliant winger who loves to attempt the spectacular.
Striker
Jack Anderson
The Jesus front man has apparently scored quite a few this season although reports of this are yet to be confirmed. After being part of the squad that missed out last year Jack is determined to ensure that Jesus don't leave Grange road empty handed again.
Substitutes:
Harry Roocroft
Number 99 Roocroft has a tame and friendly nature both on and off the pitch. Unlikely to ever raise his voice on the field, Roocroft could be accused of not being loud enough when fouled. After scoring in last year's final Roocroft will be desperate for another opportunity to light up Grange Road.
Niall Purcell
Last year's captain Purcell is the kind of player who can really get a crowd excited. Very unlucky to not be start, Niall is capable of pulling off elusive runs down the wing; he is the perfect attacking substitute.
Geordie Marriner
American Geordie is hoping to come on at quarter-back for Jesus in this final, despite usually playing as a wide-receiver. This Brad Evans wannabe is a seriously good defensive player with strength and pace in equal measure.
James Douglass
Centre-back Douglass is a warrior at the back. Capable of heading the ball from the edge of the box to the half-way line, James hates the ball almost as much as Captain Crawford. Another player who could prove to be a game-changing substitute.
Edmund Robinson
No one really knows how Ed has made the team for the final. There are some suspicions that the rugby and football team sheets were mixed up when Crawford was picking his team. Robinson is an unbelievably competitive sportsman who could make a difference almost anywhere on the pitch. Except as a striker.
The final will kickoff at 7pm this evening (Friday) at the University Rugby ground on Grange Road, it should be a great atmosphere!