Dandyman
Beautiful men, beautiful clothes. What more could you want from this term's final shoot?
This week we got three hunky men together and explored modern interpretations of The Suit.
A massive thank you to Giulio Fashion who lent us these gorgeous designer pieces. Be sure to stop by the shop on King Street when looking for those May Week essentials.
And don't forget to check out the backstage video by Hunter Allen below.
Rob is wearing: Suit & Shirt Vivienne Westwood, Shoes Dolce & Gabbana
Chris is wearing: Suit Paul Smith, Shirt Vivienne Westwood
Oriyan is wearing: All Dolce & Gabbana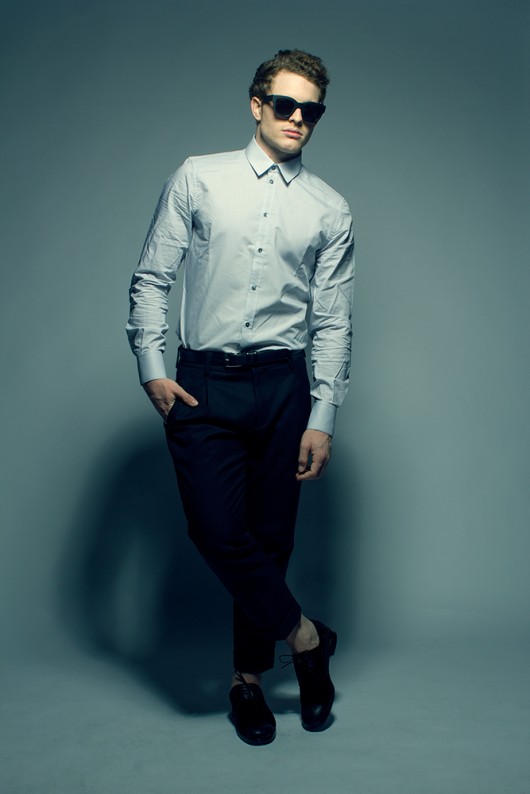 Oriyan is wearing: Shirt, Trousers & Shoes Dolce & Gabbana, Sunglasses Acne, Belt Paul Smith
Chris is wearing: Shirt Kris Van Assche
Oriyan is wearing: Shirt Acne
Rob is wearing: Jacket Dolce & Gabbana, Trousers Acne, Top Lumen et Umbra
Chris is wearing: Shirt Kris Van Assche, Coat Valentino
Oriyan is wearing: All Kris Van Assche
Chris is wearing: Shirt Kris Van Assche, Bow tie Stylist's own
Rob is wearing: Scarf Lost and Found
Chris is wearing: Coat Valentino, Shirt Kris Van Assche, Trousers Dolce & Gabbana, Sneakers Giuseppe Zanotti
Styling and Art Direction: Ioana Ivan & Joey Akubeze
Photography: Stephen Allwright
Models: Rob Jefferies, Chris Jammer & Oriyan Prizant
Video: Hunter Allen
[iframe width="560″ height="315″ src="//www.youtube.com/embed/6DfVH6eK80c" frameborder="0″ allowfullscreen][/iframe]