Avant-Garde
Tab Fashion makeup guru Fortunate Frizell takes a look at a vivid new trend in eye makeup.
colour
dior
eyeshadow
makeup
spring 2013
Tab
tab fashion
The 80's are back! At least in the world of makeup, where it is now glamorous to exhibit highly pigmented eye shadows, and sophisticated Swarovski crystal embellishments to create the perfect designer eye.
It's the season to be bold, and it requires you to retire your neutral makeup shades in favour of bright and dramatic eye shadows. Simpy hiding those uncomfortable spots or enhancing your complexion is no longer enough to convey beauty. You should highlight your features, not conceal them!
For those in need of inspiration, Dior exhibited 'techno butterflies' for the Spring 2013 Paris Fashion Week. The multicolour spectacle saw the eyes layered with richly pigmented and texturised eye shadows in many different hues, with Swarovski crystals lining each look. Black mascara also subtly defined the upper lash lines as the lips were left bare. In keeping the rest of the face simple, Dior has definitively outlined this season's trend: it is all about textures that enhance the shapes and shades of the eyes.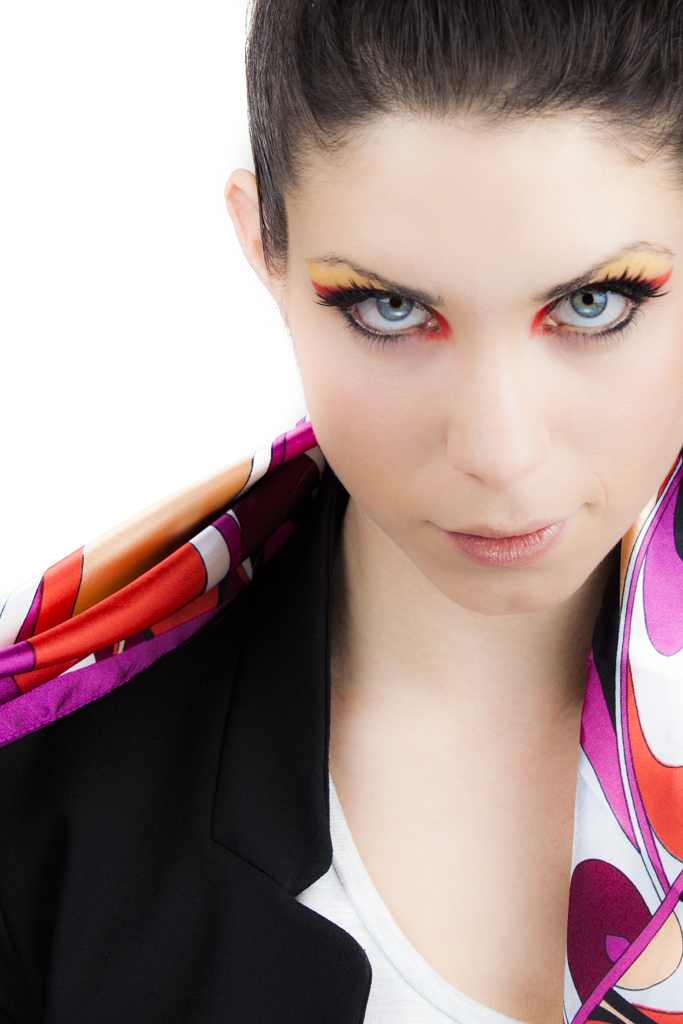 If you are eager to try this trend but are uneasy when using loud colours, Rhiannon recommends lining the eye with a bright eyeliner that attracts the light, whilst keeping the rest of the face fresh and nude.
To recreate this look, we've suggested some recession and student friendly products:
Face (on both models)
Primer – a Gosh primer was used a base to prolong the wear of the foundation. 
Foundation  – YSL liquid foundation and Bourjois liquid foundation.
Powder – a translucent face powder was used to give a matte luminous finish to the skin.
Eyes
For applying eye shadows to eyelids, Rhiannon recommends investing in a blending brush or a tapered brush that will enable you to contour and blend successfully without creasing the shadows.
Rhiannon used Collection 2000 eye shadow pallets to achieve a peacock look on the eyes on both models. On Steph she used purple colours to contour the brow bones, whilst the eyelids were lined with a light green shimmery eye shadow to define her blue eyes. On Tess, Rhiannon used a Gosh triple colour palette with green shades to complement the model's eyes. Yellow colours were also used to contour the brown tones for a hint of colour.
Makeup: Rhiannon Morrell
Hair: Caitlin Morrell
Models: Steph Aspin & Tess
Photography: Nick Rutter