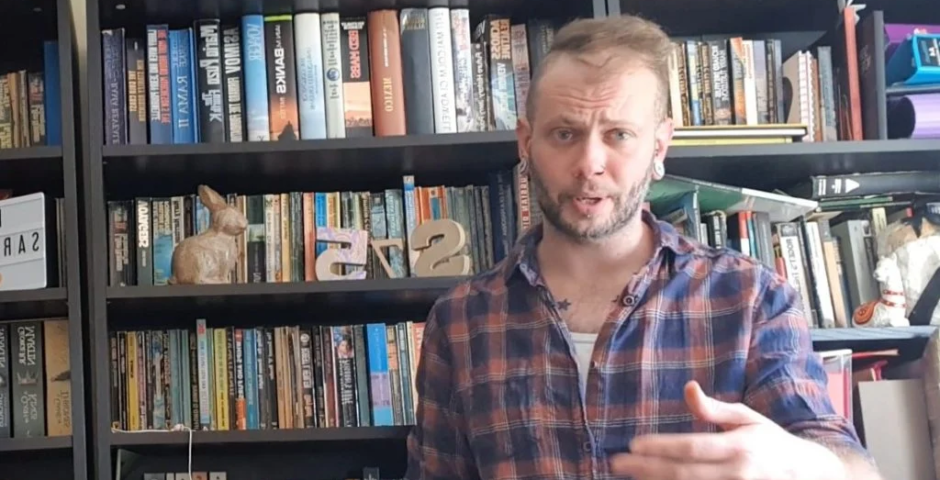 Bristol students launch campaign to re-hire academic let go from temporary contract
'We genuinely do not believe that there is a better lecturer or personal tutor or friend than he'
160 past, current, and future students from the Theatre Department have signed an open letter to Bristol Uni pleading for the rehiring of 'exceptional' teacher, Peter Peasey.
This letter comes after the university informed Mr Peasey and Theatre students that his two year fixed-term contract would not be renewed for the next academic year, having taught in the Theatre department for six years.
Mr Peasey said that he is "humbled by their appreciation, their strength of feeling and their endorsement of my work", and stressed that he took on the role "with my full awareness that it would eventually come to a close".
'Peter's irreplaceable nature is mostly down to the exceptional support he offers students and staff'
The letter, penned by Theatre and English student Alice Sutton, said Mr Peasey is: "easily the most effective lecturer and seminar leader.
"Though other lecturers are informative, none are as thorough or engaging as he is."
They say that his loss from the department "will cause not only sadness, but significant deterioration in the quality of the student experience".
(Above: Peter Peasey bottom row, third from the right, at the 2018 Teaching Awards, where he won the "Students' Award for Outstanding Teaching by a Postgraduate Student")
'Peter genuinely helped me out of the darkest times of my life last year…'
Students shared their own personal experiences of Peter's kindness, including someone who Peter helped while having a "full on breakdown", and continuously checked in afterwards.
Students say that they "not only want but need him to stay in order to feel hopeful about our academic and mental stability, and that of those in the years below us."
The students wrote that they are not speaking "for dramatic or theatrical effect", but because "He truly embodies everything that is wonderful about Theatre at Bristol, and it would be an immeasurable loss to the students, staff, and to [the university], to see him go."
In a statement to The Bristol Tab, Peasey said: "I am humbled by their appreciation, their strength of feeling and their endorsement of my work.
"It means everything to me to know that they think that I have done and do my job well."
In light of recent UCU industrial action, Peasy said described the use of fixed term contracts as a "prolific practice" but also said: "I do not feel my treatment has been any different from the thousands of other, short-term, fixed-term and fractionally contracted teaching staff that exist within the university and HE sector".
He notes the progress Bristol Uni has made in this regard, saying he is "appreciative of their leading the way in challenging this trend."
"All university students deserve the very best teaching and support on offer, and I am so thrilled to think that the theatre and performance students see me as a part of such an offer."
You can read the full open letter to the University here.
Related stories recommended by this writer:
• 'Universities need to do better': New documentary explores well-being support of BME students at Bristol
• Pay cut means Hugh Brady loses initial £20k of £300k salary
• Bristol students can now sign up to support care leavers and estranged students