10 things every UoB student should do before they graduate
A bucket list for your time at Brum
Birmingham, the UK's second biggest city. Yet, it's easy as students to find ourselves spending the majority of time in Selly undertaking the same mundane routine. Why not switch-it-up and ensure that by the time your UoB journey is over, you've ticked off some iconic activities Brum has to offer?
For those in their third year, if, like me, you've had your three years derailed by strikes and Covid, this collection of excursions will help you maximise your last few months here. If you're a fresher, don't leave seeing the city to the last minute! Circuit laundry can wait! Get on out there!
Some of these suggestions are a bit spenny, others just require a can-do attitude. All of them, though, will provide you with lasting memories of your time at Birmingham.
Take advantage of Brum's many concert venues

The O2 Academy, Arena Birmingham, and Resorts World Birmingham are just a few examples of concert venues available to Brum students. Each offering a variety of entertainment from Justin Bieber to Dave to Martin Kemp's Ultimate DJ set… Regardless of what floats your boat, this is a sick way to spend an evening.
Serve them looks
This may seem lowkey cringe but trust me, it's actually fun. Get your friends involved for a mini photo shoot. Whether you want to capture Green Heart in the sunshine, or the spectacular illuminated clock face of Old Joe at night, accumulating a collection of campus photographs is a wholesome activity perfect for creating memories.
Us, sophisticated?
Brum actually has some pretty nice restaurants, including five Michelin-starred restaurants, the most outside of London. Although lacking its own Michelin star, Tattu is a fine example of somewhere particularly stunning. This is definitely one of the pricier suggestions, but they give you a fancy sparkler at the end of the meal which, of course, makes all the money spent worthwhile… Tattu is the ideal location if you're looking to celebrate.
Go VOI-ing around Brum
Go crazy and live a little. Fancy feeling the rush of the wind in your hair as you speed through Selly? It's time to romanticise your life and go scootering around Brum. There's many designated pathways for the electric scooters and, if you park them in certain areas, you can get money off your journey too. Why not take advantage of this Boris bike upgrade and enjoy a quirky mode of transport?
Overpriced merch is a must
If you don't own some UoB merch, do you even go to UoB?  Keep your stash and in fifty years time you'll have your very own time-capsule of vintage Birmingham paraphernalia that might actually be worth something. To assemble your collection of future artefacts, head down to the Unique store in University Centre for some "competitively priced" yet practical pieces.
Get those views
Winterbourne Gardens located next to the Business School is actually owned by the uni. This means all UoB students get free access to the property, provided you show your UoB ID.  It's a lovely place, with greenhouses full of interesting plants, a river, woodland, and a beautiful tearoom too. Ideal if you fancy a break from your uni day and want to do something a bit different.
Fab night
It wouldn't even be a UoB bucket list if our school disco-esque club night, Fab 'N' Fresh wasn't included. First years, I get you may be tempted by Broad Street, but listen up – Pryzm is NOT the best club in Brum. There are many better nights out available, Fab being one of them.
Library all nighter
It's all about drive and it's all about power. If you want to adopt this mantra in your life then an all nighter is essential, and hopefully you'll actually be able to get some work done rather than spending more time taking "breaks". Remember, the Selly Express is back up and running, so should you decide you can't hack an all-nighter, then a safe and free way to get home is available.
A visit to Selly's finest chicken shops
Heart eyes for these food icons. Whilst there is a contested debate surrounding the best shop to visit, I think we can all agree that visiting at least one of these chicken shops is an absolute must for any UoB student. After all, Selly does have the most takeaways per square mile of any area in the UK. The circumstances in which you decide to eat here is entirely up to you – if late night drunken scran's what you need, these guys will provide it.  If you fancy going for your student version of a Sunday lunch, then you do you (bit concerned if you actually do this).
A walk along Brum's finest canals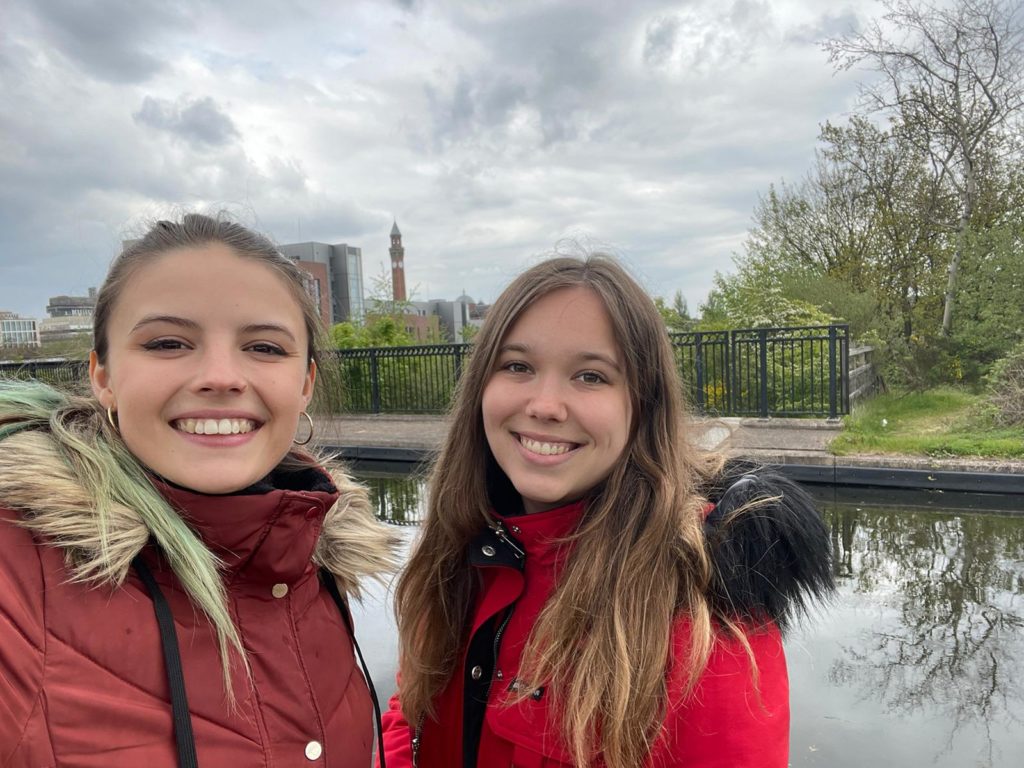 Brum is known for its canals, so make sure you've experienced a scenic walk along these paths. When uni seems to be getting a bit much, taking a stroll along Birmingham's waterways can provide a well-needed hour of peace. If you join the canal from anywhere on campus or Selly, you'll eventually end up at the Mailbox in central Birmingham, another must-see area of the city.
Related Stories recommended by this writer:
• The world's biggest Greggs is coming to Birmingham Primark this weekend
• Applications now open for Birmingham's most eligible bachelors and bachelorettes
• Here are all the reactions to Birmingham's loss on University Challenge