Here's how to recreate your favourite Brum nights out at home
Begin your training for June 21
Although the end is now in sight (we hope), we're sure everyone is still desperately missing a wild night out in Brum.
Socially-distanced drinks just don't quite hit the same as the sweaty, crowded pool of drunken students on the dancefloor, unfortunately.
So, we've come up with different ways you can create your favourite Brum nights out from home.
Rosie's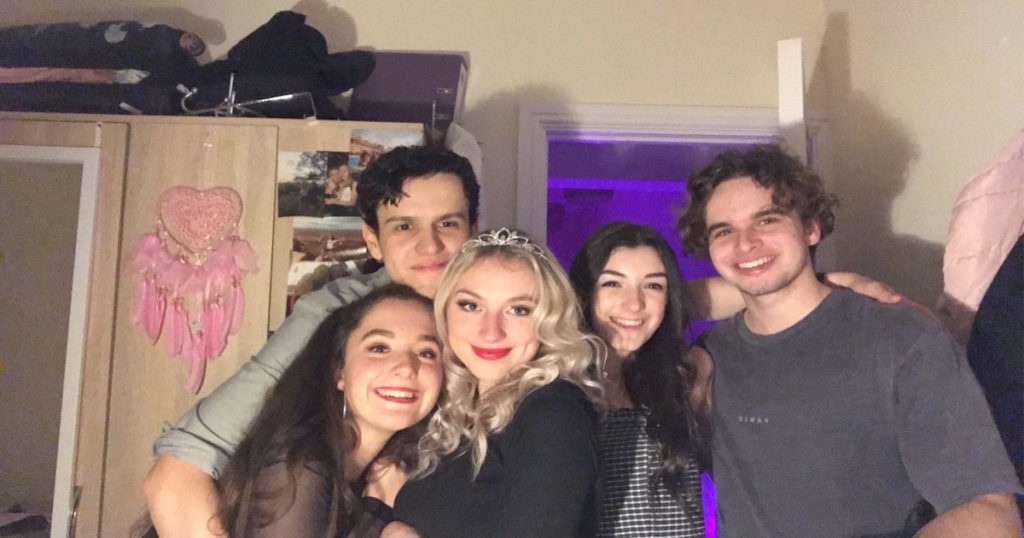 Strobe, strobe and more strobe. Pull up the 10-hour flashing lights video on YouTube, throw on a Florence and the Machine techno remix and you have yourself the main room of Rosie's.
If you want to re-create the retro room, it is of the upmost importance for your designated DJ to dress up as a human cheese. Bonus points if you can source glittery cowboy hats and guitar inflatables.
Requirements: Year six disco vibes.
Players

For a throwback to first year, recreate a good old night at Stues. Allocate an aggressive security guard to man the stairs and create a playlist ranging from Drake to S Club 7 and you'll hardly notice the difference.
You may even wish to make it a Spice Girls themed night, and then proceed to not put a single Spice Girls song on the playlist. This will be sure to create an authentic experience.
We don't recommend the jumbo sparklers though, this may just be a bit of a safety hazard.
Requirements: Random chicken nuggets to throw around at 1 am.
Soul Jam
Easily the best night out in Brum.
Grab your favourite pair of flares (crucial) and enjoy not having to wait in the freezing, endless queues, facing the intimidating sniffer dogs, or paying for the Uber ride to Digbeth and back. Decorate your living room with never-ending plastic ivy and you've nailed the aesthetic.
Requirements: homemade disco ball, endless Aretha Franklin
Tektu

Grab your crop tops and your flares and create as much sensory overload as possible.
It may be hard to recreate the intense rave vibes of Tektu with just your small group of housemates, but some techno music and strobe videos are bound to do the trick. You may even wish to pop out the back door for a quick chat in the smoker's area (AKA your back garden, extra points if you put a Portaloo out there).
Requirements: bucket hat and retro glasses
Fab
Last but not least, Fab *moment of silence*.
Perhaps the most challenging task of all is transforming your house into anything that resembles the Guild. Make the dance floor as far away from the toilets as humanly possible, though, and you're half-way there.
Requirements: ALL the VKs.
Related stories recommended by this writer:
• To all the boys of UoB, here are the UoB girls' biggest ticks
• Only six cases of coronavirus in Selly Oak: It's time to stop blaming students
• UoB launches a £2.2 million research project to improve the treatment of long covid