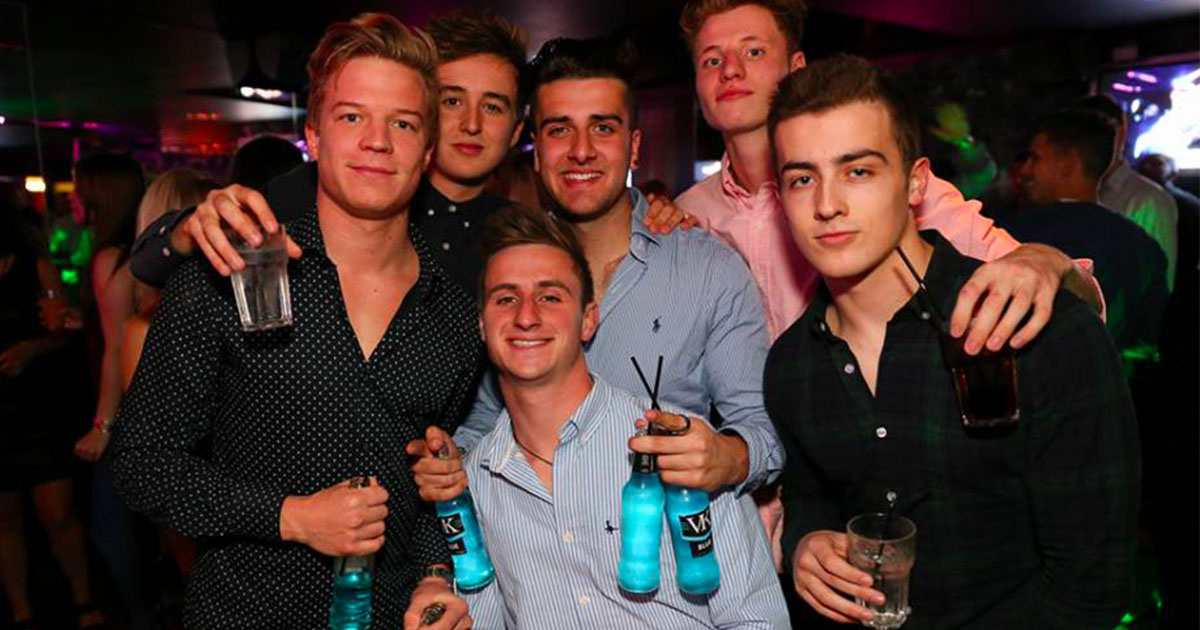 Why Minted at Mechu is actually the best night in Brum
Don't listen to the haters
As many of you are aware, Mechu has just been voted Birmingham's worst nightclub. This is not just terrible news – but also completely inaccurate. Cue the list of reasons which justifies why actually it really isn't as bad as you may think.
It's actually not expensive, at all
"Mechu is way too expensive", "drinks prices are ridiculous" and "I can't afford to buy a drink at Mechu" are three common (and wrong) phrases you'll hear when people talk about Mechu. Mechu itself is an expensive club, but on Thursday nights we have Minted at Mechu, a specific student night with specific student prices, just like any other student night you'll go to. You pay no more than you would elsewhere to get into the club, and if it's your birthday you don't pay at all! Cab ride is the same as it would be to Players, Snobs or even Ouse, so you can't complain there. Let me first bust some common misconceptions when it comes to Minted at Mechu's drinks prices:
Bottled Beer – £1.75
Alcopops – £1.75 (compared to FAB's £2.75 VKs)
Double Vodka & Mixer – £2.50 (IN FAB YOU PAY £4+!)
Jagerbombs – 4 for £10 (same price you would pay elsewhere)
So the next time you're complaining about why you can't afford a drink in Mechu, think about why you're saying you can afford a drink in FAB.
It plays bangers all night long
With great DJs upstairs and down, Minted at Mechu presents you with the finest house music you'll hear on a standard night out. Mixed in with a bit of RnB, there's something there to suit everyone, and it gets you up and dancing. None of these "Justin Bieber takeover" nights to make you want to go home early, wishing you'd never spent the fiver on the ticket. Mechu's music will keep you there until the very end.
You can get smashed in style
"Mechu is so dressy", SO WHAT? It's the one night out in Brum that means you're actually allowed to dress up, why wouldn't you want to? Girls, you don't like heels? So what? Who's telling you you need to wear heels? Don your best pair of chelsea boots, a nice top and skirt and you're sorted. No one's making you go out in a ballgown. Similarly for you lads, it's the one night of the week you're justifiably allowed to wear a shirt and not get slated for it, whilst still getting absolutely hammered on cheap student priced drinks. What's not to like?
It's a unique experience
Stuesdays, Snobs, Electric, Popworld: it's the same night out, over and over, again and again. Who wants to do the same night out 4 times a week? No one. Whilst you still get cheap drinks and cheap taxis there, you get to dress up nicely, enjoy a free birthday table with your mates and party the night through, knowing that you've done something different with your week for once. Variety is the spice of life, my friends.
If you have a birthday there, you're guaranteed a sick night
If it's your birthday, Minted at Mechu is the place to go. Free entry for the birthday person, bring 25+ mates and you'll get a free table/booth area with a bottle of Russian Standard vodka and mixers, all for free (just ask one of the promotion team for more details). Whilst everyone else will have to pay their £5 entry as standard, it's essentially a free night out for you and your mates when you get there. No other club offers the same experience that Minted at Mechu do for your birthday, and that's something different, that poor students like myself absolutely love.
It's completely student run
The night is run completely by students at the Univeristy of Birmingham, who, funnily enough, know what students want, and have therefore, over the years, listened to what you want and acted on it. You wanted cheaper drinks prices, we gave you them. You wanted massive birthday bookings, we gave you them. You wanted Jamie Laing there last year, we gave you him. Having a night run completely by students means what you're getting is what you want.
While it's easy to hate on Mechu, there are actually many reasons why you should love it, and each week sees hundreds of clubbers flooding to the doors ready for another Thursday night, showing why Minted at Mechu has remained a strong brand despite this. So next time, before you slate off how expensive it is to go to there, or how you have to wear heels and really can't be bothered, consider this article, and consider again your opinion of Minted at Mechu.