Everyone you'll end up seeing in the PEC when you're a red-faced, sweaty mess
If I see another one of my first year pulls I'm cancelling my membership
Going to the gym is a chore in itself, but what makes it even worse are the people that are ALWAYS there. These are people that you don't want to see at the best of times, let alone when you're red faced and drenched in your own sweat because you made that trip to the gym you promised yourself you would make weeks ago.
1. The insta stalker
The Instagram follower who always likes your posts but has never spoken to you before. Or, and this is much worse, the person you follow whose photos you never fail to like even though you haven't uttered a single syllable to them before, they were just in that one class with you last year and you really liked their shoes…
2. Last week's pull
*Internal Screaming*
Great. Just what you need right now. All you want to do is some stretches on the mats to cool down and there's the guy you pulled…last week? Last month? Oh well, it doesn't even matter. He should have known better than to not text you the next day though, and oh doesn't he know it.
3. The girl you met in Limelight toilets that knows your life story
She's the girl you have bumped into every other night out so far this year and still don't remember the name of. What's worse is she remembers the name of your friend's boyfriend who you were complaining about because she's so lovely and you, in your drunken state, just couldn't help yourself.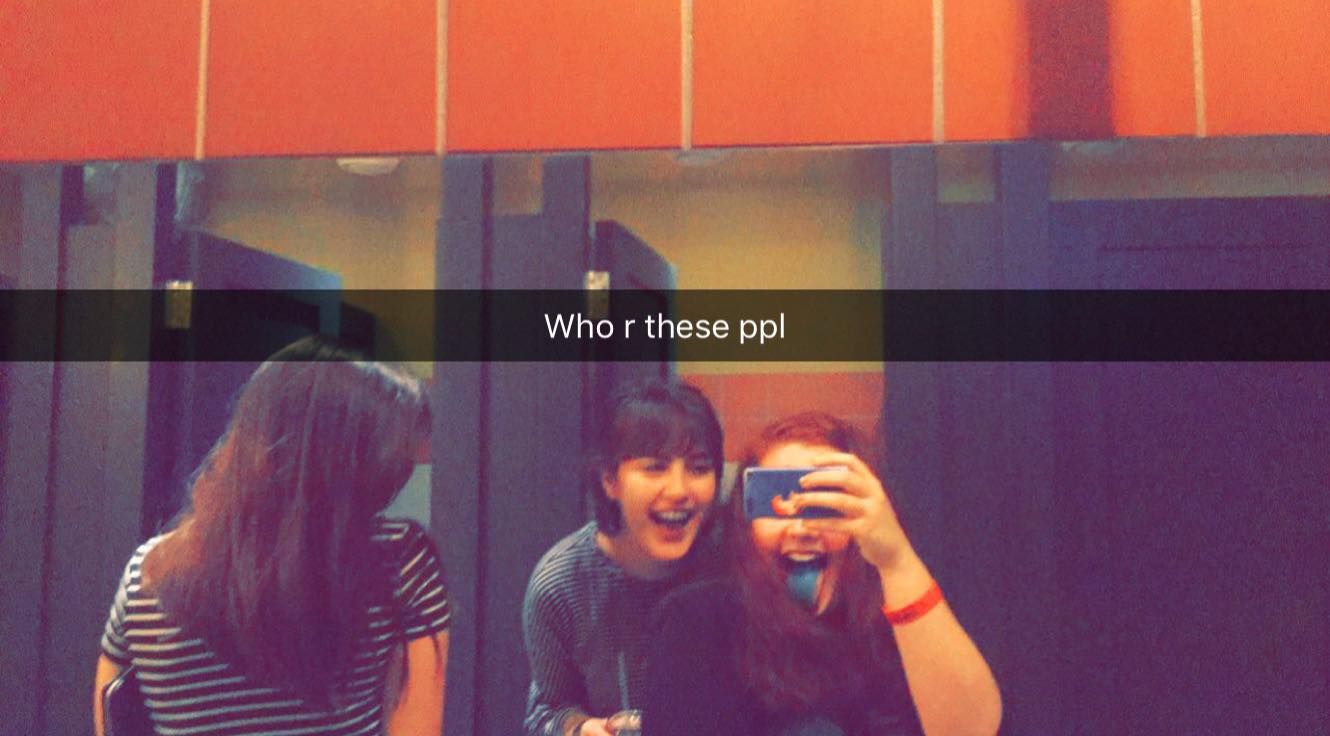 4. The MAC model who never sweats
Please, teach me your ways. I beg of you.
That girl. You know, the one with perfect brows and hair slicked back in a ponytail yet somehow doesn't look like a goblin. How is it that she has been on the cross trainer forever and still looks flawless?
5. The Ex-Best Friend
Oh wow, look who just walked in. That girl you were besties with in high school who can't even look at you anymore? It doesn't look like bumping into her in the gym is going to smooth things over between you two, hardly going to start catching up on the last few years while lifting weights. Shame. Oh well, no love lost there, what even is her problem anyway?
6. The hot PhD student
Marry me?
Remember that attractive PhD student that took some of your tutorials last year? Yeah, apparently he goes to the PEC too… Fantastic. Now you can embarrass yourself in more ways than completely misinterpreting his questions and only making vague comments because you never did the reading (which he could totally tell btw).
7. The drunk snapchatter
"heyyy u up"
Well, at least you know this other guy won't bother you. He only has the nerve to strike up a conversation when he's drunk at 3am and attempts to take advantage of Snapchat's disappearing messages and screenshot notifications. Well played but no thank you.
8. The hot stranger you never talk to
They're on your course and seem to be everywhere you go. You've never actually spoken to each other before, you just make really awkward, surprised eye contact for a couple of seconds as if to say "oh, hello again" before you both turn away. Is there anywhere you won't run into them?
9. Your bestie's BF
Speak of the devil, it's the man himself! Like you don't see enough of this dude hanging around your friend. All. The. Time. Clearly he doesn't understand the concept of boundaries. At least there's no way he can make you feel like a third wheel at the gym…right?
10. The Freshers' Week Acquaintance
That girl, a friend of a friend, who was at your flat one time in first year for pres and you've had her on Snapchat ever since. Are you supposed to smile? Wave? Mouth "hi" awkwardly across the room? Just play it cool and ignore her? Flee in the other direction? Help a girl out here.
11. The One That Got Away
Damn boy, you a snaaack
And last but by no means least: the guy you dated for a month or two last year. Oh the irony. Unfortunately romance never blossomed for the two of you but, just as you're getting ready to leave and looking the grossest you have so far, he walks in looking hot af, breaking your heart all over again.
I have found I much prefer to go for a run down by the river than risk running into anyway with a glistening tomato face but, if it's raining, you might prefer to try out a different gym. Or, if exercise isn't what you fancy after all, you could head to the library for an extra hour instead and get started on those essays you've been procrastinating from doing or, and this would be my personal favourite, you could go home, order pizza, crawl into bed and stick on Netflix. After all, thinking about everyone you could bump into is draining, you've earned yourself a break. CHEERS!