Ranked: The shows which spent the longest at number one on Netflix this year
The highest was there for nearly a month straight!
2020 has been a wild year to say the least. Netflix this year has been a pretty insane ride too – it was just this year we were introduced to Joe Exotic and never forget that Jessica is 34 and Mark is 24. As well as a whole catalogue of amazing shows, it was this year that Netflix rolled out its Top 10 list worldwide, and the following shows managed to stay at number one for the longest.
The Top 10 list was added so you can see the most popular titles in your country. It changes daily, and shows you in a simple ranking what everyone is watching – with number one being the most watched on that day. From our favourite true crime series', to crazy competition series and horrors – they've all been up there. Here's a full rank of shows which spent the longest at number one, worldwide, on Netflix this year.
10. Dead To Me – 10 consecutive days
In tenth, having spent 10 days at number one, is season two of Dead To Me. We were graced with even more Jen and Judy content in May this year, and a third season is still to come.
9. The Haunting Of Bly Manor – 11 consecutive days
The second in The Haunting horror series anthology, The Haunting Of Bly Manor, was released in October. For 11 days it was at number one as we all fell in love with Victoria Pedretti all over again and sat spotting ghosts.
8. Floor Is Lava – 12 consecutive days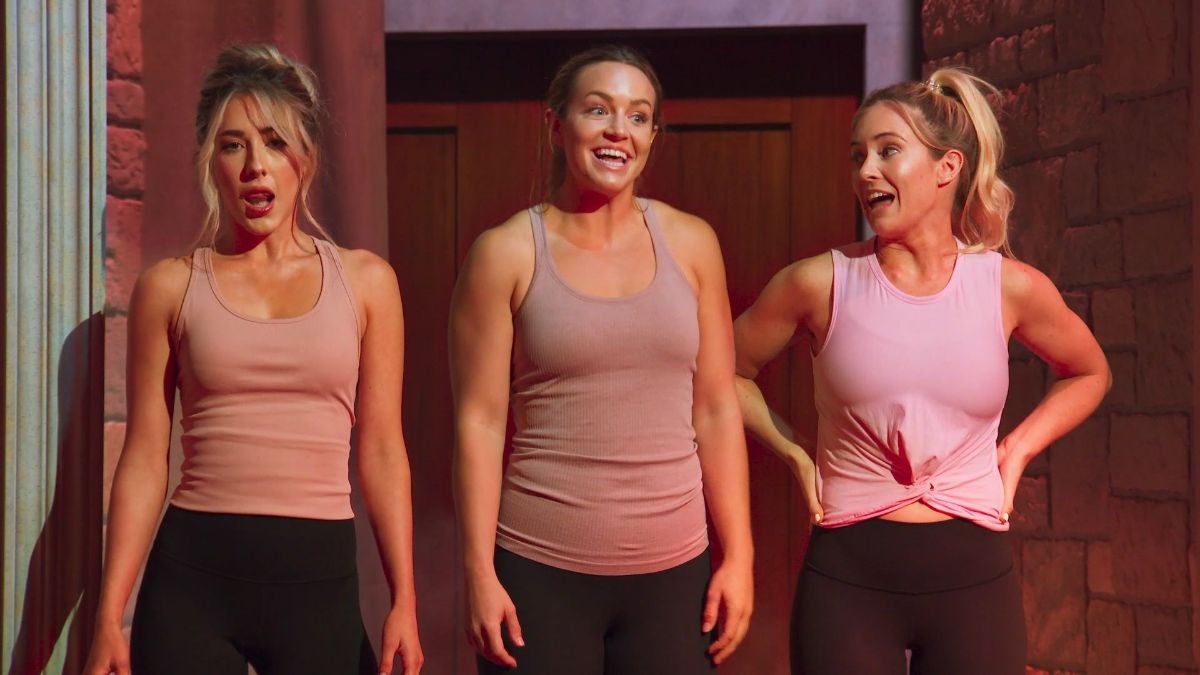 Floor Is Lava was one of the most bizarre shows Netflix has ever released. For some reason (I say that, like I wasn't completely glued to it), for 12 days people jumping on furniture and trying not to fall in lava was the top thing we were all watching. 2020 never fails to amaze me.
7. Away – 12 consecutive days
Up next, also having stayed at number one in the Netflix Top 10 list for 12 days, is sci-fi series Away. Despite performing well, the series was cancelled after one season.
6. Unsolved Mysteries – 12 consecutive days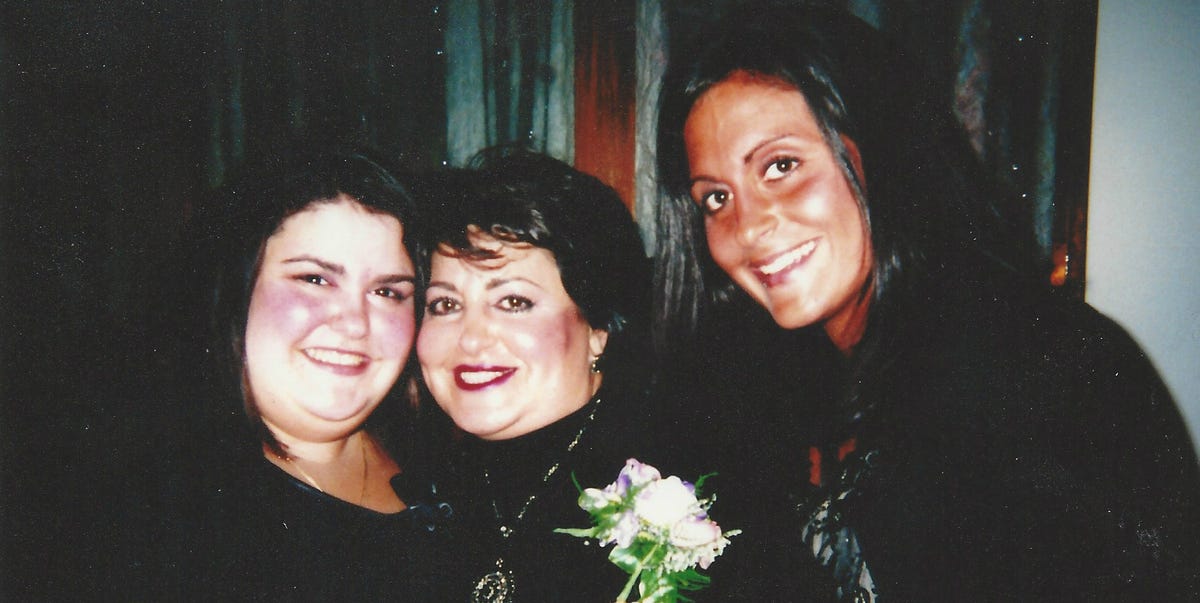 You can't watch one episode of Unsolved Mysteries and then switch off, so there's no surprise that volume two of the cold case true crime series was at number one for 12 days. Since the show, there have been a number of "good and significant" tips about the cases sent into the website and Netflix.
5. 13 Reasons Why – 14 consecutive days
13 Reasons Why has had its fair share on controversy over the years. But it seems like a lot of us tuned in to give the show its final hoorah as the fourth, and last, season stayed at number one on Netflix for exactly two weeks.
4. The Umbrella Academy – 15 consecutive days
In July we were finally given season two of The Umbrella Academy, and the dose of Klaus we were all desperate for. The series was at number one for 15 days.
3. Ratched – 16 consecutive days
At this point, Ryan Murphy can do no wrong with his whacky and strange shows. Ratched proved just that, which is no surprise seeing as it starred Sarah Paulson as Nurse Mildred Ratched herself. It stayed at number one for 16 days.
2. The Queen's Gambit – 22 consecutive days
Who knew that in 2020 we'd all become obsessed with chess? The Queen's Gambit did just that, and stayed at number one for a huge 22 days before being knocked off by The Crown.
1. Tiger King – 27 consecutive days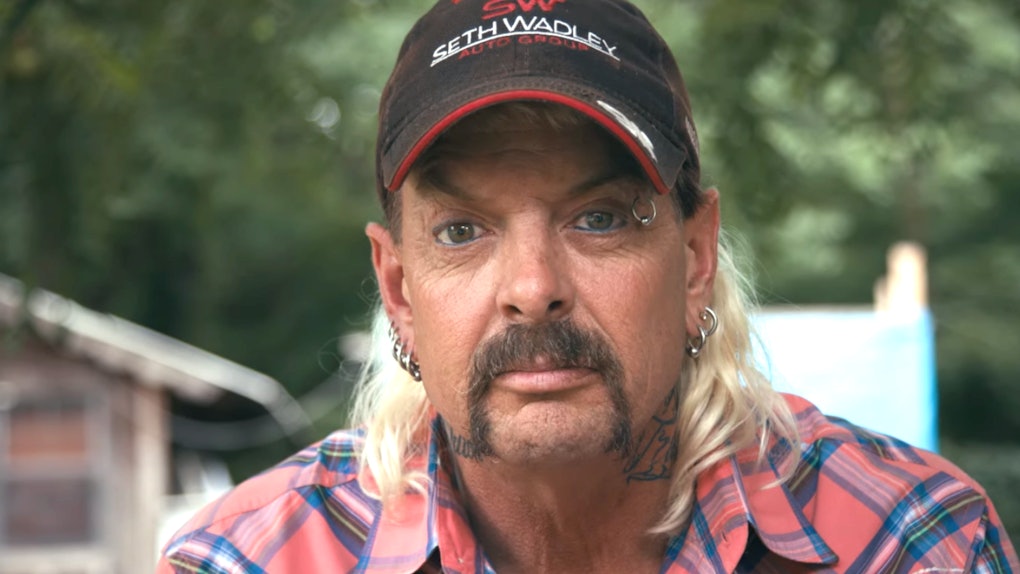 Sometimes I try and imagine a world where we don't know who Joe Exotic or Carole Baskin are, and I actually can't begin to get over how wild the entire saga is. Isn't it mad to think that a year ago we were none the wiser? Now I eat, sleep and BREATHE Tiger King. Carole Baskin, killed her husband, whacked him will play at my wedding and half of my family are getting Joe Exotic merch for Christmas. The true crime documentary series, which was more like a crazy soap opera, spent basically a month at number one on the Netflix Top 10 list this year.
For all the latest Netflix news, drops and memes like The Holy Church of Netflix on Facebook. 
Related stories recommended by this writer:
• Ranked: These are officially the most watched series and films on Netflix ever
• You can only say you've completed Netflix if you score 11/13 in this quiz
• Ranked: The best Netflix Originals series, according to Rotten Tomatoes