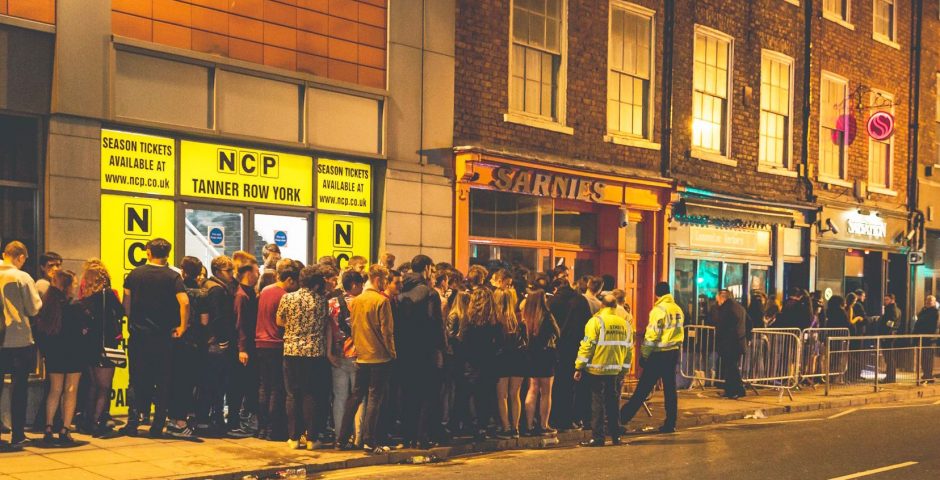 Plans have now been submitted to turn Salvos into a restaurant and flats
I'm not crying, you're crying
Club Salvation's owners have now submitted plans to turn the building into flats and a restaurant.
This comes after plans were initially announced three weeks ago to convert the building that currently houses Salvos.
Salvos' owners have insisted on social media that the club will not be closing down.
A spokesperson for the club said: "It's possible that, at some point in the future, we could find ourselves unsupported by our surroundings and if that should happen, we may need to find a new home for Salvation and create something more appropriate in the existing building.
"For the foreseeable future, Salvation will continue to deliver them at its home in George Hudson Street. The planning application we are submitting is just one future possibility."
When the plans were initially announced, Salvos wrote a Facebook post in response to the reaction, saying:
"We think that at some point in the next five years or so it's going to get a bit posh around here, and when it does Salvos may be better off somewhere else. Until then…party on."
Aidan Duffy, the York student who organised the human chain around the club, told The Tab: "The positivity shown since the creation of the #SaveOurSalvos event has been simply incredible.
"Unfortunately it seems like this time big business is overlooking the little people once again. It is our duty that through our memories, the Club Salvation we know will live on in our hearts."
https://www.instagram.com/p/Bi4Mr0SH1Ug
The application submitted to York City Council states: "As the building sits now it is an eyesore and harms the surrounding buildings that maintain their detailing and identity from the 19th century.
"Also, removing the nightclub use will improve the area by creating a restaurant with an active frontage and strong sense of presence at street level for both residents and visitors to the City of York. The site will provide much needed quality accommodation and employment."
In addition, the application also says the basement and ground floors of the building would be used as shops and a restaurant, with the four floors above converted into 19 flats. There would be two new floors installed on the building while the corner entrance would be kept as an entrance to the restaurant.
It remains to be seen what will ultimately happen to Salvos and where it will relocate to.