Why Leamington should be the new capital of the UK
A lot changed in 2016, and in this new era we're seeing some dramatic shifts. London, take a seat, it's time for Leam to take the mic.
The transport is actually great
Yeah TfL might have an app with nearby bus stops, exact bus routes and live bus times, but some U1 buses have little USB chargers so you can plug your phone in. What's the point in turning up to a lecture on time if your phone doesn't have enough charge to look at Facebook memes the whole way through it?
And then there's the added rush hour excitement, almost like a fun game of musical chairs. Stagecoach have designed their timetables so there's just a few less bus spaces available than actual students travelling to the university. What's more, we don't have to deal with tube and train strikes here.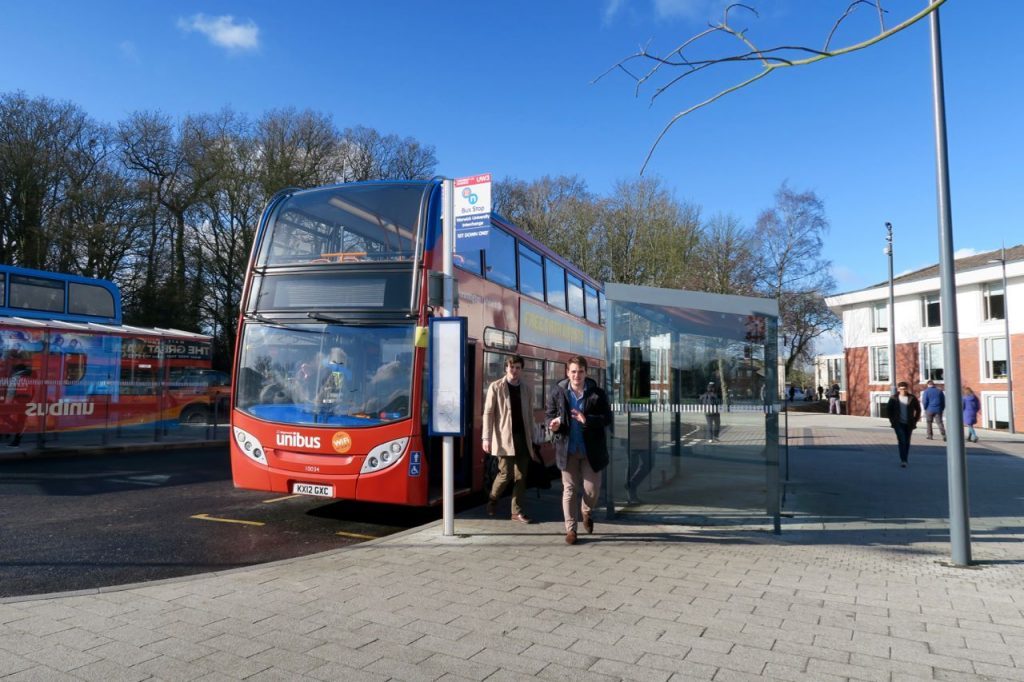 We do politics better than Westminster
The politics in Leamington is far richer than the serious, suit-wearing, research-doing, backing-up-with-actual-facts London politics. In Leam, you get political updates straight from the horses mouth, the horse being a PAIS student on ket.
And here we're like totally all about living off the Government grants and loans. What do you mean a drain on society? No man, it's like, a protest against the system. Or something, #votecorbyn.
Restaurants
Zizzis, Nandos, GBK, Yo! Sushi, Las Iguanas, Turtle Bay, I could go on. Good old Leamington has everything you need when it comes to mid-range dining. The popularisation of vegan, gluten-free and dairy-free diets is extensively catered for here, matching Shoreditch juice bar for juice bar, deli for deli. And if good coffee's your thing, Coffee Architects has you covered.
It's not a crammed town
With a population made up of entirely old people and students, Leamington must be amongst the least economically active towns in the world. This is 2017 guys – a thriving business hub is SOOO 2016.
You won't have to live in a bedsit
Just like London, the Leam streets are lined with terraced townhouses and multi-story student homes. What's more, you don't have to spend a small fortune here to get the 'shabby-chic' look, as all the properties come equipped with a 'bit shit' interior scheme.
Leamington's student accommodation also rivals London, with a brand-spanking new accommodation block being built to cater for up to 187 people by September 2017.
The nightlife is so underrated
Here is where Leamington really has the upper hand. Just the same as London, you'll find pricey mood-lit bars, roof top clubs and fabulous cocktails, but with the added bonus that London truly lacks: dirt cheap student nights.
In this time of economic uncertainty, we will soon see teenagers, business men, tourists and families flocking in for £1 jagerbombs.  Who wants to splash out £25 for a Fabric ticket when you can experience the same cutting-edge electronic dance music at Zephyr Lounge for a fiver. I'm not even being ironic here, Leam is lit.
Even Banksy thinks Leam is lit
If you've ever seen the graffiti at London Southbank, you'll know its pretty impressive. But, Leamington is fast becoming the next street art hotspot. A piece with what's apparently 'Banksy's signature' recently appeared on a wall in Gloucester Street. No one has come forward to claim the art as their own, so speculation continues as to whether the piece is in fact a genuine Banksy. Even on The Parade you'll find some street art gems.
So, there you have it folks. Leamington should obviously be the UK's new capital, you'd be a fool not to admit it.