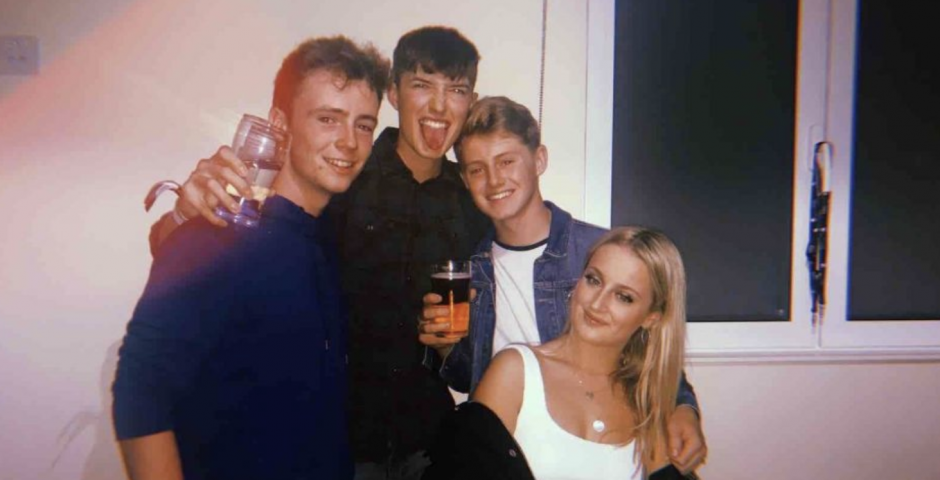 'We're raging': Students being forcibly evicted from halls by Sheffield Uni hold one last sesh
118 Endcliffe residents are being kicked out
Furious freshers being forcibly evicted from their halls by Sheffield University are planning to have one last epic sesh.
The Russell Group uni is kicking 118 students out of Endcliffe Vale on February 25 to complete "early refurbishment works", as The Tab Sheffield revealed last month.
Residents have slammed bosses, saying their "homes are being sacrificed for the budget of the uni".
But tonight they're hosting a large one, going out with a bang in the form of a huge flat party.
Those affected, who pay at least £100 a week in rent, are being moved to other flats in Endcliffe, Ranmoor and the city centre.
They were only told on January 17, in the middle of exam season, that they were being kicked out.
"A lot of us aren't happy with the news," one Vale student resident told The Tab Sheffield. "And for a lot of international students like myself, the uni shortening our contract length by four weeks over this move, means we need to arrange a place to stay and storage for our stuff for second-year housing contracts starting from July.
---
Are you a Vale resident being evicted? We want to hear your experience. Email us here, or message our Facebook , Twitter or Instagram.
---
"There's a culture around vale. We all know we're in what's meant to be the cheap accommodation. And there's something hilarious about that, we all bond over it because we embrace being looked down on by all the other accommodations."
He added that students feel the uni's offer of en suite accommodation in other blocks doesn't make up for the fact they're being forced out.
But Vale are set to go out with a bang. In a rallying cry for all freshers in "Endcliffe, Ranmoor and Beyond", a student took to Sheffessions yesterday to invite everyone to "the most ambitious homemade event in Sheffield".
The post, liked more than 500 times, read: "In exactly 4 days, us, the tenants of Endcliffe Vale Flats are to be evicted. However, the honour and glory of our block must not be forgotten!
"All students of Sheffield! The supreme command has already erased our names from the tenancy agreement. Our homes will be sacrificed for the budget of the uni. Therefore, you don't need to worry about your excessive drinking or noise complaints – because the night of Saturday the 22nd marks the day that we give our final salute to the Vale.
"This is a call to drink, so bring your spirits, mixers and your companions. So, forward to the Vale! Long live Sheffield!"
Sheffield Uni refused to comment.
Are you an Endcliffe Vale resident?
If you have been affected by this eviction, please get in touch – we want to hear your experiences. Email [email protected] or message us on Facebook, Twitter or Instagram.