Eight ways to channel your inner child as a Notts student
Maintain that immaturity and release your inner child
Coming to university does not have to signify some sort of coming-of-age, right of passage to maturity. Since uni slapped me straight in the face, I've done numerous things that I still cannot confess to my grandma, but we all have to let loose somehow. This is why channeling your inner child is not merely a surefire way to suppress the stress of essays, exams and existential crises, but a way of life that leads to successful graduation and, dare I say, enlightenment.
1. Potter about in Beeston and have a crack at some pottery painting
Other than a plethora of charity shops, Beeston is known for the cute little pottery painting place, Pot N Kettle. There, they let you paint an array of ceramics however your heart desires and for as long as you like – payment is merely for the ceramic itself and not the time spent, nor the utensils used on it. Just make sure to collect it after it's finished the next week, or else risk becoming a part of the pitiful pot graveyard.
2. Attend the UoN ResX events
They may sound lame at times, but the residential experience events are worth checking out for a whole bunch of wholesomeness and freebies for days. Often the events like movie nights are accompanied by sweets, hot chocolate and student-budget-friendly galore, as well as other lovely students of course.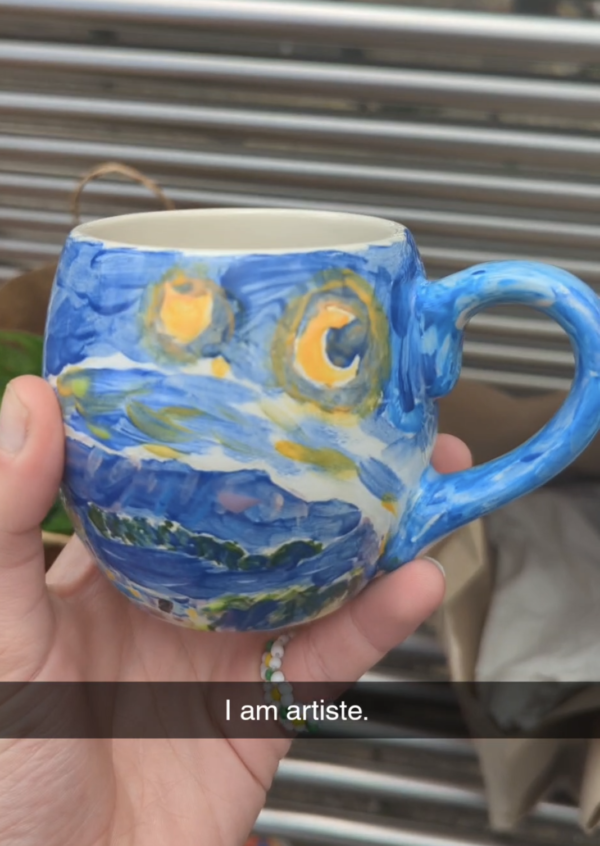 3. Go Robin Hood crazy
Nottingham likes to milk the fact that it is home to the infamous legend, but don't let that deter you from nostalgically reliving the tales, like taking a trip to Sherwood Forest, or frequenting the castle for "Robin Hood Adventures".
4. Dare to join a wacky society
There are myriads of societies at your disposal, so why not delight in something that you were told to avoid as a kid, or something you never thought existed outside of TV? Favourites include: Travel society, A Capella, Pole Dancing, Radio, and Gliding.
5. Exploit the Old Market Square
What I mean by this are the fairs and markets that the council put on in the city centre. In the past there have been countless markets of various sorts, including the great big Christmas one, as well as the summer's "City by the Sea", whereupon they attempt to transform the square into a seaside resort. At least they try.
6. Dress fancy to the club
You can interpret "fancy" however you like, but if you hit the streets at night, you will undoubtedly see seven sexy cops, 20 sexy lifeguards, mythical creatures, and a whole lot more! Definitely more of a mainstream way to connect with your inner child, but an undeniably successful one.
7. Spend every penny to your name on sugary sensations
I am in no position to legally advise a diet of excess sugar, but, one cannot deny that in exam season, there are few ways to keep that noggin working that hit quite as hard as a cheeky Wilko Pik 'n' Mix, or simply the campus vending machines. Mum can't say "no" to you now.
8. Dance with deer or have a picnic at Wollaton
Wollaton park is well-renowned for its masses of deer, plastered across the park, who fear nothing and will let you mooch around them without batting an eyelid – though try not to get too close. It's a lovely free spot to walk around, have some family-friendly fun, or see one of their outdoor cinema showings this October. Be mindful of the closing hours though, otherwise you will have to ritually hop the gigantic brick wall to escape back to uni.
Related articles recommended by this author:
• It's back baby! Clubbers of the Week: Freshers' Week edition
•Do you want to be the voice of Notts students? Come write for The Tab Notts
• Police investigating after group of 50 teenagers raided McDonald's in Notts city centre