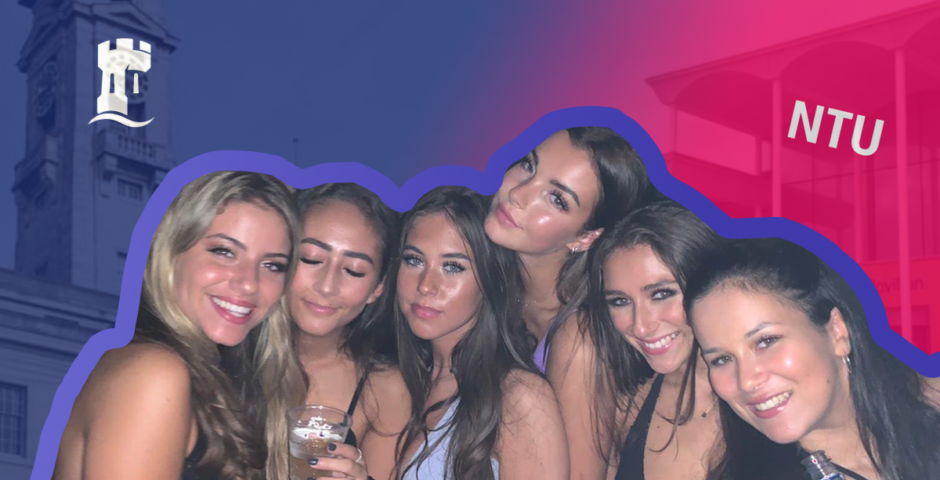 Take this Notts habits quiz and we'll tell you if you belong at UoN or Nottingham Trent
Who knew where you spend your Wednesday nights would mean so much?
A tale as old as time, the old polytechnic vs the Russell Group. If you go to university in Notts, you'll be very aware of how opposed University of Nottingham and Nottingham Trent really are. From separate Ocean nights to the infamous Freshers' "Battle of the Unis", a rivalry is encouraged from day one.
In reality, NTU and UoN are actually only three places apart on the Guardian League tables for this year, and with a huge crossover in nightlife, sports, and all of the second years from b0th unis cohabitating in Lenton, there are a lot of things that students of both share. That, and what feels like both unis being overrun by Southerners.
It's time to put yourself to the test by taking this quiz and figure out where we think you really belong. Maybe it's time to get one of your friends from the other uni to get you into their Ocean night and see how the other side lives, or maybe you'll want to hide your results from your flatmates.
Related articles recommended by this author:
• Take this quiz and we'll tell you which Nottingham nightclub you are
• All the ways you can spot a Nottingham first year student
• What your favourite place to buy food on campus says about you