These are all the themed nights that Crisis should be doing
Out with the old and in with the new
The UK's biggest weekly student night Crisis has managed to capture the hearts of thousands of Nottingham's student population. Every Wednesday hoards of UoN students trek towards Rock City in their hundreds to experience an explosion of VKs, cheesy tunes and most importantly of all, some whacky costumes.
Whether you are celebrating a birthday, a match win or simply just want to get trollied, a themed night at Crisis is your answer. With so many potential costume options, why just stick to the likes of Moulin Rouge or Disney Classics? Here are ten themes that I believe Crisis should introduce. Be there or be square.
Dress Up as Your Last Get With
I have seen this theme plastered all over TikTok and it is sure to cause some laughs and maybe some controversy depending on how dirty you do your last get-with. But what's a night out without a little bit of drama?
Red flag night
This theme is perfect for those who are in search of their next Mr / Mrs Right. The fact that you're searching in Rock City is slightly worrying, but fear no more as a red flag theme will steer you away from those who are not ticking your boxes. Tea will be spilt and I'm here for it.
Shrek
What's better than a themed night based around our favourite ogre friend? With a vast selection of characters and an iconic soundtrack this night would be a solid 10/10. Now get that green face paint out.
Iconic duos
Do you go for a movie reference, a celerity couple, or a food combo? The possibilities are endless with this theme, but what's even better is that it requires a bestie to go with.
Wild West
Buckle up because this theme will take you on a ride like no other. Petition for Rock City to rent a rodeo bull please. Hold on to your hats.
Cuffing season
Pick a friend (or perhaps more than a friend) to be handcuffed to for the entire night. We advise you to choose wisely as this person will probably make or break your night. Who knows what this new found connection will lead to? Just don't forget the keys.
Disco divas
If you consider yourself as born in the wrong generation then this funky theme is one for you soul sisters out there. A disco themed Crisis would provide a colourful array of costumes and not to mention a banging playlist.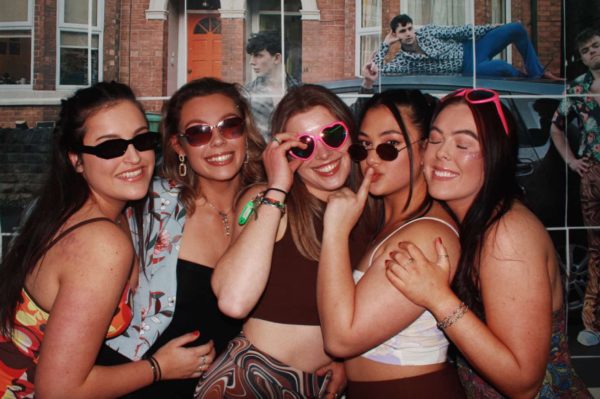 Where's Wally?
This is one for that friend who always gets lost in the club. One member of your group should don a Wally costume. The rest should endeavour to find them for the rest of the night. A source of endless fun.
Pyjama party
The pyjama theme is one that priortises the notion that comfort is key, whilst also giving you leway for a cheeky nap if things get boring. This theme would certainly make for one interesting sleepover.
Anything but clothes
At first glance this theme may seem like a raunchier idea, but we can assure you that the anything but clothes theme will help you get in touch with your more creative side. Be prepared for a night full of duct tape and regrets.
So, which of our themes take your fancy? It's time to shake up your wardrobe and try something a little different this Wednesday. Hopefully, you can fall in love with Crisis all over again.
Related articles recommended by this author:
• Clubbers of the Week: Say cheese for week three
• Clubbers of the Week: On the dance floor in week four
• Take this quiz and we'll tell you which Nottingham club you are