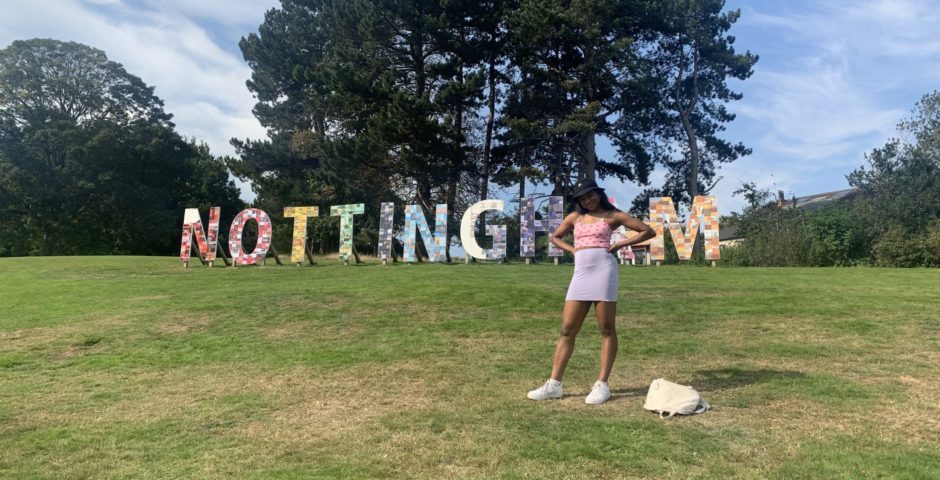 What your choice of Notts panic Masters says about you
I say panic, you say Masters
We've all heard of the (in)famous panic Masters, more popular than ever post-Covid. One final chance to delay your entry into real life and a further qualification to be gained while you're at it.
You tell yourself it's okay because you missed out on a year and a half of uni because of the pandemic. When it's adding another ten grand plus to your student debt you better pick your course wisely. Here's what your choice of panic Masters might say about you:
1. History
You were definitely that child in primary school who got far too into their history homework, spending hours staining paper in tea. Most of us got over that phase, but the high hasn't quite left you yet so here you are subjecting yourself to yet another year studying the past so you don't have to think about the future.
2. Biology/Chemistry
"It's integrated so technically I'm still an undergrad" you make sure to tell everyone, just so they know you're still young and fun. We all know you secretly had a life crisis and swapped on to the four year option last minute. To be fair, you are one of the lucky ones who's still eligible for a student loan which is a big flex.
3. Sport and Exercise Science
Admit it, your life peaked at uni and you're clinging on to that BNOC status tighter than the knot in your rugby tie. You just weren't ready for a life that wasn't organised around BUCS matches and Crisis Wednesdays, at whatever cost.
4. English
The ultimate panicker. You want to cry every time someone asks you what your plan is after you graduate and eventually resort to pretending you're a second year just so it will stop. You tell everyone you just love your subject, when in reality you don't even remember what "reading a book for fun" used to feel like.
5. Maths
Your Masters was integrated so you pretty much had no choice but to stay here. You feel more and more like an OAP by the day amongst the freshers calling T&L Monica Partridge (or even worse Moni P), buying their Crisis tickets off UniSalad instead of posting a beggy post on Buy&Sell and giving you clueless looks when you mention PomPom and Ink.
6. Film and Television Studies
All your friends were staying on for a fourth year, so you thought you'd hop on the bandwagon because you couldn't handle the FOMO. Who knows if you'll ever use it but it was the most interesting sounding course available and a decent talking point to compensate for the lack of wild stories of your undergrad days.
7. PGCE
Finally someone who has their life together and a clear job in mind. Or are you lowkey just enjoying reliving your own childhood through the arts and crafts sessions and team building trips that seem to make up your uni seminars?
8. Economics
You didn't make it into one of the Big Four last year and now you're panicking. You're pretending to enjoy the Lenton rent prices and lack of contact hours before you sell your life away to a London grad scheme, but now most of your friends have graduated the only invitations you're getting are to like someone's new update on LinkedIn.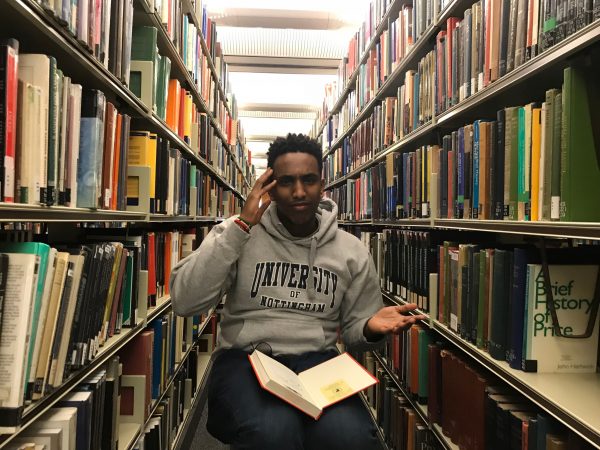 9. Engineering
One of the rare courses where you actually need a Masters to succeed and get the best jobs. Let's just hope you actually still enjoy your subject, especially if you did an additional placement year/year in industry in between. Can't knock your dedication there.
10. Geography
Corona has ruined your last two years at uni and you just wanted a few more nights in Notts to spend in Ocean before facing the real world. All your trips abroad got cancelled, you only chose the degree because you thought you'd spend a month in Singapore, but it ended up being a weekend in Skegness looking at pebbles. After three years the colouring-in jokes have started to grate and it's feeling like it's maybe time to move on.
Related articles recommended by this author:
• This is what kind of Notts student you are based on your favourite pancake toppings
• Eight things you only know if you ever lived in Cavendish Hall
• George Green is definitively the best uni library, tell me I'm wrong