Mantra is the best club in Norwich by far
Now everybody in the club get ~fleeky~
So you've just had your first weeks of Fresher's – tutors are telling you to buckle up for hard work, the wristbands are still stacking up on your arm, mouldy as the dishes in your sink, the nests of pamphlets on your floor probably home to something alive, and you think you're ready for a life past your duvet, past campus and past the LCR.
Many of you may have already taken the first step into the big wide world of city clubs – some of you tried Chicago's (eek), many of you tried Mercy or Propaganda (nice) and some of you thought you were going to Mantra to see Jhus and got shoved into Mojos instead. But here's why you need to properly try Mantra if you haven't already.
It is THE place to go if you're into any kind of rap, R&B, hip-hop, grime or house music. It's open 10pm – 4am on a Thursday  (so that's one hour longer than a Saturday night LCR), and it's on Prince of Wales Road right opposite the bank, taxi cabs and food places – all essentials on a night out. It's called Afterdark Thurdays (for those of you as confused as I was last year about the Facebook notifications).
Last time I went to Mantra I lost every ounce of my voice –  a sweet combination of Skepta, Drake, multiple moshpits and fresher's flu. It left me, for the rest of the week, with a voice like a fifty-year old who smokes sixty a day – or for the more generous descriptions, a 'sexy husk.'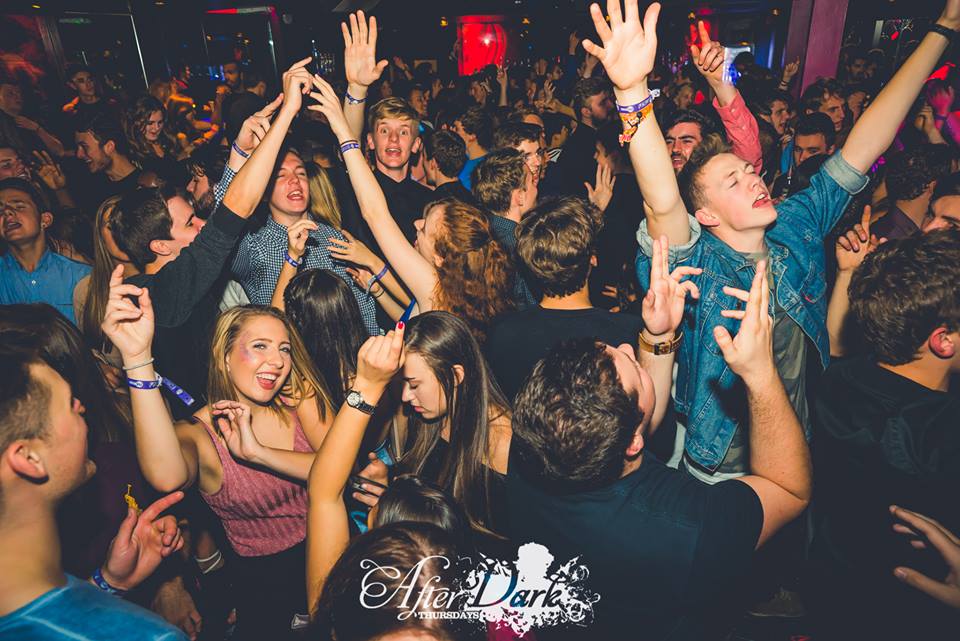 It's not uncommon to find yourself making your way out for "fresh air" (or a fag) with your arm still raised in a nae nae, your head still bobbing to the beat, only to find yourself pulled back in by another killer song. Having said that – don't be too troubled if a nineties rock number also makes an appearance and you're left mid-dougie with a straw hanging out of the side of your mouth and the look of horror mirrored in your friend's face – Mantra is popular after all, and you have to appease the masses.
However, don't rely on the bar to get drunk – drinks are a little pricey so only buy one or two – but do buy some 'cause dancing without something in your hand can be a bit awkward. My advice, pre-drink with your friends hard and then spend the rest of the money on outfits! Which leads me to the next best point; ladies…. gents…. you CAN dress up for Mantra. Ok, so maybe LCR Ball wasn't a 'Ball' and maybe Welcome Prom last year wasn't a 'Prom' – clearly, but you can still glam up and put in that little extra effort you've been secretly wanting to do all along.
Again – do not wear prom dresses, and think carefully about the height of your heels, (don't forget Mantra's open til 4am.) But still, wear those fancy shoes you bought after your last shift, wear the river island skirt you got for your birthday and wear the eyelashes you've been daring to try for two weeks. Tonight is the night to tun' up!
And finally, let's not forget, as it's so popular, full, and not as big as Mercy inside – with all the heat, hormones and music vibes circulating, you're almost guaranteed to pull. So freshers, returners, friends – get your fleek on to get your freakon!