All the famous people you didn't know went to uni in Manchester
Basically Manchester is full of funny people
When you came to Manchester you knew you were coming to a city of legends but did you ever wonder who else walked the halls of your building, who else sat in your lectures, who else got the magic bus?  If the answer is yes then look no further, we've done the research so you don't have to. Below is the most comprehensive list to date of everyone who's anyone that studied in Manchester, from Salford, MMU and UoM, we've got you covered.
University of Manchester
Norman Foster – Designer and Architect
Norman studied Architecture in the School of Architecture and City Planning. His most famous building design would be 30 St Mary Axe, better known as the Gherkin, that definitely not phallic shaped building hanging out in London's financial district.
Jesse Armstrong and Sam Bain- British Comedy Writers
Armstrong who studied American Studies and Bain are best known for their role in creating and writing Peep Show, The Queen's Nose, My Parents are Aliens and Fresh Meat. The two met at university in the 90s. Jesse Armstrong also wrote on The Thick of It and Four Lions. Students everywhere salute you, and thank you
Ben Elton – Comedian, Writer and Actor
Crowned the undisputed king of comedy from the 1980s, Ben Elton co-wrote The Young Ones and many episodes from the Blackadder series as well as Mr. Bean. He studied Drama which is where he met his co-writer Rik Mayall.
Rik Mayall – Comedian, Writer and Actor
Pioneer of alternative comedy in the early 1980s, Mayall was the other co-writer on The Young Ones and Blackadder, as well as an role in An American Werewolf in London. It was at Manchester that he met Ben Elton, though Mayall never graduated.
Anthony Burgess – Author and Linguist
John Anthony Burgess Wilson is best known for his dystopian satire A Clockwork Orange, later made into a film by Stanley Kubrick. He studied English Language and Literature, graduating with a 2.1.
Milo Yiannopolous – 'The most fabulous supervillain on the internet' as labelled by his Facebook page
He's a journalist and outspoken critic of feminism, islam, social justice, political correctness and ideologies he believes are authoritarian. He attended UoM but left before his graduation and then went to Cambridge to study English Literature but again dropped out.  He also really likes Donald Trump.
Brian Cox -Physicist and Musician
So you probably did know that our very own Prof Brian Cox OBE, studied Physics and got a 1st. Brian Cox has not only received numerous awards for his broadcasting work and efforts to make physics accessible, but before his career in academia, Brian Cox was keyboardist for the rock band Dare and later joined D:Ream.
Jennifer Saunders – Actor and Comedian
With three BAFTA awards under her belt, Jennifer Saunders is best known for her success in Absolutely Fabulous. However her most iconic role would be voicing Princess Fiona's evil Fair Godmother in Shrek 2, with a cracking version of "Holding Our For a Hero". 
Judge Robert Rinder – Criminal Law Judge
Judge Rinder has become a household name in the UK for his role on the British version of Judge Judy, and his subsequent appearance on Strictly Come Dancing,  your Nan probably absolutely loves him. Rinder studied politics, modern history and art at university after he gave up acting.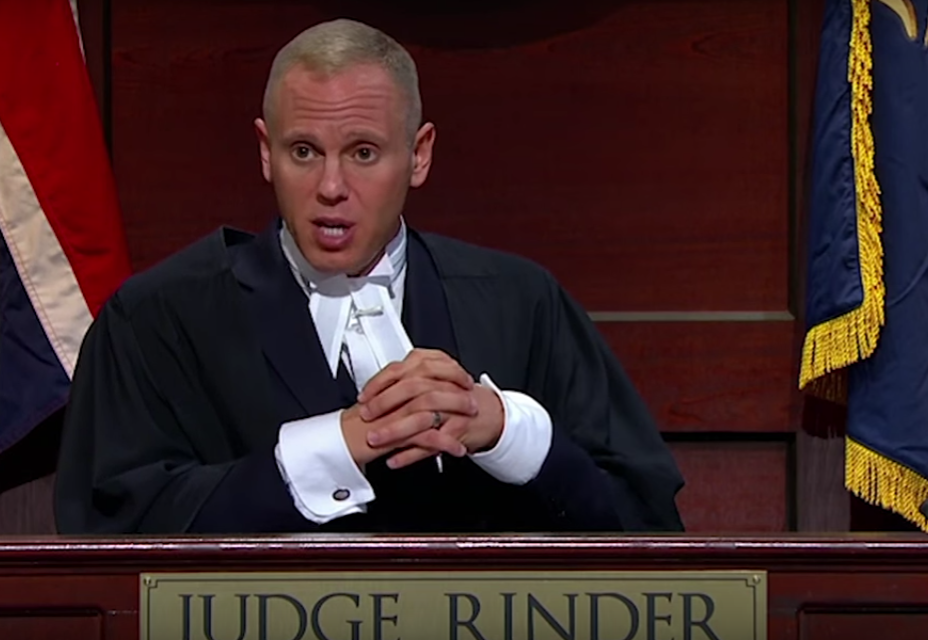 Mathew Horne – Comedian and Actor 
Gavlar! It's Gavin from Gavin and Stacey. Graduating with a BA in Drama, Mathew Horne went on to land a successful role as Gavin Shipman alongside James Corden, as well as some film success in Lesbian Vampire Killers.
Benedict Cumberbatch – Actor
Sherlock, Doctor Strange, Alan Turing, Hamlet, Smaug, UoM Drama Graduate and Absolute Dreamboat.
Toby Jones – Actor
Toby Jones also studied Drama at the University of Manchester, and has gone on to a very successful acting career. From voicing Dobby the Free Elf in Harry Potter, the bad guy in the Captain America films, George Mainwaring in Dads Army and most recently Culverton Smith – the Jimmy Saville-eqsue villain of the most recent Sherlock series.
Eleanor Calder – Model and Fashion Blogger 
Eleanor Calder became a model after her relationship with One Directions Louis Tomlinson.
Jack Whitehall – Comedian and Actor
It's Alfie Wickers, or is he JP? Jack Peter Benedict Whitehall, comedy legend, giver of giggles and long term nemesis of Robert Pattinson attended UoM for two terms to study History of Art.
Joe Lycett – Comedian
Known for his appearances on Live at Apollo, 8 Out of 10 Cats, 8 Out of 10 Cats Does Countdown, Celebrity Juice and Never Mind the Buzzcocks, Lycett studied Drama and English.
Vincent Kompany – Footballer
Manchester City captain Vincent Kompany took a Business Administration course at Manchester Business School. He also captains the Belgium National Team and was listed 23rd in The 100 Best Footballers in the World by The Guardian.
Josh Widdicombe – Comedian, Radio and Television Presenter
After studying Linguistics at Manchester, Widdicombe made it to the final of 'So You Think You're Funny' at the Edinburgh Fringe Festival. A regular Mock the Week, QI, 8 Out of 10 Cats he also wrote and starred in a comedy series called Josh.

Manchester Metropolitan University
John Bishop – Comedian
Liverpool's funny man, and the Katie and Emily's Dad in Skins – 'Get Fitched!', studied Social Science at MMU. Another success story of the So You Think You're Funny competition, John Bishop has become a merseyside treasure for his comedy and charity.
Sarah Burton OBE – Designed Kate's Dress
Sarah Burton is the current creative designer at Alexander McQueen. She also attended Withington Girls' School and after a foundation course at MMU studied Print Design in London.
Steve Coogan – Comedian, Actor and Writer and Alan Partridge
Another comedian who found success at Edinburgh Fringe Festival, Coogan and his collaborator John Thomson at MMU before they won the Perrier Award and went on to work with Caroline Aherne. Most recognizable for his character the loveable and repulsive Alan Partridge who opened the British box office at number one with his film Alan Partridge: Alpha Papa.
Julie Walters CBE – Actor
Two BAFTA Film and four BAFTA TV awards, a BAFTA Fellowship, A Golden Globe, A Laurence Olivier, and an International Emmy, and it all started at MMU.
Peter Saville – Art Director and Graphic Designer
Graphic Designer at Factory Records, Pete Saville has created some of the most iconic images of the Manchester music scene. Most notably he designed all the New Order and Joy Division sleeves including the Unknown Pleasures that you've undoubtedly seen tattoo'd on someone since you arrived at Uni here.
Zoe Henry – Actor
From Coronation Street, Eastenders and now Emmerdale if you know your soaps then you know her face.
Vernon Kay – DJ
Radio X DJ, formerly on Radio 1 who studied Environmental Science an MMU. He's also hosted, co-hosted and trialed various Television game shows.
Jenny Eclair – Comedian, Novelist and Actor
Best known as a panelist on Loose Women and her time on I'm a Celebrity, Get Me Out of Here!
Richard Griffiths – Actor
You probably know him as Vernon Dursley in Harry Potter, Santa in A Muppets Christmas: Letters to Santa, of Hector from The History Boys.
The University of Salford
L.S. Lowry – Artist
Famous for his paintings depicting the industrialisation of England, Lowry found an abundance of material studying at the Manchester School of Art, now Salford.
Jason Manford – Comedian
After watching the likes of Peter Kay, Eddie Izzard and Johnny Vegas, Manford was inspired to do a Diploma in Media and Performance at Salford. Becoming a team captain on 8 Out of 10 Cats and having a run of successful stand up shows, Jason Manford is probably someone your mum likes.
Christopher Eccleston – Actor
The 9th Doctor, the Doctor Who that revived the series. After doing a Performance Enhancement Diploma, Christopher Eccleston landed himself in the revival of Doctor Who and in our hearts.
Maxine Peake – Actor
From Dinnerladies to Shameless to Silk, and a role in the Oscar Winning The Theory of Everything, Maxine Peake's two year Performing Arts course equipped her well for a versatile acting career.
Ben Kingsley – Actor
An Academy Award, BAFTA and two Golden Globes for his portrayal of Gandhi, Ben Kingsley studied at Salford and Pendleton College which was later renamed the Ben Kingsley Theatre. His most memorable performances include his roles in Schindler's List, Shutter Island, The Jungle Book and of course as Fagin in Oliver Twist.
Peter Kay – Comedian
Peter Kay's stand-up comedy tour was inaugurated in the Guinness World Records as the most successful of all time playing to 1.2million people. Winning awards for his work in Peter Kay's Car Share, Cradle to Grave and Phoenix Nights. Having completed a HND in Media Performance at Salford, Peter Kay at some point during his degree found out just how funny garlic bread really is.