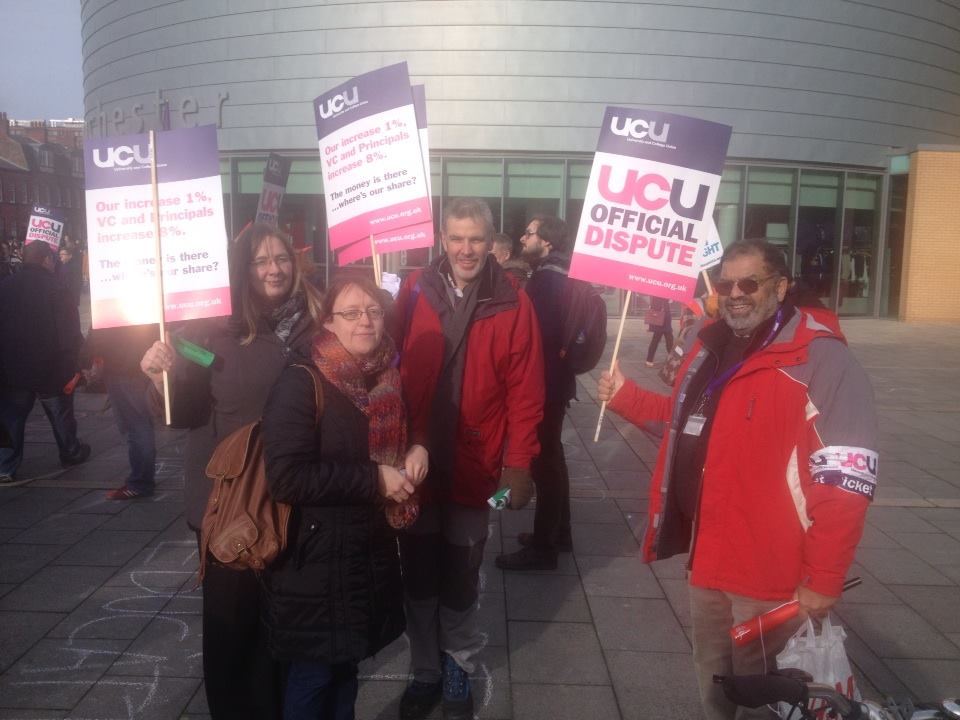 Uni on strike again… and it's not over yet
Lecturers plan to start exam marking boycott if no pay deal is reached
boycott
exam
lectueres
Manchester
Manchester university
marking
strikes
uni
uni place
Manchester uni staff went out on strike again today, in yet another walkout over their low pay rises.
Lecturers joined union reps, support staff and hundreds of students in demonstrations around campus on Thursday morning.
The parties then headed to a mass rally outside uni place, where speakers took it in turns to voice their arguments.
"We will not return to work if [they] refuse to pay us properly", proclaimed Pura Ariza, a University and College Union secretary.
"For our two hour strike today, the MMU management have docked pay for a full day. It's disgraceful. We are going to fight them".
Another union rep, Andy Cunningham of Unison, confirmed previous rumours of an exam marking boycott if no pay deal was reached.
"This would probably start in March/April time. Exam papers would be marked but the results would not be released", he said.
"Universities don't need posh buildings – they need their staff".
Today's action was the latest in a run of two hour strikes, fighting against the effective 13% pay cut uni workers have had in the past 5 years.
A further day of walkouts is planned for Monday, with more lectures likely to be cancelled, so check your timetable before setting your 9am alarms.