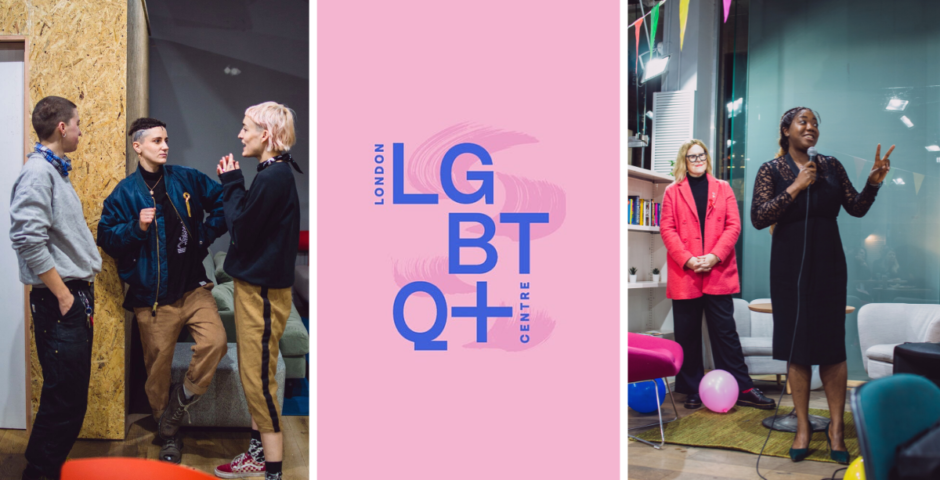 London's pop-up LGBTQ+ community centre to remain for five more years
'The Centre is more than the sum of its parts, and at its core, it's a safe space,' said visitor
Central London's LGBTQ+ Community Centre pop-up will stay open for at least five years past its six-month trial period, which is set to come to an end soon.
This announcement was made today to mark the 50th anniversary of the first Pride in London march.
A visitor has said to the Centre's organisers: "The space that you all created offered the child I care for safety for a day, in a world that isn't always so kind to them. You are doing good work, and I'm sure that plenty of people (myself included) are thankful for such an accessible, safe, community-centred space in London."
Since opening near the Tate Modern last December, the LGBTQ+ Community Centre has hosted more than 1,500 visitors per month and a wide variety of events. Some regular ones include free yoga, a book club, and sexual health screenings. Occasional special events, like an LGBTQ+ climate summit and Queer Women's Day, have been attended by more than 4,000 visitors.
The London Tab visited the Centre before its opening and spoke to its organisers.
They told us while "this space is for everyone," aspects valuable for young people include its emphasis on being "sober," "a sliding scale of costs," and options for LGBTQ+ student groups to host events there.
Jay, an organiser, said at the time: "I know university can be an incredibly difficult time for everyone, but specifically LGBTQ+ students as often it's the sort of time when people are discovering their place in the world. [So] utilise this space. It's here for six months. There is no judgment for coming in whether you are 'out proud' or questioning."
But now that a contract with the Southwark council has been signed, the Centre can serve the community for at least five more years. The team plans to continue regular events and improve from the feedback they've received from visitors – which, according to them, has been "overwhelmingly positive."
Councillor Alice Macdonald of Southwark said: "We are delighted to have agreed a five-year lease with the London LGBTQ+ Centre to remain at Bankside.
"It's fantastic to have such an important community space in our borough go from a pop-up to more permanent footing for all LGBTQ+ Londoners. We look forward to seeing many more LGBTQ+ people from Southwark and beyond finding support, solidarity, and social events in this much-needed community hub."
Lip Wieckowski, Centre Manager, said: "Working at the London LGBTQ+ Community Centre has cemented my belief that community spaces are extremely important in helping people grow into themselves.
"I've seen the way that the Centre has transformed the lives of visitors in such a short space of time, and I'm so proud that we'll be able to carry on being there for all who need us in the years to come."
Feature images are provided by London LGBTQ+ Community Centre.
Related stories recommended by this writer:
• A LGBTQ+ Community Centre is opening in Central London next month
• I sat down with London LGBTQ+ Community Centre's organisers before their launch
• Six LGBTQ+ businesses in London to support beyond Pride Month