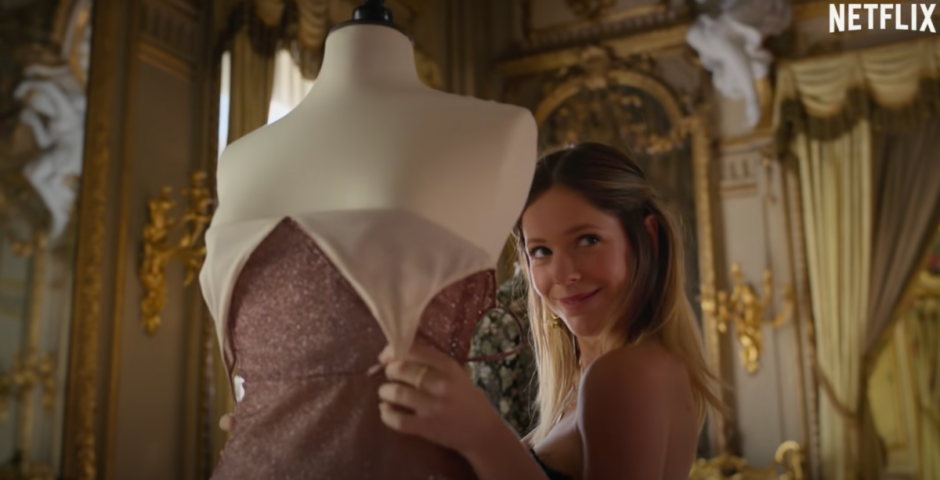 These 14 Tweets sum up how we feel about Elite season four
Spoiler alert, the plot is nonexistent
There are certain series that never get old. Even when the cast starts to change and the plot becomes questionable.
Elite is a prime example. Since its release on Netflix, thousands have watched the latest season of their favourite Spanish series.
Here are 14 Tweets that sum up exactly how we feel about it.
1. Mencía is the whole plot
her back must hurt from carrying elite season 4 pic.twitter.com/xHBPQH4t1r

— boobs (@Iebsianss) June 19, 2021
2. The entire season can be summarised in four pictures
ELITE SEASON 4 SPOILERS WITHOUT CONTEXT pic.twitter.com/xJtc28sYag

— Netflix Updates. (@NetflxUpdates) June 20, 2021
3. Chocolate has now taken on a new meaning
🍫🍫🍫🍫🍫🍫🍫🍫🍫🍫🍫🍫🍫🍫🍫🍫🍫🍫🍫🍫🍫🍫🍫🍫🍫🍫 🍫🍫🍫🍫🍫🍫🍫🍫🍫🍫🍫🍫🍫🍫🍫🍫🍫🍫🍫🍫🍫🍫🍫🍫🍫#elite4 #elitenetflix

— EliteNetflix (@EliteNetflix) June 24, 2021
4. The students commit murder like it's nothing
Elite in a nutshell.
first short story is hilarious! 😆 #EliteWeek pic.twitter.com/1e0KCBTZSV

— tet (@davegpua) June 14, 2021
5. And they always get away with it
#elite season 4 spoilers

…

ari and mencia: I sure hope armando doesn't show up to bother us again

guzman, samu and rebe: pic.twitter.com/QrJoJ1ubb8

— simi (@sinkinnie) June 19, 2021
6. The show low-key peaked two seasons ago
It's season 4 but my mind still living in the previous seasons.

— ELITE (@ELITENETFLlX) June 21, 2021
7. Cayetana turns out to be an actually likeable person
Me with Cayetana in season 2 versus season 4 #Elite4 #Elite pic.twitter.com/qwb8OcQaLZ

— m 🥀 (@josiesaltzmen) June 20, 2021
8. Everyone gets an absurd amount of action
Elite season 4 is just gay porn

— Polly✧・゚ (@polinawaziry) June 19, 2021
9. The cast looks oddly familiar
elite season 4 cast pic.twitter.com/uWJj3wuEHf

— andreaduarte (@andreaduartef) June 24, 2021
10. Our favourites remain unbeaten
YOU CANNOT OUT DO THE DOER ! ari is literally just the softer version of lu 😭 #Elite #Elite4 pic.twitter.com/td2CCBeHns

— paul (@skinnytopyuh) June 20, 2021
11. Ari is not the one
elite season 4

me watching ari confess her love to guzman and samu at the same time: pic.twitter.com/CeCGIWlsNh

— ⋆ (@kjsobasic) June 25, 2021
12. Can Netflix please just give us a happy ending for once?
how elite season 4 would of ended if stan twitter wrote the ending:#Elite4 pic.twitter.com/6YMuTlla6Q

— tim (@nunierduato) June 24, 2021
13. I'll take that as a no
i'm not crying, you're crying. #Elite #EliteNetflix #Elite4 pic.twitter.com/vfARHPxy6T

— Wim Blanco Commerford (@wyethwim) June 20, 2021
14. We're still going to watch season five though
I finished watching elite season 4 and I've never been more frustrated in my life😐 pic.twitter.com/13wevpOFHh

— chanielle (@cstaplz) June 20, 2021
Related articles recommended by this writer:
• Bo Burnham: From YouTuber to star of Netflix's 'claustrophobic masterpiece' Inside
• Netflix has finally announced the release date for Sex Education season three!
• The ultimate ranking of every season of RuPaul's Drag Race